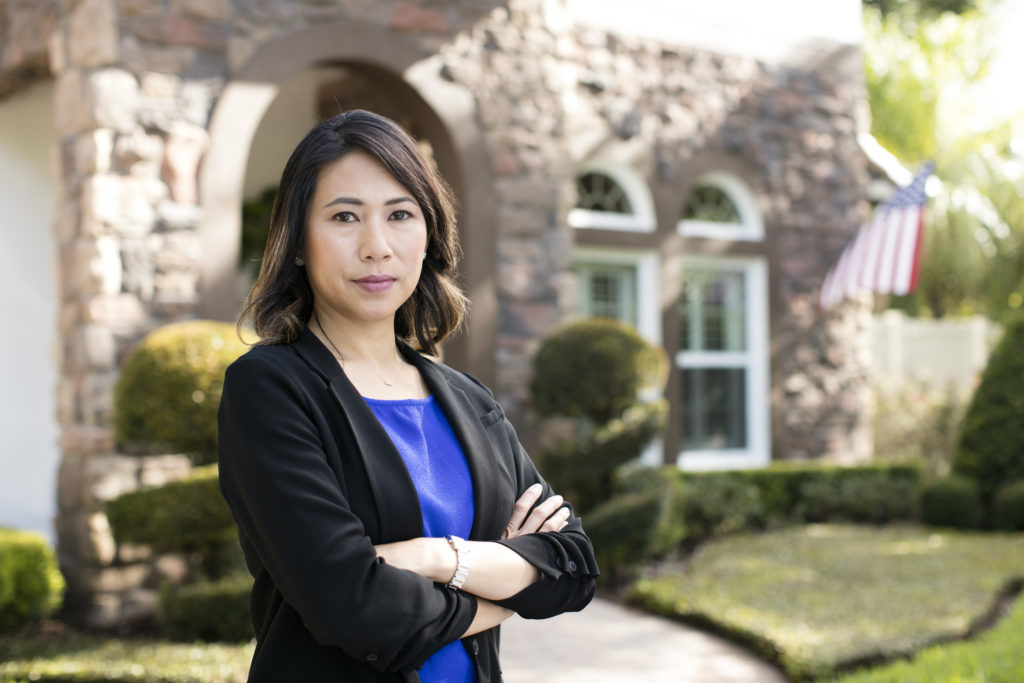 The re-election campaign for Democratic U.S. Rep. Stephanie Murphy on Monday blasted the Republican tax bill saying it would provide "massive tax cuts to the ultra-wealthy."
The statement, in a fundraising communication from Stephanie Murphy for Congress, goes further than the Winter Park congresswoman has gone in official public statements criticizing the House tax bill, House Resolution 1, dubbed the Tax Cuts and Jobs Act.
The statement also charges that she's being targeted by Republicans who want "a rubber stamp for President [Donald] Trump's agenda."
Murphy joined all Democrats in voting against the House tax bill on Nov. 16, when it was approved 227 to 205. Now attention is focused on the Senate version, expected to come to a vote this week.
The week of the House vote, she ran an unscientific poll of constituents through social media and announced that the overwhelming response was opposition to the plan. She also stated on social media, including in a video, that she that while tax reform is deeply important to her constituents, she concluded the GOP bill would not reduce taxes or simplify taxes for middle class families or small businesses, would add $1.5 trillion to federal deficits, and would trigger $25 billion in cuts to medicare. She called it fiscally irresponsible.
Now, Murphy's campaign is staking out political ground for the 2018 election, with a fundraising letter noting that one of her opponents would support the plan. She didn't say which. Two Republicans, Scott Sturgill, a Sanford businessman, and state Rep. Mike Miller, of Winter Park, are running, as is a Democratic primary opponent, Chardo Ricardhson.
"Stephanie's opponent would vote to give massive tax cuts to the ultra-wealthy at the expense of middle class families and seniors. We can't let that happen," it reads. "Stephanie is proud to be your voice in Washington, but Washington Republicans are targeting her seat because they want a rubber stamp for President Trump's agenda."
The Republicans responded, through the National Republican Congressional Committee:
"Saying that Republicans want a rubber stamp for the President's agenda is rich coming from Pelosi puppet Stephanie Murphy," NRCC Regional Press Secretary Maddie Anderson chided in a written statement. "Her argument against the Tax Cuts and Jobs Act has been widely debunked – so all Murphy is doing here is showing her constituents that she is unable to stray from her party leaders at the expense of her voter's paychecks. What a campaign platform!"