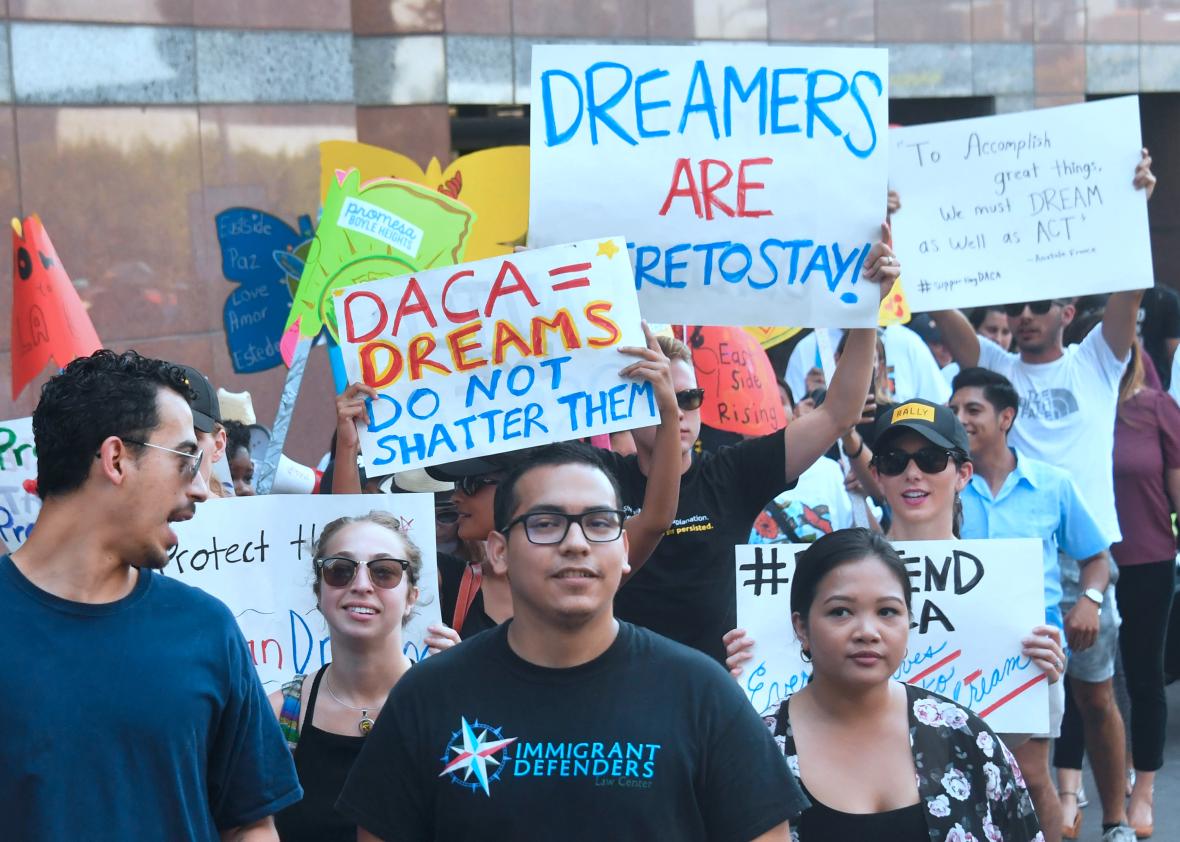 The end of the Deferred Action for Childhood Arrivals program could come as soon as March, and as that deadline looms, proponents of the Obama-era program say its demise could mean a $1.5 billion blow to Florida's economy.
If Congress does not pass a replacement for DACA by March — a top priority for Democrats before the year's end — the Trump administration will begin to wither away protections that shield some 800,000 young undocumented immigrants from immediate deportation, including an estimated 372,000 in Florida.
According to the left-leaning Center for American Progress, 87 percent of DACA recipients in the state are in the workforce. If the program goes away, so would their legal work permits and the tax dollars they contribute to government coffers.
Undocumented immigrants eligible for DACA contribute state and local taxes, and are not eligible for most public benefits, such as food stamps, Medicaid or social security retirement benefits.
As some in Congress laud the end of DACA, which they deem important to send a clear message that immigration laws should be enforced, those who want to codify legal protections for young adults who came to the U.S. illegally as children warn that losing the so-called "DREAMers" would negatively impact the economy.
Earlier this month, proponents of DACA reached out to members of the conservative James Madison Institute Leaders Fellowship during their monthly meeting.
The theme encompassed a discussion on immigration reform, featuring Ted Hutchison with FWD, a Mark Zuckerberg-backed immigration advocacy group. The fellows were told there are many "misconceptions" about DACA recipients and that if they go the state will suffer financially.
"When we think of immigrants, we think of the people who work in (agriculture), or those who work with Google, but a lot of foreign-born nationals are cardiologists and doctors," Hutchison said.
The districts where DACA recipients have the largest economic presence are those of U.S. Reps. Mario Diaz-Balart and Francis Rooney, both Republicans, and Lois Frankel, a Democrat. In those three districts alone, it is estimated DREAMers contribute approximately $349.3 million to the economy.
Here's an estimated breakdown of DACA recipients' contributions to each district in the state.