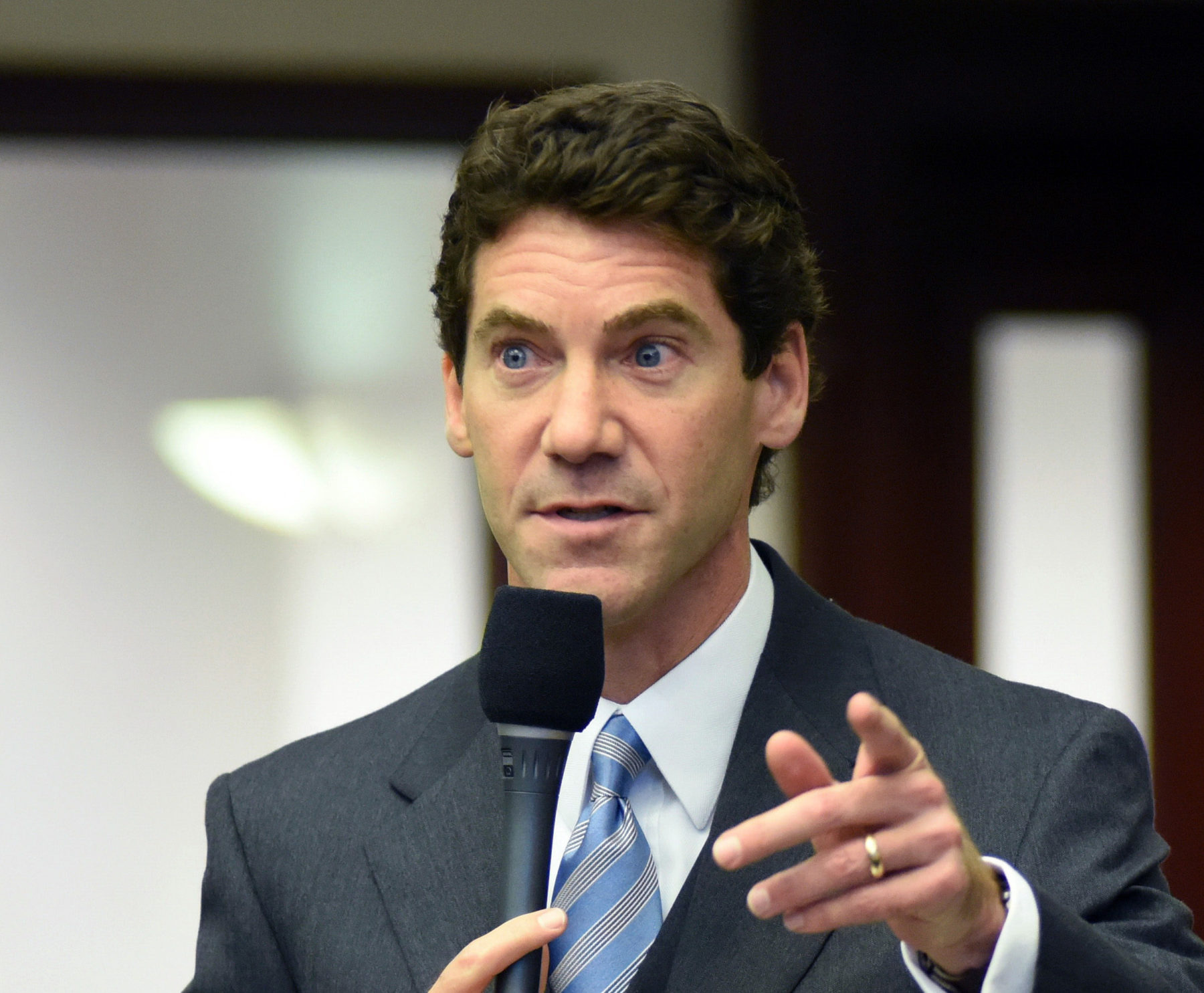 Jacksonville Republican Rep. and Attorney General candidate Jay Fant said Monday that he agrees with Sen. Marco Rubio's declaration over the weekend that the sexual misconduct allegations against Sen. Al Franken are so egregious that the Minnesota Democrat should resign immediately.
"Senator Franken has already admitted to mistreating women in a way that would be offensive to come from any person, but is completely out-of-bounds for an elected official representing our public trust. He must go," Fant said in a statement. "As the father of two daughters, I am sickened by public officials misusing the power of their office for harassment. Sexual harassment is wrong in any workplace, but is especially disgusting when it involves someone who represents the public trust."
On Sunday, Rubio told CBS Miami's Jim DeFede that the accusations of groping made against Franken are "horrifying," "outrageous" and "offensive." He added: "I do think on that alone he should consider resigning."
The accusations against Franken began on Nov. 16, when Los Angeles radio personality Leeann Tweeden released a photograph that appeared to show Franken grabbing her breasts while she was asleep and wearing protective military gear. She also charged that the then-comedian forcibly kissed her while the two were rehearsing a skit.
Since her story went public, three additional women made similar accusations of sexual misconduct against Franken.
Franken said Monday that he was "tremendously sorry" and hoped to regain the trust of those he has let down, but also said that he would not resign over the controversy.
Fant is in a competitive four-person race to win the Republican nomination for Attorney General in 2018. He says if elected, he would create a position for a confidential investigator and an ethics officer.
"This person will have a background in working with sexual assault victims and will be able to meet with victims confidentially when the harassment involves a public official and refer information to law enforcement or the Ethics Commission, as appropriate," he said. "We have a responsibility to protect the public, especially when it means protecting them from their very people who took an oath of office to serve their best interests at all times."
Fant was equally as harsh regarding the plight of embattled Alabama Judge Roy Moore, who continues to campaign in a special election for the U.S. Senate next month, despite calls from Republicans from around the country to drop out following reports that he dated underage females nearly four decades ago.
"Sexual assault is a disgusting act that we shouldn't take lightly," Fant told Florida Politics earlier this month. "Under our Constitution, Roy Moore is entitled to due process. But if these allegations are true, Roy Moore belongs in prison, not the U.S. Senate."
Fant is running against former Hillsborough County judge Ashley Moody and fellow state House Reps. Ross Spano and Frank White in next August's primary.