Sixty Days — A prime-time look at the 2018 Legislative Session
The Last 24
While the pundit class may gnash its teeth over President Donald Trump announcing a move of the U.S. Embassy in Israel to Jerusalem, Gov. Rick Scott stands with his "partner in the White House."
Meanwhile, Scott's request for lawmakers to boost tourism marketing by $24 million next year might be a tough sell in the House.
House Speaker Richard Corcoran visited the C-SPAN bus for an interview, saying Sen. Jack Latvala is "heading toward expulsion" and that the Clearwater Republican hasn't resigned because of an "entitlement mentality."
Corcoran also publicly supported a legislative push to make texting while driving a primary offense under state law. Now, officers need to have another reason before they can pull a driver over.
The House Natural Resources & Public Lands Subcommittee passed HB 405, which gives the Public Service Commission "exclusive jurisdiction" to decide whether underground transmission lines are required for power plant projects. It was its second stop, and the bill is now on its way to a third and final committee.
The Senate Appropriations Committee unanimously approved a financial literacy bill, its third and final committee stop before heading to the Senate floor for the 2018 Session. SB 88, filed by Sen. Dorothy Hukill, would replace a half-credit of electives with a half-credit of required personal financial literacy instruction for students entering high school in the 2018-19 year.
And state Sen. Dana Young is defending her fantasy sports bill for 2018, saying the Seminole Tribe's criticism of her measure and related legislation is "off point."
Quote of the Day
"It is time for you to decisively pursue justice." — GOP candidate for Attorney General and state Rep. Ross Spano, in a letter to Hillsborough County State Attorney Andrew Warren, on pursuing the death penalty against the alleged Seminole Heights killer in Tampa.
Bill Day's Latest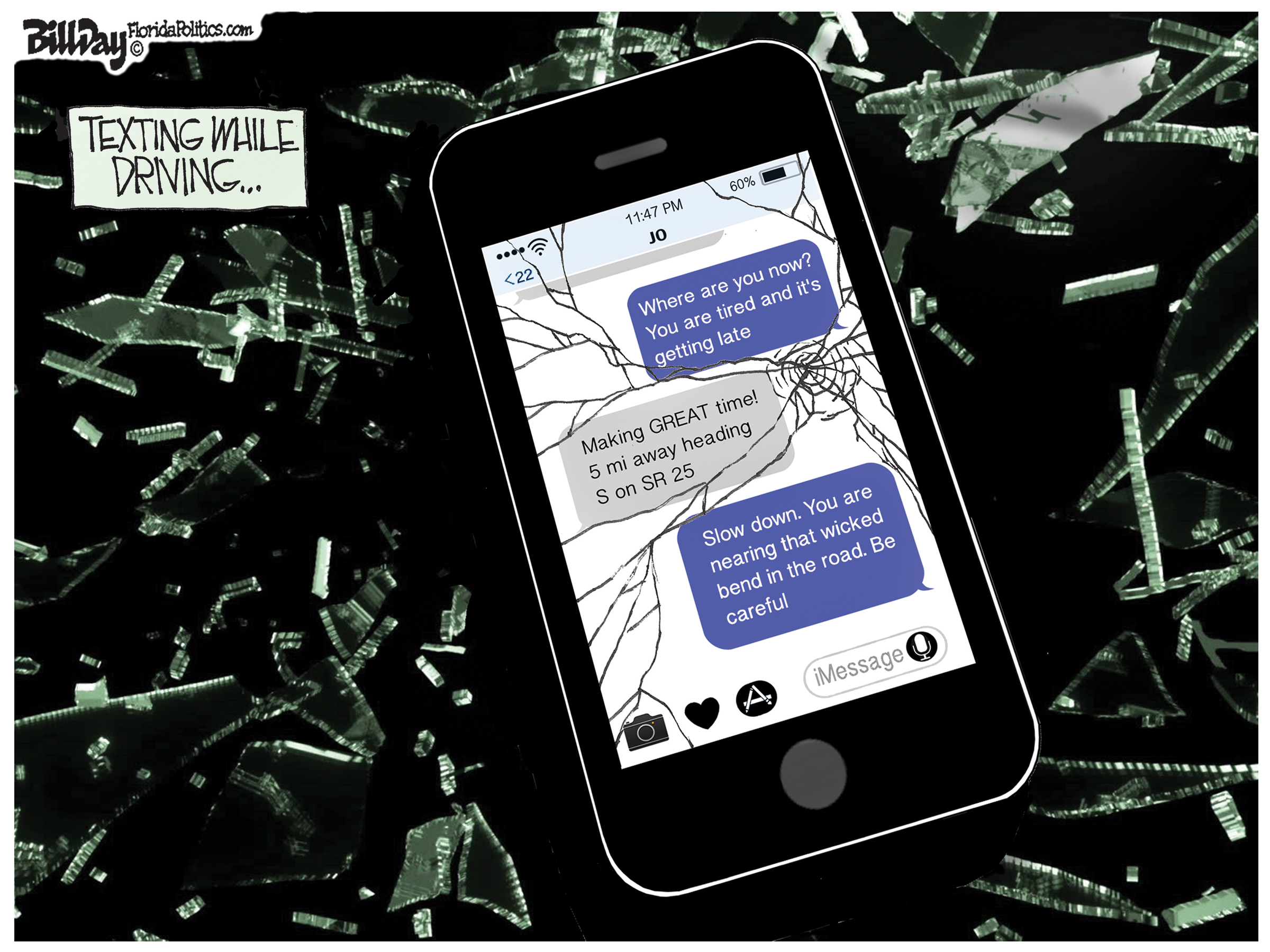 3 Questions
A proposed constitutional amendment aimed at limiting gambling's expansion in the state now has more than 1 million signatures, its backers said Wednesday. Voters in Charge, the political committee behind the amendment, said it's still aiming for 1.1 million signatures to reach the required number to appear on the 2018 general election ballot. The amendment would "ensure that Florida voters shall have the exclusive right to decide whether to authorize casino gambling," the ballot summary says.
John Sowinski, chairman of Voters in Charge, said they collected over 237,000 petitions in November.
Q: Were you surprised at the number of signatures your initiative received?
JS: We are grateful to the over 1 million Floridians who have taken the time to sign … That's over 1 million voices saying it is time to restore the bright-line in our state's constitution, which gives Florida voters — not politicians or bureaucrats — the ultimate authority to approve casino gambling in Florida.
Q: How many signatures have been verified so far?
JS: The Florida Division of Elections is currently reporting 503,607 petitions valid of the 766,200 needed to gain placement on the 2018 ballot.
Q: What do you think motivates people to sign on to your effort?
JS: Regardless of their individual positions on gambling, Florida voters have responded positively to the premise behind our amendment, which is to put voters back in charge of casino gambling decisions in the Sunshine State.
Lobby Up
Tony Glover, formerly the state's top gambling regulator, has registered to lobby for GREY2K USA Worldwide, a group that seeks to end greyhound racing.
Glover, who now has his own firm, was director of the state's Division of Pari-Mutuel Wagering (DPMW). Before that, he was deputy director of the Division of Alcoholic Beverages and Tobacco (ABT). Both are under the Department of Business and Professional Regulation. (DBPR).
He was named a member of the 2013 class of SaintPetersblog's "30 Under 30 Rising Stars of Florida Politics."
GREY2K has for years worked to end dog racing in Florida, also backing intermediate steps such as decoupling and banning steroid use in dogs.
State Sen. Tom Lee, who sits on the Constitution Revision Commission, has filed a constitutional amendment to ban greyhound racing in Florida.
Breakthrough Insights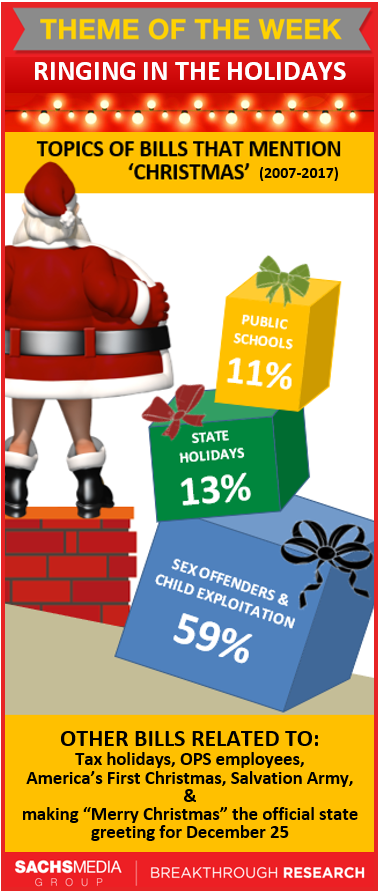 The Next 24
The Florida Fish and Wildlife Conservation Commission will consider several issues, including potential changes in the management of bay scallops. That's at 8:30 a.m., Best Western Gateway Grand, 4200 N.W. 97th Blvd., Gainesville.
The Senate Environment and Natural Resources Appropriations Subcommittee will take up a bill (SB 204), filed by Sen. Rob Bradley, that would lead to the state spending at least $75 million a year on springs projects and $50 million annually on projects related to the restoration of the St. Johns River and its tributaries or the Keystone Heights lake region. That's at 9 a.m., 301 Senate Office Building, the Capitol.
Sen. Annette Taddeo of Miami and Rep. Lori Berman of Lantana, both Democrats, will hold a news conference highlighting their resolutions to put the issue of Medicaid expansion to the voters. That's at 10 a.m., outside the Senate Chamber, 4th-floor rotunda, the Capitol.
The Florida Supreme Court is expected to release its weekly opinions at 11 a.m.
Candidates in a special election in Sarasota County's House District 72 are scheduled to appear at the Sarasota Tiger Bay Club. That's at noon, Michael's on East, 1212 East Ave. South, Sarasota.
The Senate Regulated Industries Committee will take up a bill (SB 374), filed by Sen. Dana Young, that would make clear that fantasy sports contests are not subject to Florida gambling laws. That's at 12:30 p.m., 110 Senate Office Building, the Capitol.
The Joint Administrative Procedures Committee will receive presentations about a gambling agreement with the Seminole Tribe of Florida and implementation of a 2016 constitutional amendment that broadly legalized medical marijuana. That's at 3:45 p.m., 301 Senate Office Building, the Capitol.