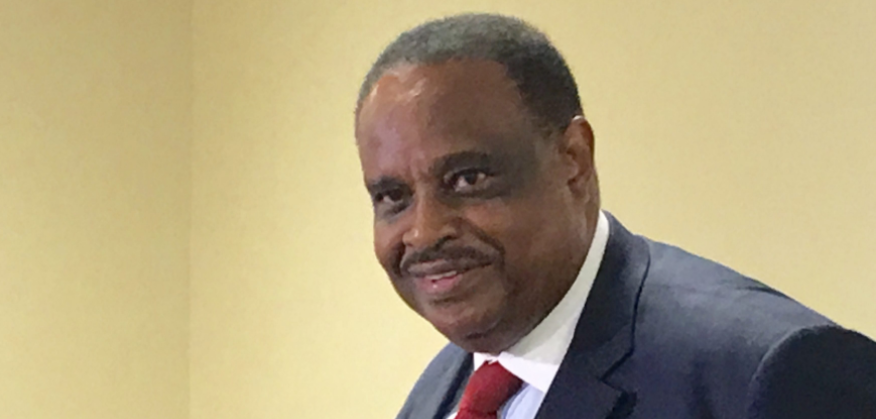 Rep. John Conyers, increasingly embattled by serial sexual harassment claims, announced his immediate retirement from Congress Tuesday.
Despite the various claims made against the Michigan Democrat, many leading members of the Congressional Black Caucus thought, per POLITICO, that a double standard was in play, with Conyers being held to a higher standard than white politicians (Blake Farenthold, Al Franken, Roy Moore and Donald Trump) who were credibly accused of similar actions.
"Certainly it seems as if there is indeed a double standard," Ohio Rep. Marcia Fudge told POLITICO. "When it happens to one of us, we're guilty until proven innocent. They're just finally starting to talk about Blake Farenthold, who is a member sitting here who paid out $84,000."
"Do I think he was treated like everyone? No, he wasn't. I think it was an easy call for people to talk about him," CBC chairman Cedric Richmond told POLITICO.
"Conyers denies it," Richmond added, "Franken admits it."
Not every CBC member agrees with what POLITICO presented as the caucus consensus, however.
Rep. Al Lawson — a North Florida Congressman — admires Conyers' legacy, but believes it was time for him to step down.
"I have admired Congressman Conyers since I was a sophomore in college. I believe that he made the right decision. I do not believe there was a double standard in play," Rep. Lawson said.
As these issues — with Conyers and many others — continue to surface, politicians across the spectrum will be compelled to assess these issues, weighing political legacies against credible narratives of exploitation of power dynamics.
Many of them will have to address them about people they've admired, as Lawson's example indicates.