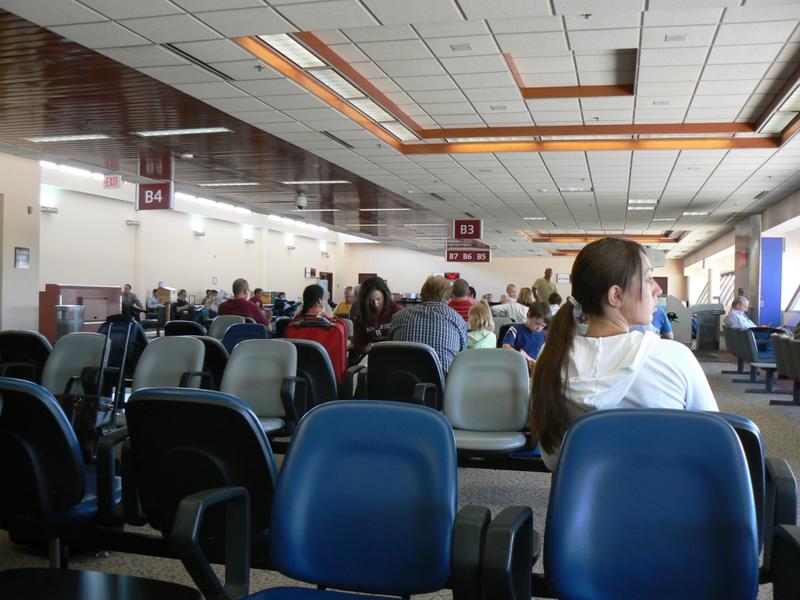 If you fly in and out of Tallahassee International Airport (TLH) this holiday season, you may have cause to panic.
A staffing snafu has left thousands of American Airlines flights without pilots and in danger of cancellation. But the airline is reassuring passengers that their holiday season travel plans are still good to go.
While the airline said only hundreds of flights are without a full cockpit crew, the Allied Pilots Association said thousands of flights are listed as unassigned. (The association is the labor union that stands for American Airlines pilots.)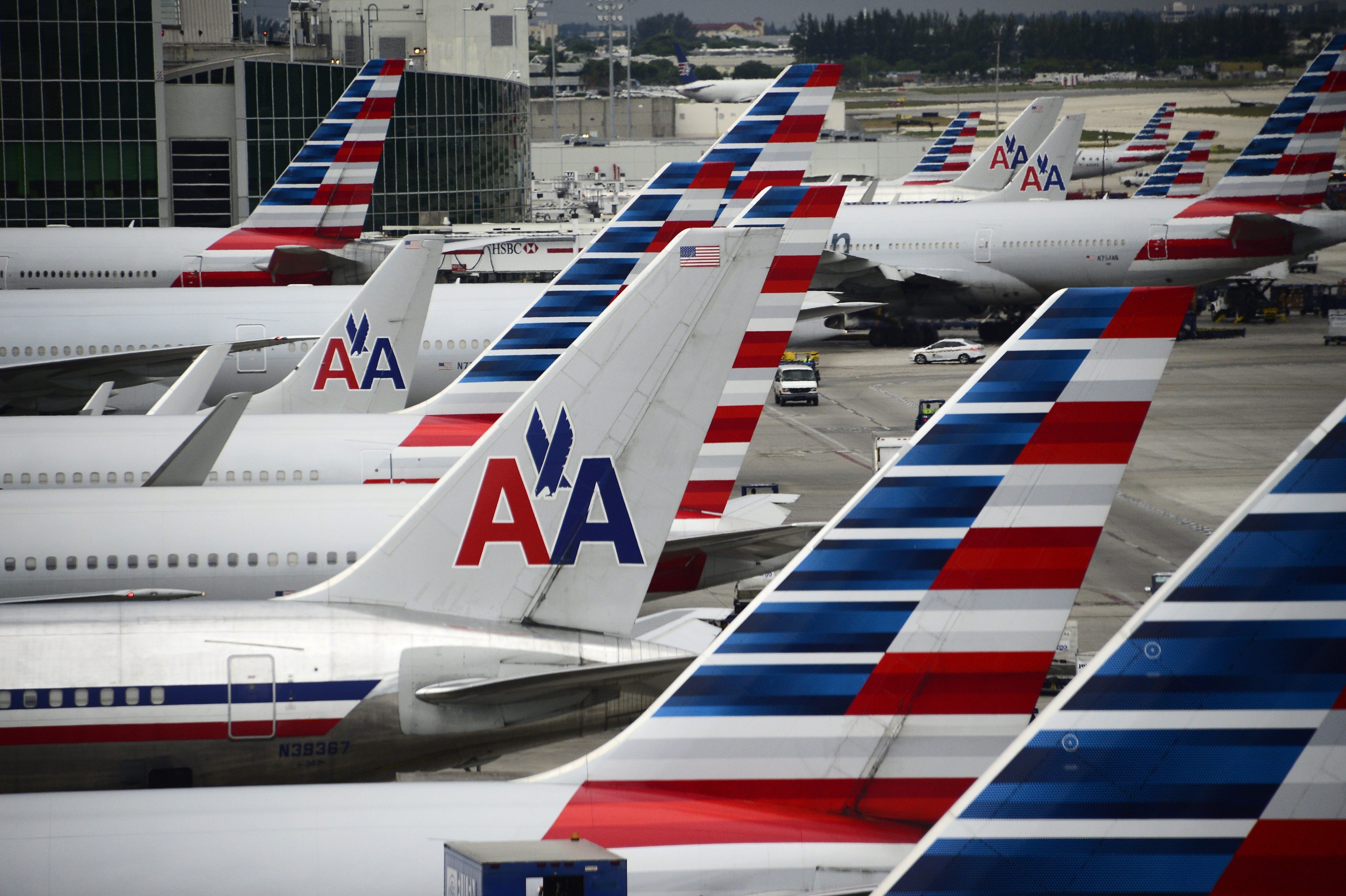 American acknowledged this week that a computer glitch in its pilot scheduling system was to blame for the error. The mix-up is during the second half of December, a period chock-full of travel.
It's still not clear how AA flights at TLH will be affected. Airport officials said the airline has not yet reached out to say how their flight schedules could change.
"Out of the 200,000 flights American will operate in December, only a few hundred are currently unassigned to pilots," airline spokesman Matt Miller said in a statement.
"That number of open flights continues to decrease thanks to our pilots who are stepping up to the plate and picking up trips to ensure customers are taken care of."
But whether you have a ticket to go home or on vacation, or have family flying in, the union is warning that there is still serious concern about "significant schedule disruption."
According to The Washington Post, the bulk of flights affected are at one of the airline's biggest hubs in Dallas-Fort Worth.
But also affected are Miami International, New York's LaGuardia, Philadelphia International, and Charlotte Douglas International airports. Some of those airports are common flight connections for outbound and inbound Tallahassee flights with the airline. Stay tuned …
Coming up, the usual assortment of tidbits, leftovers and not-ready-for-prime-time moments by Ana Ceballos, Jim Rosica, Danny McAuliffe, Andrew Wilson and Peter Schorsch.
But first, the "Takeaway 5" — the Top 5 stories from the week that was:
Latvala accuser outs herself — Rachel Perrin Rogers, a 35-year-old legislative aide to Republican Sen. Wilton Simpson, revealed she had accused GOP state Sen. Jack Latvala of sexual harassment. Later, Latvala's legal team released text messages between the two, showing a cordial working relationship. But she claims the unwanted sexual advances occurred over several Legislative Sessions, starting in 2013. The text messages, though, include jokes, memes featuring the Clearwater Republican, and encouraging words like, "smile, somebody loves you!" followed by a heart emoji. They also include her asking Latvala for a favor to get her stepdad out of jury duty (which he did) and asking him to meet privately to discuss policy.
Harassment cost state millions — In a story first broken by the AP's Gary Fineout, taxpayers were found to have paid more than $11 million in the past 30 years to settle more than 300 cases that alleged state workers were sexually harassed, or forced to work in a hostile work environment. Amounts ranged in size from a $5,500 payment to a Florida State University student who alleged harassment from a supervisor to a $1.3 million payment to settle a class-action lawsuit filed by nurses who worked at state prisons. Since 1987 the state has paid more than $74 million to settle nearly 2,100 employment-related claims including the more than 300 sexual harassment claims.
Democrats' day in court? — Florida Democrats had requested a court order to move up the dates for a pair of South Florida special elections. Now, they'll be heard on that ask in court Dec. 7. The motion, filed in Leon County circuit court, aims to get new dates for special elections in House District 114 and Senate District 31 so new lawmakers can be in place for at least a portion of the 2018 Legislative Session, which runs for 60 days beginning Jan. 9. Senate District 31 was vacated by Lake Worth Democrat Jeff Clemens Oct. 27 after he acknowledged an extramarital affair with a lobbyist, while House District 114 was quit by Coral Gables Democrat Daisy Baez at the beginning of November after she agreed to plead guilty to perjury in a case related to her residency.
Pariente stays on case — In a one-sentence order, the Florida Supreme Court denied Gov. Scott's request to disqualify Justice Barbara Pariente from a pending case over his judicial appointment power. "The respondent's motion to disqualify Justice Pariente is hereby denied," it said, without elaboration. Scott's request stemmed from a conversation between Pariente and Chief Justice Jorge Labarga that was caught on a 'hot mic' immediately after a Nov. 1 oral argument in the case. The League of Women Voters of Florida and Common Cause Florida are challenging Scott's authority to appoint three new Supreme Court justices on the last day of his term in 2019. They say he can't name successors to the court's liberal-leaning triumvirate of Justices Pariente, Peggy A. Quince and R. Fred Lewis — only the governor elected after Scott can.
Public school enrollment rises — Education Commissioner Pam Stewart said the tally of new pupils includes 7,212 Puerto Rican children and 710 from the Virgin Islands and elsewhere. Puerto Ricans and Virgin Islanders are U.S. citizens, and Stewart did not say how many pupils hailed from outside the U.S. territories. The bulk of the new students settled into the I-4 corridor, among the most popular destinations for Puerto Ricans migrating to the mainland. Orange County saw the largest bump when it comes to raw numbers with 1,793 new students, which accounts for a 0.8 percent bump in total enrollment, while neighboring Osceola County saw the biggest spike proportionally with 1,218 students causing a 2.2 percent jump in total enrollment.
'Champions of the Community' award winners
The Florida State Hispanic Chamber of Commerce announced this week that it had selected two Hispanic-led groups for its "Campeon de la Comunidad" award.
"The Florida State Hispanic Chamber of Commerce is pleased to confer our Champion of Community awards to Our Children PSN of Florida and Live Like Bella Childhood Cancer Foundation for their dedication to the caring for our most vulnerable children in Florida," said FHSCC President Julio Fuentes.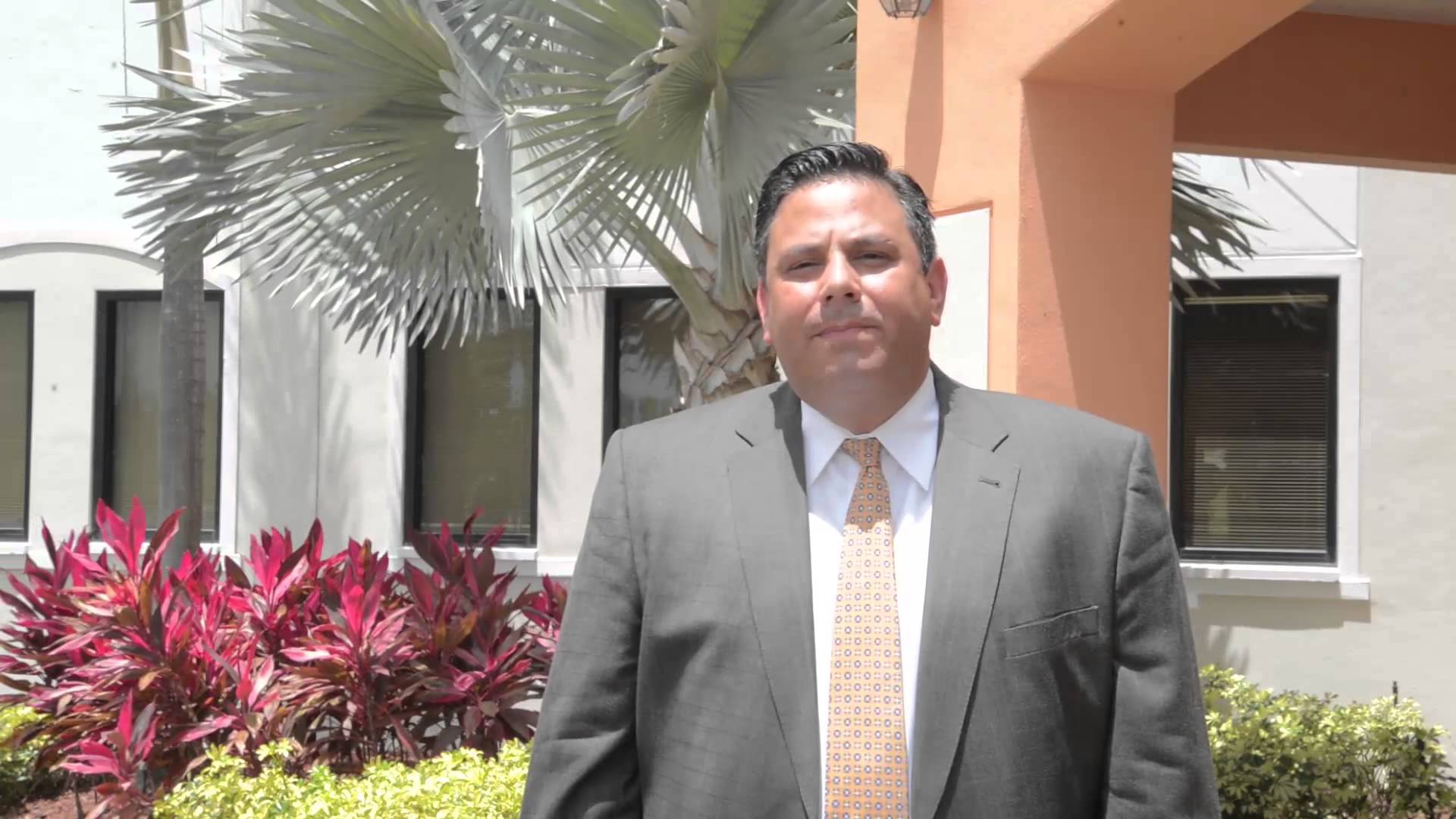 "Innovation and initiative go together, and the Hispanic Chamber wants to reward organizations that exhibit the entrepreneurial spirit in helping our community. These award winners are impacting the lives of thousands of children and the Hispanic business community is grateful for their respective missions," he continued.
Our Children PSN of Florida, founded by Miami attorney and businessman Jesus "Jay" Tome, is a provider service network geared toward child Medicaid recipients who are diagnosed as medically fragile and medically complex.
Live Like Bella Childhood Cancer Foundation, founded in by Raymond Rodriguez-Torres, provides compassionate care services for childhood cancer patients and is active in funding pediatric cancer research. Rodriguez-Torres daughter, Bella, died from an aggressive form of cancer when she was 10 years old.
Is naming a building 'free speech'?
A proposed constitutional amendment to ban naming new buildings and programs after sitting public officials cleared its committee this week — with one notable "no" vote.
The Constitution Revision Commission's General Provisions Committee OK'd the plan (P37), filed by Commissioner John Stemberger.
More precisely, it would "prohibit state or local governments from naming government buildings, facilities, land or a government-administered program after an elected state or local official, until after that official has vacated office," a summary says.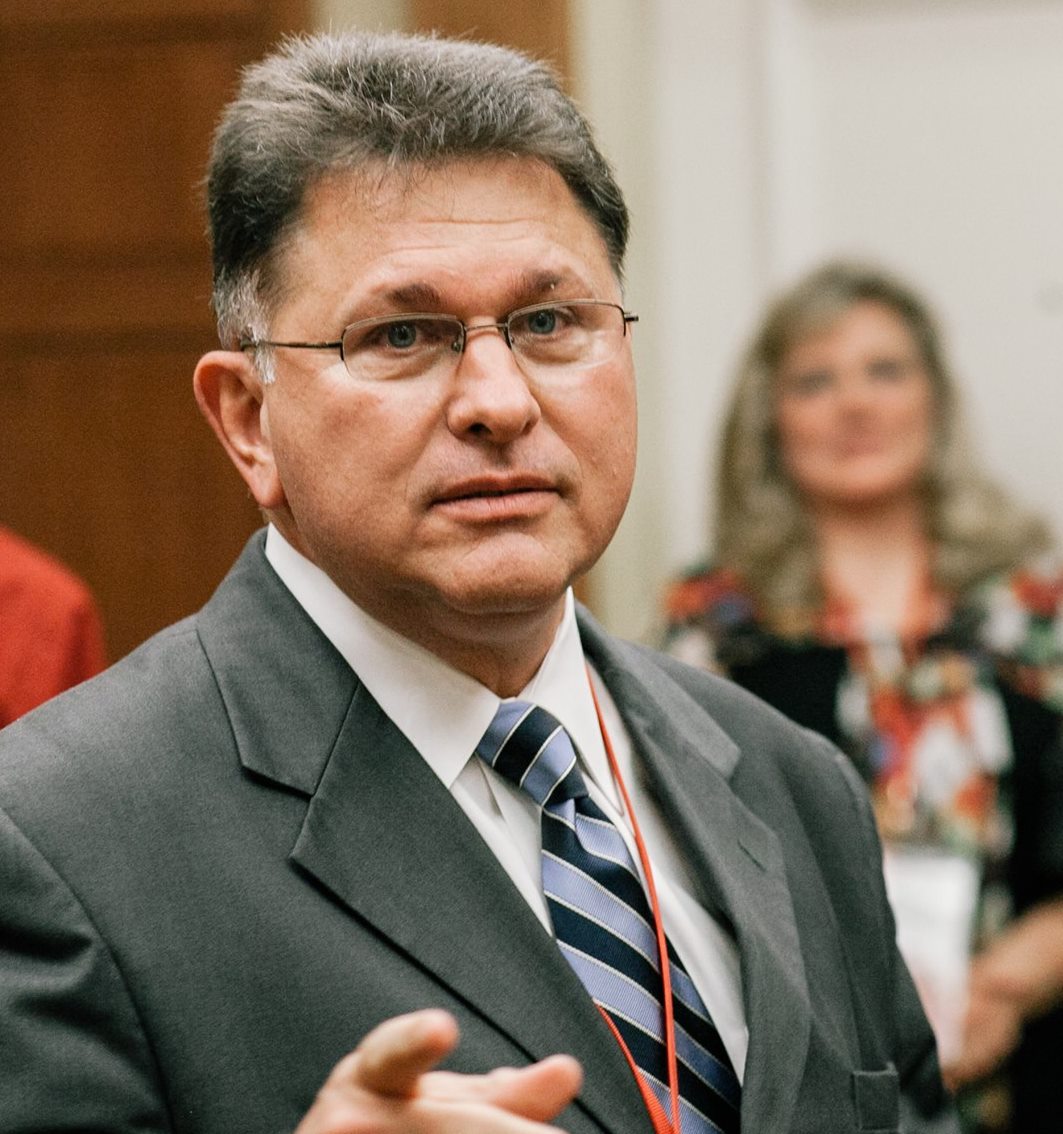 For instance, the state Senate named a scholarship program for disabled students after then-President Andy Gardiner, an Orlando Republican whose son has Down syndrome.
But Stemberger wants to avoid the example of California lawmakers in 1971. They named a freeway after President Richard Nixon, who resigned after Watergate in 1974. That Legislature then took Nixon's name off the highway in 1976.
All on the committee voted for Stemberger's proposal, save for Committee Chair Jacqui Thurlow-Lippisch, a former mayor and commissioner of the Town of Sewall's Point in Martin County.
"For me, it's a free-speech issue," Thurlow-Lippisch said later. "I think it's our most protected right."
For an elected body to honor one of its own "is kind of a form of expression," she added.
As for later embarrassments, Thurlow-Lippisch said "people are allowed to mess up. You can't keep people from making mistakes. But I just think we should have the right to name a building."
Commissioner Don Gaetz, a former senator and Senate President (2012-14), later got a laugh line out of the debate.
"I'm becoming increasingly concerned about the fate of the proposed 'Don Gaetz Wastewater Treatment Plant,' " he said. "There were a number of people who said if I left the Senate, they would promise to name something fitting after me."
Jimmy Patronis: Torch fees to freeze credit reports
In the wake of several high-profile data breaches, including one from major credit reporting agency Equifax earlier this year, state CFO Jimmy Patronis said he wants Floridians to be able to freeze their credit reports free of charge.
"Recent widespread data breaches at major companies have huge implications for our 20 million residents. Every Floridian should have the power to easily protect themselves and their families," Patronis said. "No one should have to jump through hoops to prove their identity was compromised just to get a fee waived."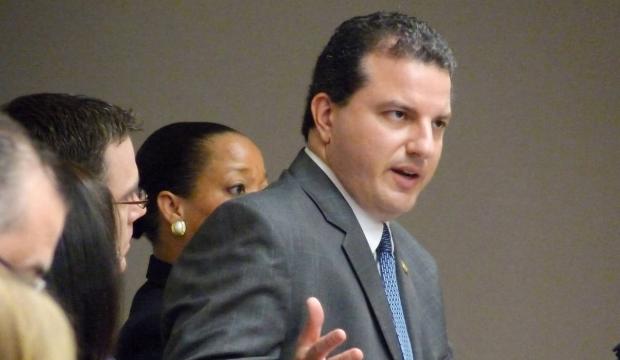 Patronis, who is running for election in 2018, said he will work with Ag Commissioner and GOP gubernatorial candidate Adam Putnam to zero out the fees for Floridians in the 2018 Legislative Session.
"There shouldn't be a fee, in any case, for credit report freezes. These fees serve one purpose: to generate more money for reporting agencies," Patronis said.
Current law allows credit reporting agencies to charge up to $10 to lock down an individual's credit, and the fee can only be bypassed if an applicant can prove identity theft or that other personal information has been compromised to get a fee waiver.
If successful, Florida would be the fifth state after Indiana, South Carolina, Maine and North Carolina to nix the freeze fees.
A DACA prayer circle comes to the Capitol
As pressure builds at Capitol Hill to figure out what to do with the Obama-era Deferred Action for Childhood Arrivals program before it goes away in March, proponents of it are coming to Tallahassee to hold a prayer circle.
The Florida Coalition for FWD.us, a Mark Zuckerberg-backed immigration advocacy group, is forming a Dreamer prayer circle Dec. 8 to pray for local and congressional legislators to protect DACA recipients.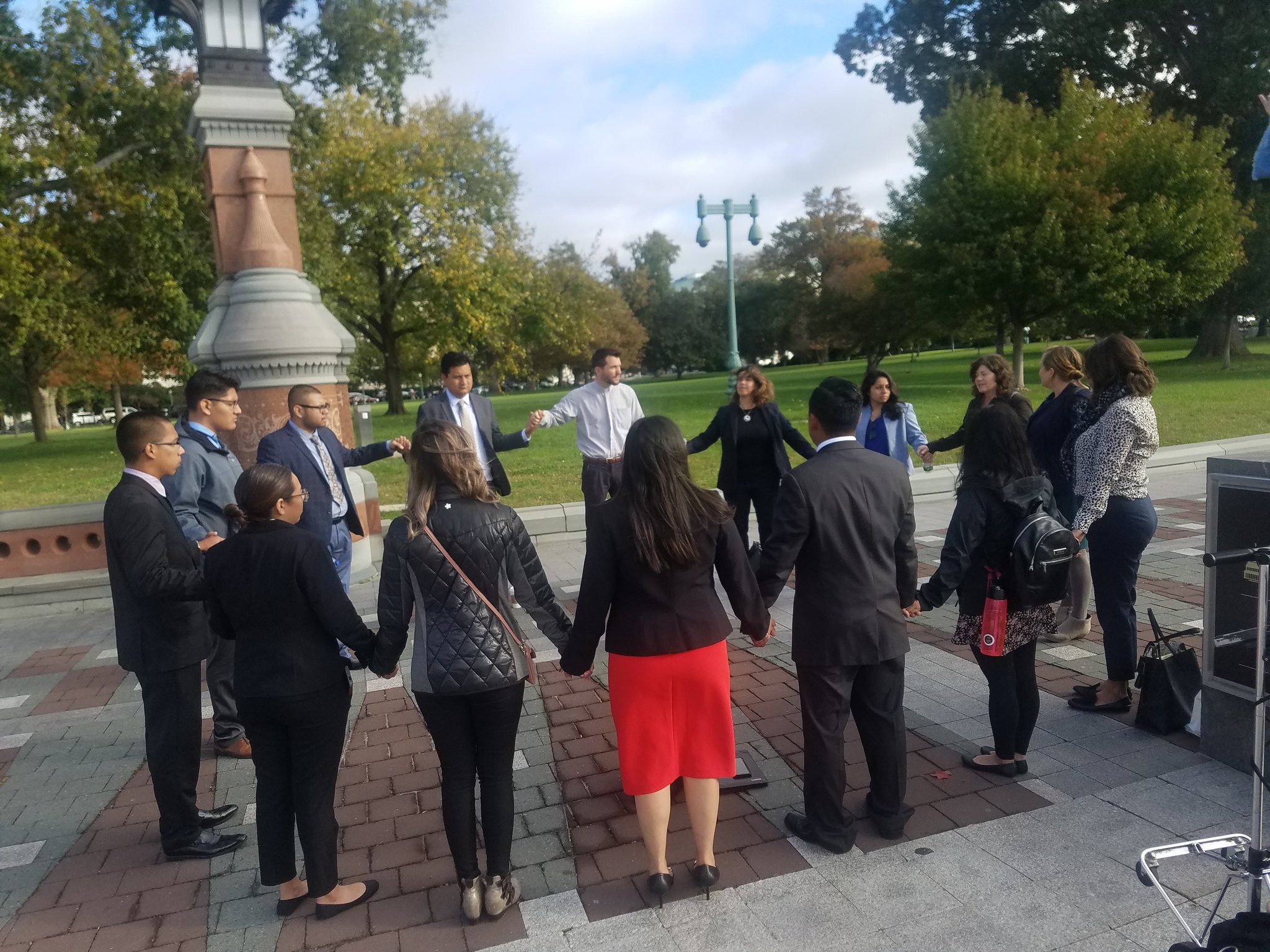 If Congress does not pass a replacement for the program by March, approximately 800,000 undocumented immigrants who came to the U.S. illegally as children and are protected from immediate deportation under the program, could lose those protections and their legal working permits. Thousands of DACA recipients live in Florida.
The event will take place at 2 p.m. at the Capitol Courtyard, between the Capitol building and the Historic Capitol.
Instagram of the Week
Bob Cortes' toy drive for Puerto Rico
State Rep. Bob Cortes, an Altamonte Springs Republican, writes us: "Hurricane Maria tore a path of devastation through the U.S. Virgin Islands and (left) Puerto Rico in its wake.
"While we have been working tirelessly together to bring relief to these islands, many of my fellow legislators have reached out to me asking how they can be of assistance in this tough time.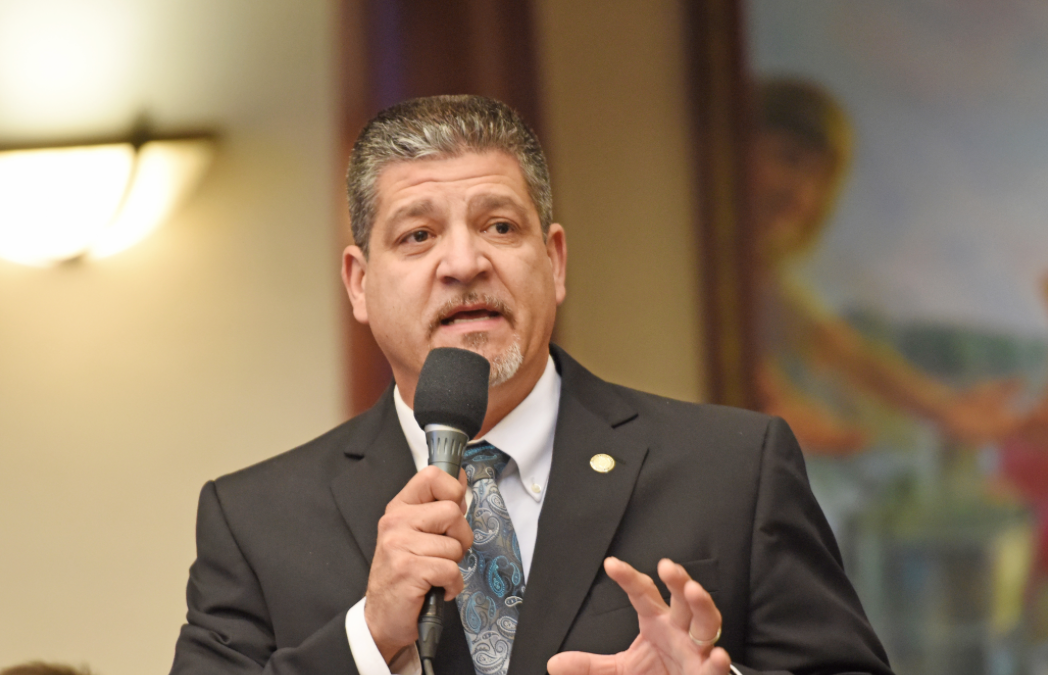 "There will be thousands of children impacted by this storm this holiday season. To bring some relief to their families, Representatives (Rene) Plasencia, (David) Santiago, (Mike) La Rosa, and myself are partnering with XL 106.7 and Rumba 100.3 and their Baby DJ program to provide gifts to brighten their holidays.
"We will be hosting a toy drive during the next committee week (Dec. 4-7) to donate to the Baby DJ program. Please consider bringing small (unwrapped) toys for both boys and girls next Monday through Friday to my office, 319C.
"It will no doubt bring joy to hurricane-affected children in this season of giving. If you have any questions, please do not hesitate to reach out to my staff or visit my office. Thank you."
Sarasota academy lands $250K grant from The Able Trust
The Able Trust this week awarded a Sarasota vocational training center with a $250,000 grant that will allow it to start up a program to help disabled Floridians land jobs.
The three-year grant will allow the Vincent Academy to establish and develop relationships with the Sarasota business community and give individual members a chance to join or rejoin their chosen careers.
The grant was presented to the Vincent Academy at an event attended by Republican Sen. Greg Steube and Republican Rep. Joe Gruters, both of whom represent the area in the legislature. Also attending were many business and community leaders from the area.
"The Vincent Academy does an excellent job of ensuring adults with mental health challenges are prepared for the workplace, and we are pleased to support them with this strategic grant," said Able Trust chief Dr. Susanne Homant.
Vincent Academy director William McKeever said the training center was "truly grateful" for the generous community and partners such as The Able Trust.
"At the Vincent Academy, we equip adults with mental illnesses with the tools they need to have a productive, engaging workday," he said. "We take great pride in our members and want to give them the best experience we possibly can, and the support we receive from The Able Trust helps us accomplish this goal.
The week in appointments
McNeill becomes Jefferson County sheriff — Gov. Rick Scott appointed Alfred "Mac" McNeill as the interim Sheriff of Jefferson County after the death of David Hobbs.
McNeill, "a military veteran with 20 years of law enforcement experience, … will serve and protect the families of Jefferson County exceptionally and with the utmost integrity," Scott said in a statement. He'll serve until Nov. 13, 2018.
The 46-year-old served with the Florida Department of Law Enforcement as supervisor of the protection detail for Govs. Scott, Charlie Crist and Jeb Bush.
He also served in the Alachua County Sheriff's Office 1997-2004 in various roles, including on the office's SWAT team.
He got his undergraduate degree in criminal justice from Saint Leo University and is a veteran of the United States Marine Corps.
Williams moves to circuit court — Scott appointed Michael Scott Williams to the 13th Judicial Circuit Court for Hillsborough County.
Williams, 45, of Valrico, has been a Hillsborough County Judge. He previously served as Special Counsel to the Office of Statewide Prosecution.
He got his undergraduate degree from Moravian College and a law degree from Villanova University School of Law.
Williams fills the vacancy created by the resignation of Judge Daniel L. Perry.
Henderson promoted to circuit judge — Scott appointed Steven Henderson to the 7th Judicial Circuit Court.
Henderson, 45, of Port Orange, has been a Volusia County Judge. He previously was an Assistant State Attorney for the 7th Judicial Circuit, which includes Flagler, Putnam, St. Johns and Volusia counties.
He got his undergraduate degree from Brigham Young University and a law degree from Florida State University College of Law.
Henderson fills the vacancy created by the death of Judge Kellie J. Miles.
Inman to Manatee County Court — The governor appointed Renee L. Inman to the Manatee County Court.
Inman, 44, of Parrish, is currently a General Magistrate for the 12th Judicial Circuit (DeSoto, Manatee and Sarasota counties), and previously acted as Court Counsel.
Before that, she practiced with Gross, Minsky, & Mogul, P.A.
She got her undergraduate degree from Indiana University and a law degree from Western New England College School of Law.
Inman fills the vacancy created by the appointment of Judge Charles Sniffen to the 12th Judicial Circuit Court.
Oster to Hillsborough County Court — Scott appointed Cynthia Sullivan Oster to the Hillsborough County Court.
Oster, 47, of Tampa, is currently a Senior Assistant County Attorney for Hillsborough County.
She previously was an Assistant State Attorney for the 13th Judicial Circuit (Hillsborough County) and an Assistant Public Defender for the 10th Judicial Circuit (Hardee, Highlands and Polk counties).
She got her undergraduate degree from the University of Florida and a law degree from Stetson University College of Law.
Oster fills the vacancy created by the appointment of Judge Jennifer X. Gabbard to the 13th Judicial Circuit Court.
Nominations sought for Lucy Morgan Award
The First Amendment Foundation (FAF) is accepting nominations for its "Lucy Morgan Award for Open Government Reporting," named after the legendary Pulitzer Prize winner and retired St. Petersburg Times (now Tampa Bay Times) Tallahassee bureau reporter.
The award is intended to honor a Florida journalist who "smartly uses public records to report stories exposing corruption, revealing government conflicts of interest or otherwise serving the public interest."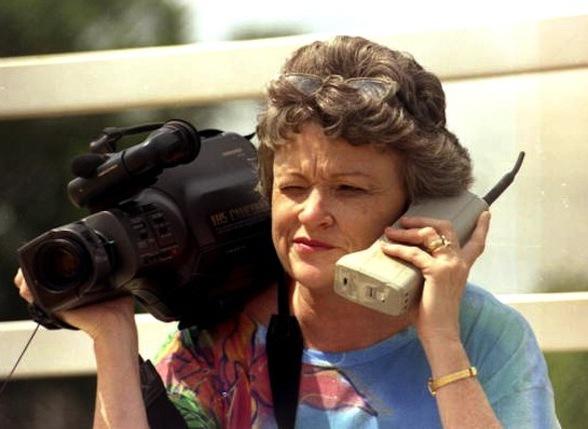 The contest is open to all Florida journalists and there is no fee for entries. Journalists can nominate their own work. Nominations can also be made by supervisors or editors.
Entries must be submitted to the First Amendment Foundation at [email protected] by Dec. 15. The award will be presented at FAF's annual Sunshine Luncheon Jan. 23, 2018, at the Governors Club in Tallahassee. For more info, contact [email protected]
December brings an end to snook season in the Gulf
Florida fishermen have to move on to a new target when they voyage into the Gulf as the annual harvest for snook ended Dec. 1, the Florida Fish and Wildlife Conservation Commission said.
Those looking to snag some snook still have a couple of weeks left so long as they make their way over to the Atlantic coast, or drop a line in Lake Okeechobee or the Kissimmee River. Just be sure the catch is over 28 inches long.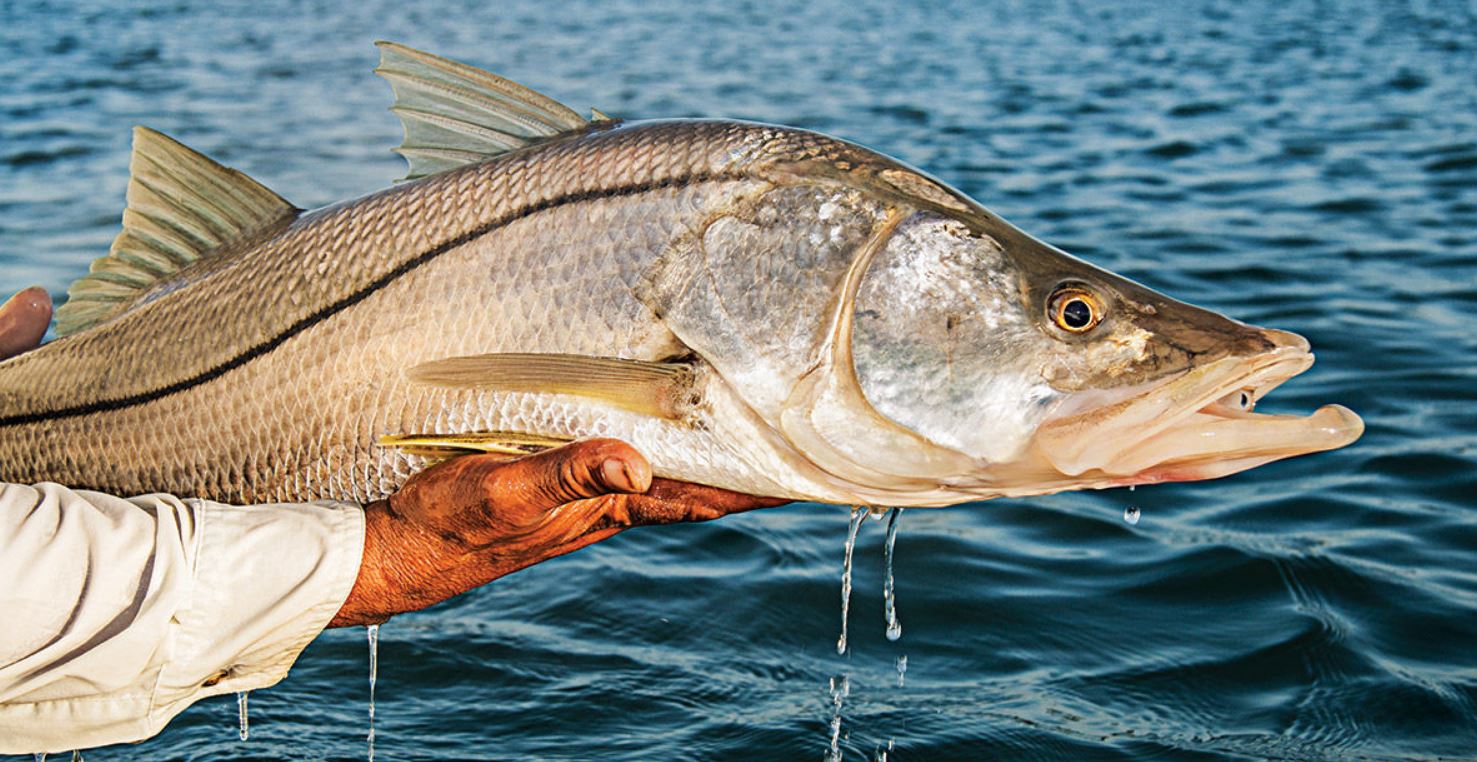 It'd be hard to blame them as snook, also known as sergeant fish or robalo, is considered an excellent food fish so long as the skin is removed, otherwise anglers can become intimately familiar with its other nickname: "soap fish."
FWC said the closure is designed to protect the snook population during vulnerable times, such as cold weather. The season reopens in the Gulf March 1, and in other waters Feb. 1.
Old Xmas lights? Recycle 'em in Leon County
Making the switch to energy-efficient LED holiday lights? Don't know what to do with those old or no-longer-working strings of holiday lights? Either way, recycle unwanted light strings with Leon County, which accepts holiday lights for recycling year-round.
Lights are accepted at the next Household Hazardous Waste & Electronics Collection today from 9 a.m. to 1 p.m., at the Public Works Operations Center, 2280 Miccosukee Road. (Businesses and other agencies must call (850) 606-1816 to make an appointment to drop off their items.)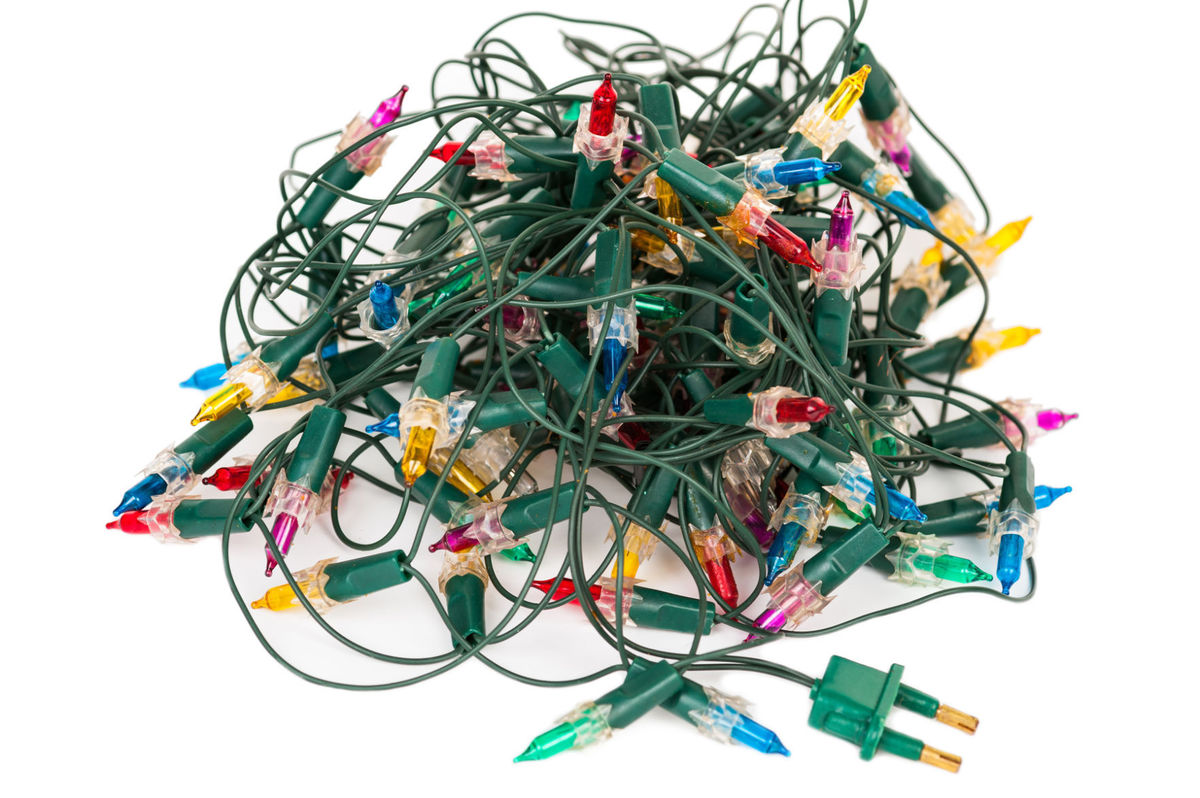 Residents also may bring up to 50 pounds of hazardous waste, in addition to electronics. Only one large-screen television per vehicle will be accepted. Propane tanks must weigh less than 40 pounds and there is a limit of one tire per participant. There is also a limit of 25 fluorescent tubes per vehicle at the collection event.
Medical sharps, medicines and radioactive waste cannot be accepted. The division also cannot accept bulky wastes such as appliances — refrigerators, stoves/ovens, washing machines, dryers, etc. — furniture, yard waste, construction and demolition debris, household garbage or Styrofoam.
For more information, call the Leon County Hazardous Waste Center at (850) 606-1803 or visit LeonCountyFL.gov/HHW for the complete collection schedule and safe packing guide.
Winter Festival sets up shop in capital
This is out of our usual order because it's BIG news in Tally: Yes, the Winter Festival is here.
Give the city's copywriters credit, they tried: "This weekend, flurries of fun will be floating through downtown as the 31st annual 'Winter Festival — A Celebration of Lights, Music and the Arts' takes place."
From 3-10 p.m. today, downtown Tallahassee will be transformed into a winter wonderland complete with holiday wreaths, merry music and sparkling lights.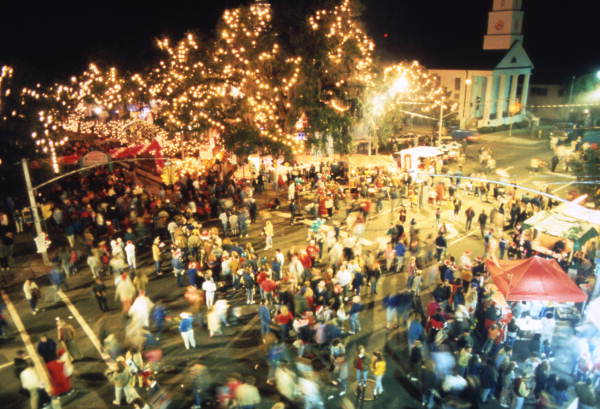 The festival includes the lighting ceremony (6 p.m.), Capital Health Plan Jingle Bell Run (6:15 p.m.), Nighttime Holiday Parade (7:15 p.m.) and lots more.
It also features five stages of local live entertainment, a "Candy Cane Lane" exhibit with special live candy-making demonstrations by Lofty Pursuits, a children's activity area on Kleman Plaza, food vendors, arts and crafts merchants and holiday illumination displays.
The holiday fun continues past Winter Festival. This year, the Candy Cane Lane exhibit in McCarty Park will be open the week following Winter Festival Saturday, Dec. 2.
From Sunday, Dec. 3, to Sunday, Dec. 10, Candy Cane Lane will be open nightly from 6-9 p.m. Bring the whole family to see the fun, festive displays.
For more information, visit Talgov.com or call at 891-FUNN (3866).
Now for this week's edition of Capitol Directions: