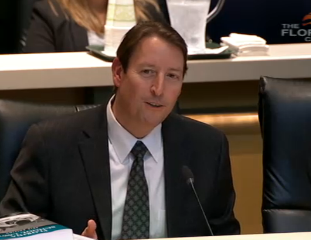 Nicole Hagerty is joining the 2018 Florida Republican Senatorial Campaign Committee's (FRSCC) in-house Finance Team as Director of Finance, Senate President-designate Bill Galvano said in an email.
The FRSCC is the main fundraising panel supporting GOP state Senate campaigns.
Also, Kelly Schmidt is becoming Deputy Director of Finance and Matthew Yost will be Director of Member Fundraising, Galvano said.
They will work with Nancy Ann Texeira, the Campaign Committee's chief fundraising consultant.
"Individually, these team members have all been key to the successes of our caucus," said Galvano, a Bradenton Republican expected to head the chamber in 2018-20. "I know that together they will ensure FRSCC will continue to be successful. I am very confident in the great team we have assembled."
Hagerty began with FRSCC under Senate President Don Gaetz and continued as Deputy Finance Director under Senate President Andy Gardiner, he added.
"During the 2016 cycle, Nicole transitioned to Innovate Florida, where she ran a successful member fundraising operation and has continued raising resources for the caucus," Galvano said. Innovate Florida is Galvano's political committee.
Schmidt "first arrived at FRSCC as a college intern and quickly proved herself to be a valuable and trusted member of the team. Kelly was first named FRSCC Deputy Director of Finance under Senate President Joe Negron."
Yost "previously served in several roles at Innovate Florida for nearly two years prior to joining FRSCC's finance team," Galvano said. "He worked as a legislative assistant in the Florida House and managed a successful re-election campaign."