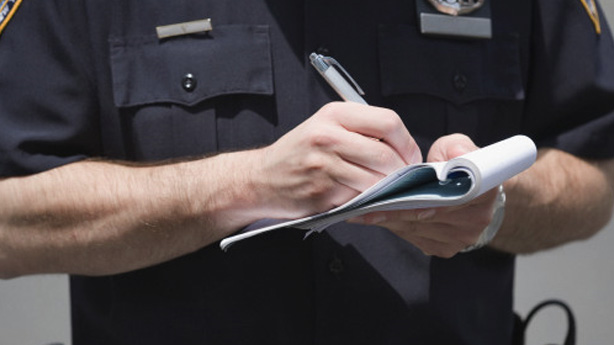 In what's shaping up to be one of the 2018 Legislative Session's "food fights," an upstart Miami firm has hired Ballard Partners' Brian Ballard and Mat Forrest.
It's not so much a traditional food fight as usually riles the Capitol halls, but a David and Goliath battle of the "status quo" versus a "market disrupter."
The disrupter is TIKD Holdings, which will – get this – fight your speeding tickets for you in court.
"Users … pay a one-time fee that's always less than the original ticket," CNN explains. TIKD then "goes to court in your place."
"… If you get points on your license, you'll get a refund and TIKD will also pay for the original ticket," the CNN story adds. "The company says it has saved customers more than $100,000 in fines and nearly $4 million in avoided insurance costs."

TIKD launched this year and already has helped over 5,000 people, the company says.
Here's the problem: "TIKD is not a law firm, but instead uses independent lawyers to resolve the tickets at a cost that is 15 to 20 percent less than the ticket fee," a Miami Herald story says.
TIKD founder Chris Riley, a U.S. Navy commander-turned entrepreneur, told TBO.com he "got the idea for TIKD after he was caught going a few miles over the speed limit in Miami and was hit with hundreds of dollars in fines and costs."
With success comes notoriety: The Florida Bar soon opened an "unlicensed practice of law" investigation into the company after it was featured in the Miami Herald story.
"A few months later, attorneys with The Ticket Clinic, a Miami firm that also handles traffic tickets, threatened to report two of TIKD's lawyers to the Bar if they continued to work with the new company," the TBO story said.
"Bar staffers issued an opinion suggesting that lawyers who worked with programs like TIKD's could be in violation of Bar ethics rules," it added.
TIKD has since filed suit against The Bar in federal court in South Florida. In the latest development, The Bar on Tuesday moved "to disqualify its former president Ramon Abadin" from representing TIKD, according to the Daily Business Review.
The Bar argues "that during his 2015-16 term, Abadin 'was provided attorney-client and attorney work-product communications and advice about and involving the specific antitrust issues and allegations asserted in this action.' "
Stay tuned to this one.