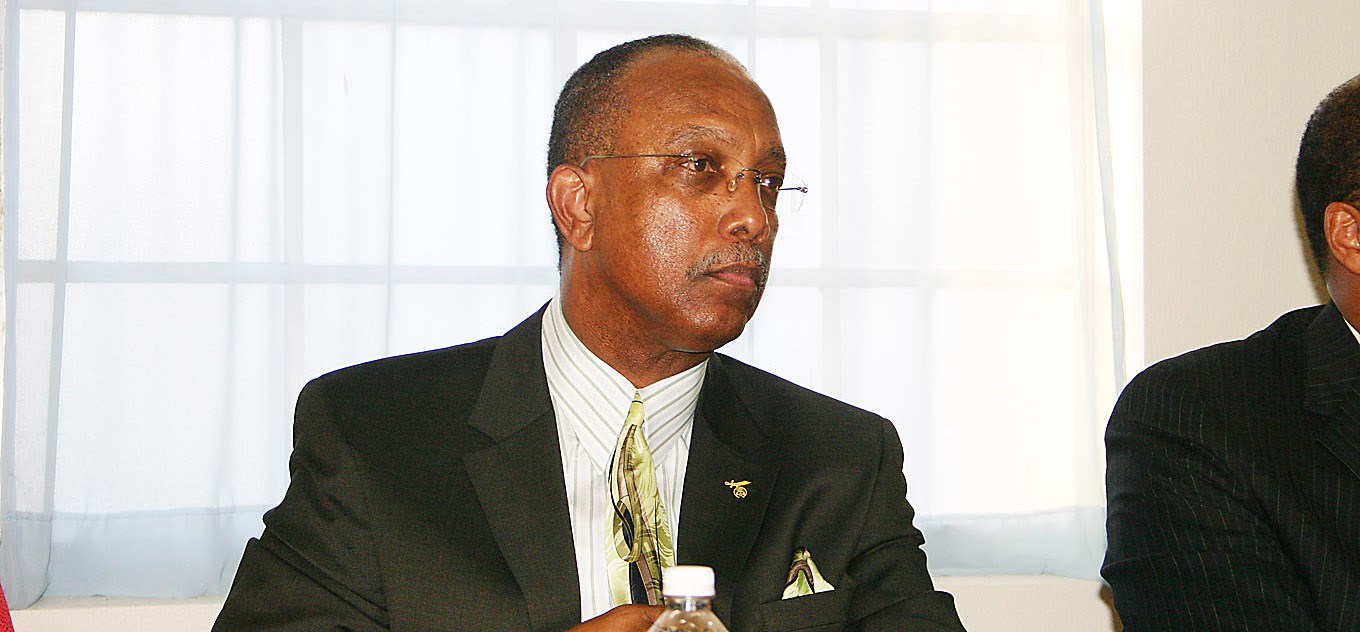 Hillsborough County demographics are changing more and more every year, but two prestigious boards in the region are represented almost exclusively by white men (or white-led) organizations.
Take the Tampa Bay Partnership.
CEO Rick Homans and Dave Sobush, the agency's director of policy and research, came before the Hillsborough County Commission Wednesday to present some key findings of its recently published "Regional Competitiveness Report," written by the Partnership in collaboration with United Way Suncoast, the Community Foundation of Tampa Bay, and other regional business and philanthropic partners.
Commissioner Les Miller joined some of his colleagues in praising the men for presenting an "excellent report," but he also was taken aback by the lack of racial diversity on groups involved in producing it.
Reviewing a list of officials involved with the report, Miller noted only one black person was on the Community Foundation of Tampa Bay Board of Trustees, and just one black with the Tampa Bay Partnership Council of Governors, and none with the other groups associated with the report.
Homans noted that there was a literal price to serve on those boards – $50,000 for the Council of Governors and a $25,000 fee to be on the Leadership Council.
"Quite frankly, we are actively seeking a diverse representation on that board, and any help you can provide us in securing some of those folks would be much appreciated," Homans said, adding that it was "critical" to reach out to all members of the community.
"I don't know if the people that you have there can really articulate the issues we have in Hillsborough County," Miller said, acknowledging the fiscal realities required to be on those boards.
Homans emphasized that the data in the report was a result of community organizations throughout the Bay area providing input.
Later during the meeting, Visit Tampa Bay CEO and President Santiago Corrada addressed the board, where he said that the county is enjoying another record-setting year for tourism.
He said one of the more surprising developments was how stellar September was for bed taxes in September, despite the perceived negative impact of Hurricane Irma. Bed taxes were up 30 percent that month, with the spike attributed in part by so many South Floridians attempting to escape the wrath of Hurricane Irma, believing the storm couldn't change direction and hit the region.
That's when the other Democrat on the seven-person board, Pat Kemp, asked Corrada about the fact that Visit Tampa Bay has 26 board members, but only two who are women. "I really think it needs to start reflecting our community," she told Corrada.
"We've been focused on it," Corrada replied. "That is one of the instances where we need to improve," adding that those two will soon be departing, one because of retirement and the other is relocating.
Kemp and Commission Chair Sandy Murman said that they would make sure to get the word out to qualified females in the industry about that need.
Commissioner Miller did say that Visit Tampa Bay has a multicultural advisory board that helps bring in conferences and conventions tied explicitly to minorities.
U.S. Census Bureau information from earlier this year shows that 51.3 percent of Hillsborough's 1.376 million residents are female. Twenty-eight percent are Hispanic; 18 percent are black.