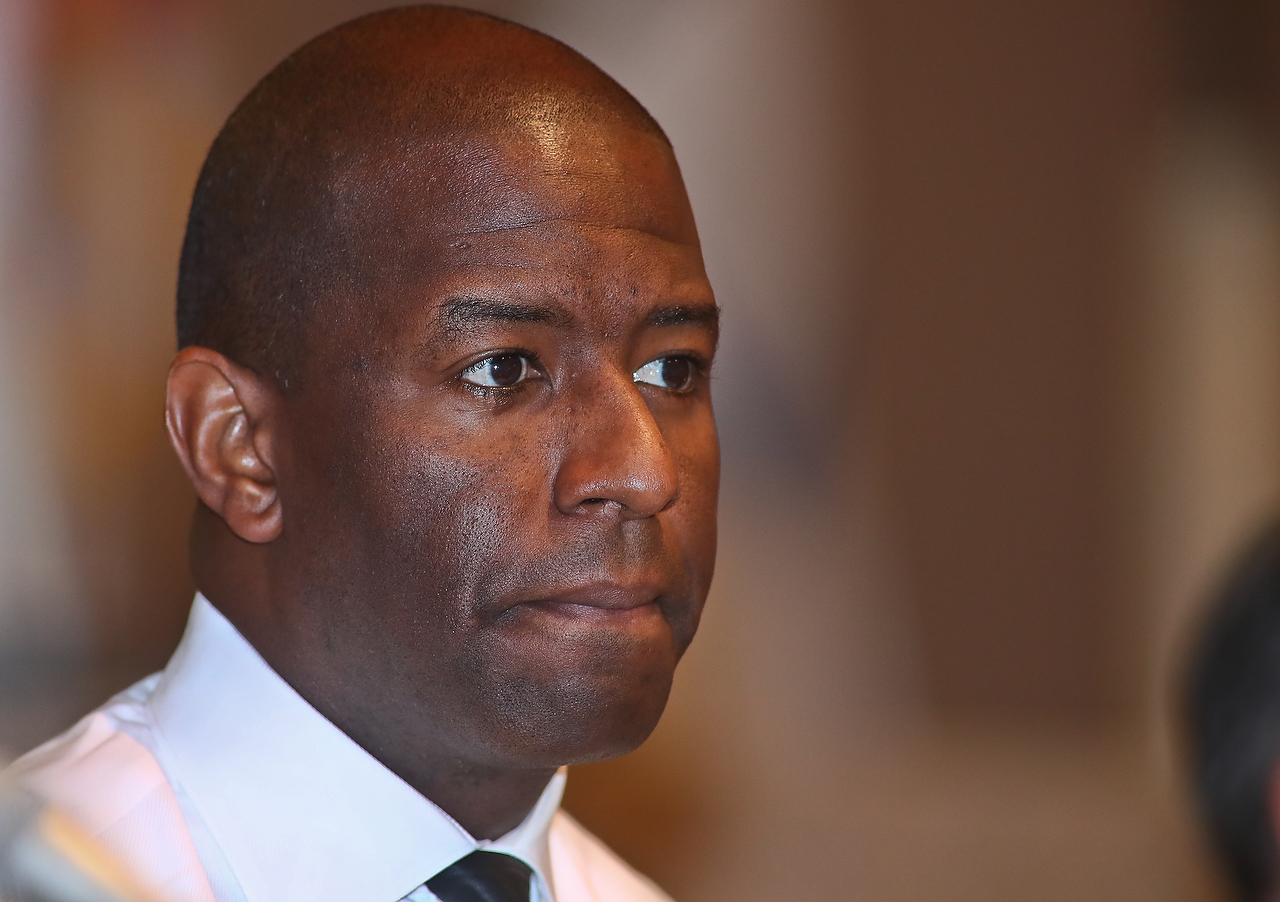 While the Florida Democratic Party has called for Republican state Sen. Jack Latvala of Clearwater to step down in the wake of accusations of sexual harassment, only two of the 15 Democratic senators have followed suit.
Democratic gubernatorial candidate Andrew Gillum says that may be because of the institutional structure and the nature of relationships in the Senate, but he says that Latvala's "attack dog" tactics are why he should resign.
"What you have in the Florida Senate is a lot of close relationships, a lot of folks who know each other, and a real unwillingness to enter into the divisive fray of having a colleague step down," said the Tallahassee mayor, following an appearance at Tampa's Oxford Exchange Friday morning.
"These are uncomfortable positions all the way around for everybody, but it does require leadership."
One Democratic senator speaking out is Lauren Book, who earlier this week filed a formal complaint alleging that Latvala violated Senate rules by aggressively going after his one public accuser, Senate aide Rachel Perrin Rogers. She has accused Latvala of groping her and using degrading language to describe her body over a four-year period.
"I've been most disheartened by what appears to have been a full-on intimidation and attack dog approach when it comes to the victim," Gillum said.
Last Saturday, Perrin Rogers' attorney, Tiffany R. Cruz, asked the Office of Legislative Affairs to provide armed security for her client this week as she entered and exited the Capitol and worked in her office.
Gillum said the toxic level of fear that necessitated the request for security was a "horrible way to handle a sexual assault claim in the Florida Legislature."
"That alone is enough for the Senate, and Senate leadership, to put his party, the institution, the health, the safety, the welfare of those individuals above his own personal interests there."
An investigation is continuing on Perrin Rogers' original charges of sexual harassment against Latvala. The Clearwater Republican has denied the allegations, saying the claims are political because he's running for Governor.