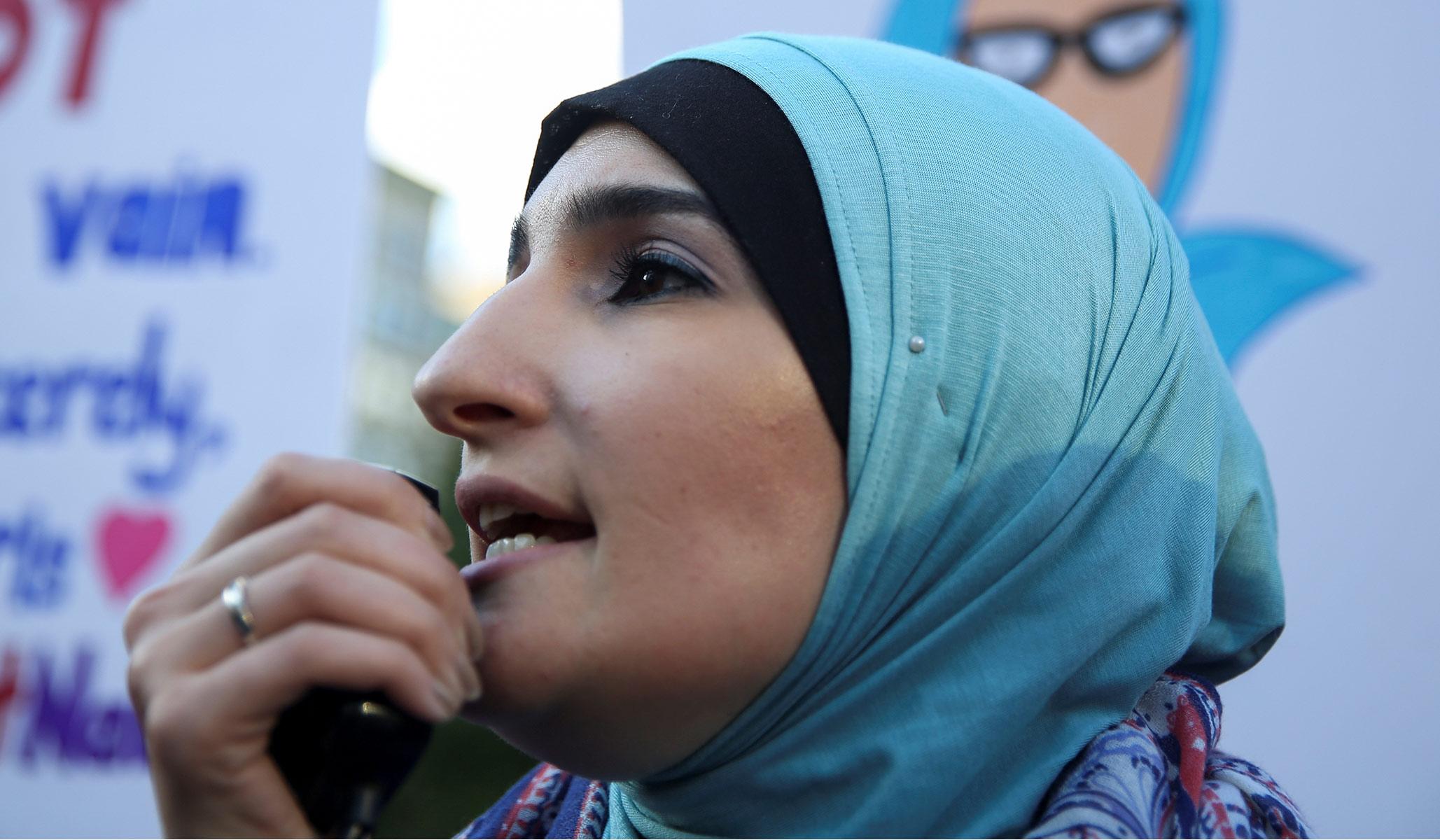 Linda Sarsour, national co-chair of the 2017 Women's March, has endorsed Ahmad Saadaldin in the House District 58 race in Hillsborough County taking place Dec. 19.
"Temple Terrace Seffner Plant City Thonotosassa LISTEN UP. VOTE for Hussam Ahmad for State House," Sarsour wrote on her Facebook page Tuesday.
"There are only 5 days left of voting. If he wins, he will be the first independent candidate elected to Florida House of Representatives in history. He would also be the first Muslim. It's a special election. He only needs 4,509 votes to win. He is bold, committed and has the most energetic campaign with 160 volunteers. Do what you can!"'
Saaldaldin is one of four candidates in the race, and as Sarsour notes, an independent one at that. Officially he is non-party-affiliated, though he is very much in sync with the Green Party, who endorsed him in October and has contributed $200 to his campaign.
Republican Lawrence McClure, Democrat Jose Vazquez and Libertarian Bryan Zemina are the other three candidates on the ballot.
Sarsour is a prominent advocate for Muslim Americans, criminal justice reform and civil rights, and is the former executive director of the Arab American Association of New York. Her public profile became greater after her participation in last January's march.
She's also raised the hackles of conservatives who have accused her of supporting terrorists and promoting anti-Semitism, largely due to her support of the boycott, divestment and sanctions (BDS) movement and her criticism of Israel. BDS is an international economic movement designed to put pressure on Israel to end the occupation of Palestinian territories.
The 27-year-old Saaldaldin served as president for Students for Justice in Palestine and led the on-campus BDS campaign in 2014.
In an interview with Florida Politics earlier this year, Saaldaldin said he has been called a terrorist and anti-Semitic because of his involvement with the BDS movement, and strongly denied those allegations.
"It's just the nature of the field of work that I'm in, and there are people who are passionate about the state of Israel, and I understand that," he said. "I'm very critical of the state of Israel, and  I believe the Palestinian people are really suffering under the occupation."
Florida is one of 23 states that has enacted legislation barring contracts with companies that participate in the BDS movement. Brevard County Republican Rep. Randy Fine and St. Petersburg state Sen. Jeff Brandes have filed bills in the Legislature that would bar cities from doing business with companies supporting the BDS movement.
Saaldaldin is the most progressive candidate in the race, supporting a $15 minimum wage, criminal justice reform and affordable housing policies.
Saaldaldin has raised $11,659 in the race, the second most in the four-man field, but is nowhere near the $147,985 that McClure has taken through Nov. 6.
Zemina raised $7,322, and Vazquez just $1,907.