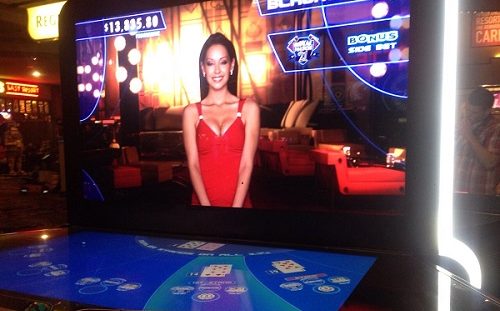 The Seminole Tribe of Florida has filed suit against 25 operators of what's called "electronic gambling parlors" in the Jacksonville area, saying they violate the Tribe's deal with the state to exclusively offer Vegas-style games.
The suit was filed in Duval County Circuit Civil court last week, records show.
The gambling parlors "infringe upon the Tribe's right to substantial exclusivity in the operation of casino-style gambling," says the complaint, filed by the Tribe's outside counsel, Barry Richard of Greenberg Traurig's Tallahassee office.
The defendants operate outlets with names like "Fun Cade," "Fun Spot," and "Big Chances Internet Café," according to the complaint. Those who could be reached Wednesday declined comment.
Richard explained that the defendants named weren't traditional "internet cafés," also known as "strip-mall casinos," which were banned by the state in 2013 after a multi-state investigation netted dozens of arrests.
"Most of these places don't even offer internet access," he said in a phone interview. "The games they offer are resident on an in-house server. We're talking (electronic) blackjack, all other kinds of games.
"It's just straight-up gambling," he added. "People are betting money to win." The Seminoles seek a court order shutting down the parlors.
Richard said the Tribe felt compelled to sue after the Department of Business and Professional Regulation, which regulates gambling, declined to police the operations because they weren't serving alcohol.
As for local law enforcement, "it's just not high on their priority list," Richard added.
"Although these complaints are outside the jurisdiction of the Department, we are always willing to provide support or assistance to law enforcement where appropriate," DBPR spokeswoman Suellen Wilkins said in an email.
Richard said the electronic gambling parlors—or EGPs—are "all over the state," but most are concentrated in the Jacksonville area. The Tribe hired a gaming expert to go undercover and patronize the parlors, resulting in the suit.
Northeast Florida also is home of the "pre-reveal" games, slot machine-style entertainment devices, most often placed in bars. A Tallahassee judge's ruling that they're illegal slots is under appeal.
The Tribe zealously guards its exclusive right to offer Vegas-style gambling in Florida, including blackjack. An agreement known as the Seminole Compact generates over $200 million a year in gaming revenue share for state coffers and likely billions for the Tribe.
And Jim Shore, the Tribe's top in-house lawyer, recently warned lawmakers that legislation explicitly authorizing fantasy sports play also would violate the Compact. Break that deal, the Tribe has said, and it's entitled to pay the state not one more dime.