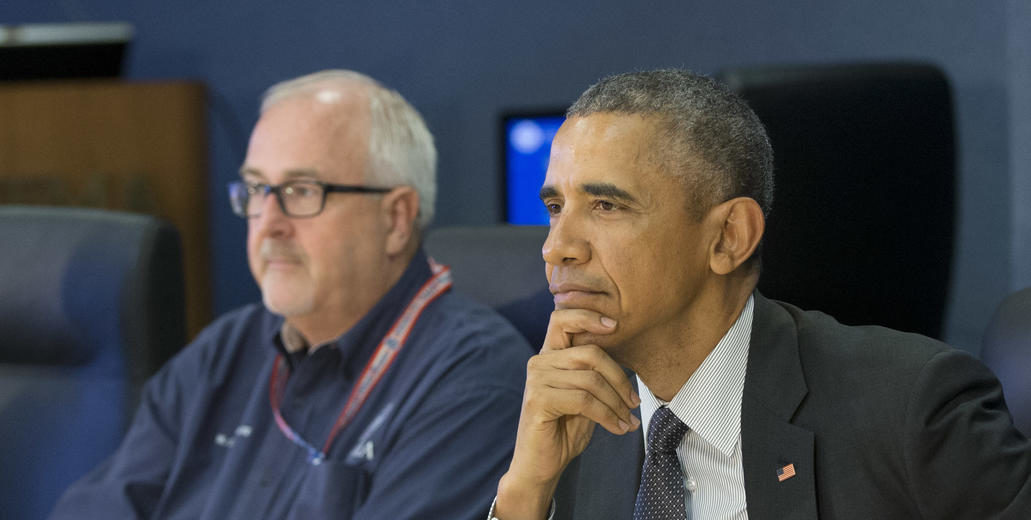 Get ready, Florida. Devastating storms like Hurricanes Harvey, Irma and Maria are the new normal.
At least that's what Craig Fugate, who led FEMA under President Barack Obama, and other partners in a campaign are saying to raise awareness and involvement in a new age of hurricane safety.
"Irma made landfall as a Category 4 hurricane and was part of the record-breaking 2017 season," Fugate told reporters Thursday. "It should serve as a wake-up call for all of our residents."
Fugate said the storms are the state's "new normal."
The campaign, Get Ready, Florida, was launched by the National Hurricane Survival Initiative to, according to its website, "encourage residents to take steps to be storm-safe and hurricane-ready."
The group said it launched the campaign in response to a survey it commissioned that found 51 percent of Floridians surveyed were "caught unprepared in at least one way leading up to Hurricane Irma."
There were 500 respondents in the survey. Roughly one in five cited a lack of window protections, batteries or backup power, and gasoline. Fifteen-percent said they didn't have an evacuation plan or a spare water supply.
The survey also found that just 42 percent believed they know the amount of their hurricane deductible.
The survey, fielded Dec. 5-10, has a margin of error of +/- 4.2%.
The campaign's website contains resources for Florida residents and it plans to broadcast a 30-minute television special early next year.
Before his national post, Fugate served as the director of the Florida Emergency Management Division, serving under then-Gov. Jeb Bush during the 2004 and 2005 Atlantic hurricane season, which is remembered as particularly devastating years for the state.
Bush told the Tampa Bay Times earlier this year that Fugate "is the best emergency manager in the country."
When asked about why he thinks the increased severity of storms is the new normal, Fugate pointed to the Hurricanes Harvey, Irma and Maria from this year, emphasizing the rainfall in Harvey.
"If you look at three record-breaking storms in one year – that is troubling," Fugate said. "If you look at Harvey's rainfall, there are a lot of people now coming back and starting to look at how climate is affecting rainfall."
It was widely reported Wednesday that the Lawrence Berkeley National laboratory and World Weather Attribution both found Harvey's rainfall was linked to a warming globe.
Joining Fugate Thursday were a group of professionals whose work often intersects with hurricanes. Among them: David Kelly with Ygrene, Andres Vargas and Tat Granata of Florida Home Improvement Associates, Rod Miller with Custom Window Systems, John Novaria with StormPeace, Melissa Burt DeVriese and Locke Burt with Security First Insurance, Guy McClurkan with the FAIR Foundation and Erik Salna with Florida International University's hurricane research program.
Fugate resigned from his administrator post in January, and was briefly succeeded by Bob Fenton, an interim administrator who was ultimately replaced by Brock Long.