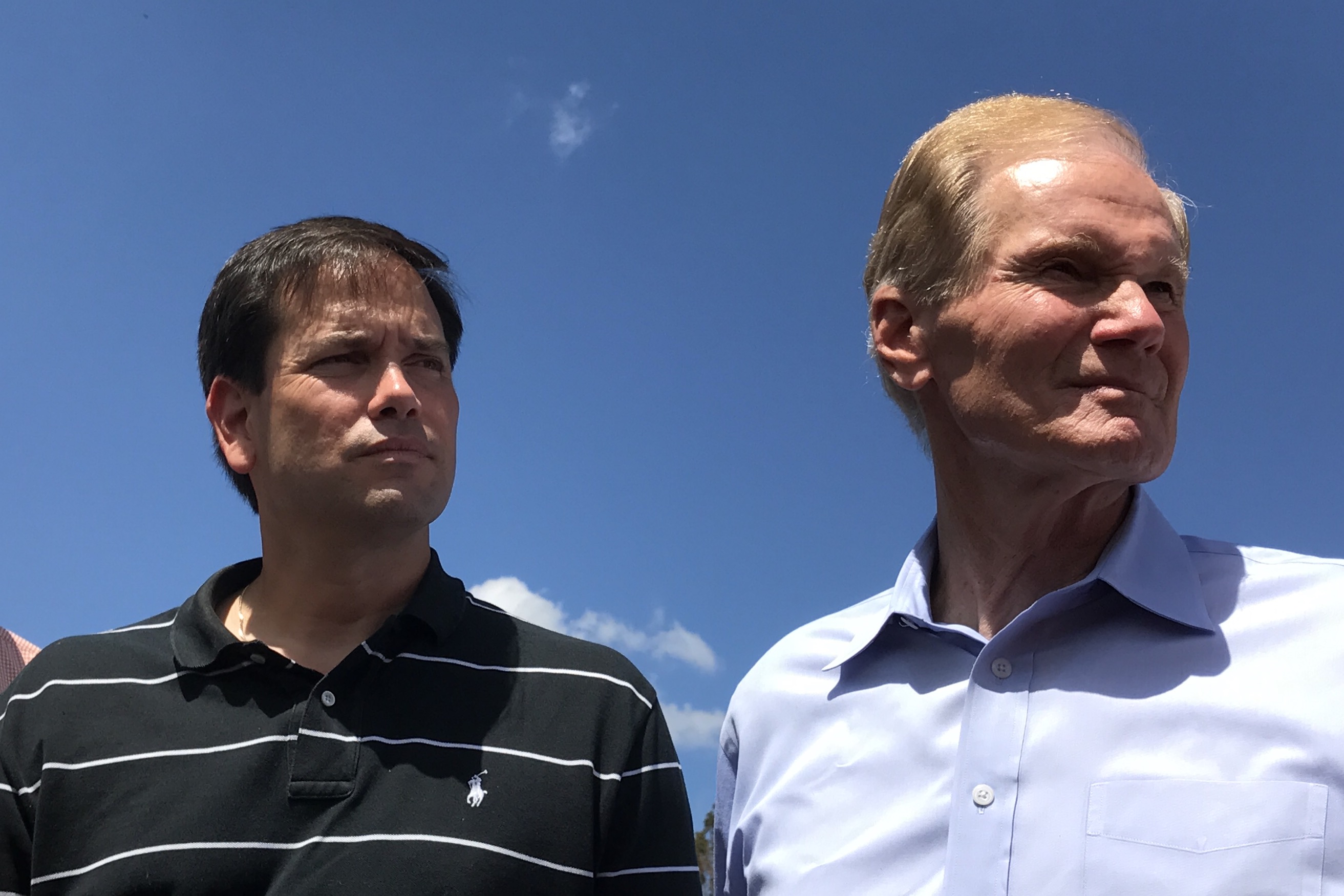 Florida's U.S. Senators, Bill Nelson and Marco Rubio, teamed up on a bill Thursday that could ensure that Florida and other hurricane-hit areas get their fair share from the federal government by cleaning up a process that Rubio describes as "unsynchronized and burdensome."
The Disaster Assistance Simplification Act, also sponsored by Republican Sen. John Cornyn of Texas, would stop the federal Department of Housing and Urban Development from penalizing natural disaster victims who ultimately decline Small Business Administration (SBA) disaster loans..
Those who apply for but decline SBA disaster loans — as part of a consideration of recovery options — are penalized when applying for Community Development Block Grant disaster grants; each dollar awarded as a loan is zeroed-out of potential CDBG grants.
"The current disaster assistance process is unsynchronized and burdensome for victims of natural disasters. By penalizing victims who don't take assistance, "Rubio said, "our laws discourage victims from applying for SBA disaster loans."
Rubio added that "removing bureaucratic hurdles is imperative to ensuring that no victim is penalized for weighing their hurricane recovery option."
"When people are struggling to recover in the wake of a massive storm, time is of the essence," said Nelson. "This bill will make it easier for people to get the help they need, when they need it – without having to worry about government red tape."
Other sponsors of the bill include two more Senators from storm-ravaged states: Ted Cruz from Texas and John Kennedy from Louisiana.