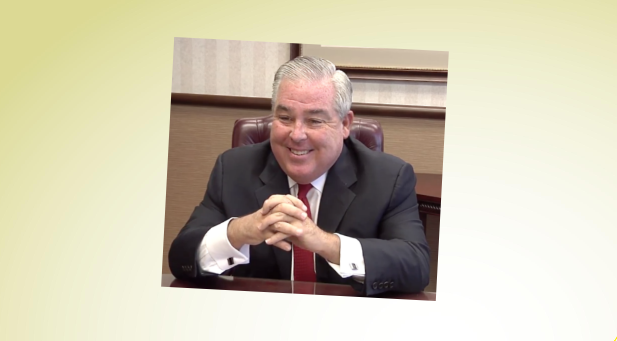 A Tallahassee judge will hear argument on whether to throw out Orlando attorney John Morgan's lawsuit over the ban on smoking medical marijuana.
Circuit Judge Karen Gievers scheduled a Jan. 25 hearing on the state's motion to dismiss, court records show.
The suit originally was filed in July by People United for Medical Marijuana, the political committee behind the constitutional amendment on medicinal cannabis approved last year.
Morgan, of Morgan & Morgan law firm fame, bankrolled the amendment that was OK'd by a whopping 71 percent of voters. The suit seeks a declaratory judgment that the smoking ban runs counter to the amendment's language.
Lawmakers have since approved and Gov. Rick Scott signed into law an implementing bill (SB 8-A) for the amendment that does not allow medicinal marijuana to be smoked.
House Republican Leader Ray Rodrigues, who sponsored the implementing bill, has said "we don't believe you smoke medicine." Edibles and "vaping"—heating cannabis and inhaling the steam—are permitted.
Deputy Solicitor General Denise Harle argues that "the plain language of the Amendment refutes" Morgan's case.
The plaintiffs, who include patients qualified to use medicinal cannabis, "do not even try to claim that the constitutional text … actually states that smoking must be permitted."
Indeed, when Morgan spoke to reporters this summer after filing suit in Tallahassee, he said he included the language in an "intent statement," but not in the text of the amendment.
The amendment says "(n)othing in this section shall require any accommodation of any on-site medical use of marijuana in any correctional institution or detention facility or place of education or employment, or of smoking medical marijuana in any public place."
Morgan analogized the situation to a pool sign that says, "No swimming without lifeguard on duty." It's implied that when there's a lifeguard around, swimming is allowed, he said.
When asked why he didn't make it crystal clear, Morgan said the amendment "speaks for itself. Now, if you can't figure it out, I can't help that."
Jon Mills, retired dean of the University of Florida law school and a former state House Speaker (1986-88), is Morgan's lead counsel on the action.
Mills responded to Harle that the amendment itself "places no limitation on the use of marijuana in a form for smoking," calling the ban a "direct irreconcilable conflict."
Saying that the amendment doesn't overtly address smoking "misses the point," he added: Banning it "takes discretion out of the hands of patients and physicians."