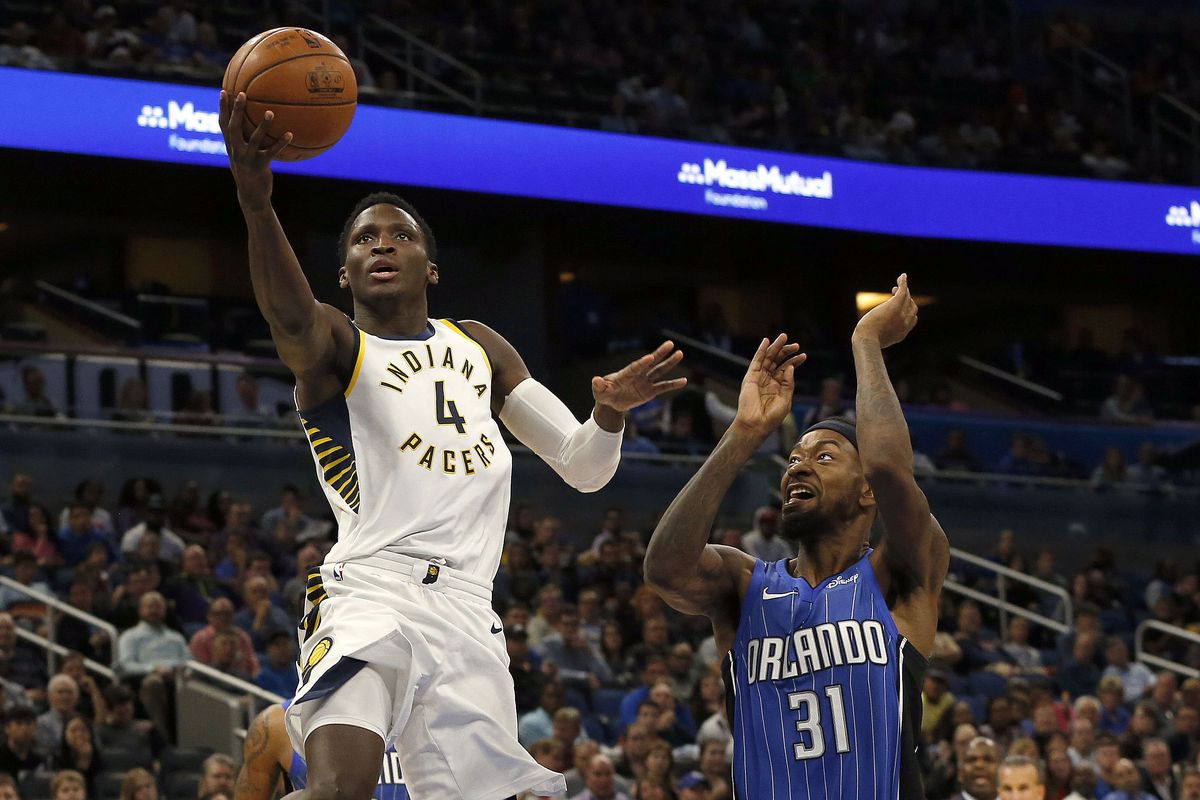 The NBA season is a long grind. From October to April teams practice, travel, study and then play 82 games during that span.
Yes, they are paid well, but a job is a job.
Another kind of job is that of an NBA team's President of Basketball Operations and the General Manager. For the Orlando Magic, those slots are currently held by Jeff Weltman and John Hammond, respectively.
Both are relative newcomers, joining the team during the summer months. With limited time and available salary cap space, they made some well-received moves by drafting Jonathan Isaac with the sixth pick and picking up free agents like Jonathan Simmons, Marreese Speights, Shelvin Mack and Arron Afflalo.
The pundits predicted Orlando would win somewhere between 34 to 42 games with a slight possibility of qualifying for the playoffs. Depending on their ability to avoid long-term injuries to key players, the playoffs were a worthwhile goal.
Coach Frank Vogel has been around precisely one year longer than Weltman and Hammond. In his first year Vogel endured the roster mistakes of the previous front office regime last season.
He publicly longed to have a roster that was mobile and could depend on the three-point shot more, instead of a plodding, half-court offense. The Orlando front office did what they could to accommodate.
Over the first 12 games, things were working as well, or better, than even Vogel could have imagined. The Magic were 8-4 that included big wins over San Antonio at home and a drubbing of Cleveland on the road.
Then, familiar scenes from last year returned.
While injuries have played a role in the current stretch of 14 losses in 17 games, familiar problems have returned as well. The biggest problem is effort, especially on defense.
Among the starters, only Simmons and Nikola Vucevic have played in every game. At one point, both point guards, Elfrid Payton and D.J. Augustin were out while Isaac has played in fewer than half the team's games. Terrance Ross has missed 7 games.
Any game Aaron Gordon misses minimizes the Magic's chances. He, along with Isaac, has resumed practicing and should return soon.
But so many times last year we heard the refrain "we are disappointed by our effort" following a blowout loss. Sadly, those quotes are back.
After Wednesday's 106-95 home loss to the Los Angeles Clippers, where both teams played shorthanded, Vucevic described what was obvious.
"We didn't play with enough energy throughout the game," he said afterward. "We started off pretty well, then we just didn't play with enough energy."
We heard the same last month after an inexplicable 40-point home loss to the Utah Jazz.
One of two things is likely to happen. Either Weltman and Hammond try to tinker with the roster and find more guys who will give the proper effort, or Vogel's job is in jeopardy at season's end, if not before.
Injuries are not the coach's fault, but on too many occasions the players are not responding to him. While at Indiana, Vogel had his players playing with enough effort, especially on defense, to reach the Eastern Conference Finals in back-to-back seasons.
He is getting nowhere near the effort to even become a .500 team. As they get healthier, the Magic can give their fans' their money's worth by playing their hardest, starting with tonight's game against Portland at the Amway Center.
For what professional basketball players are paid, that's all fans can ask.