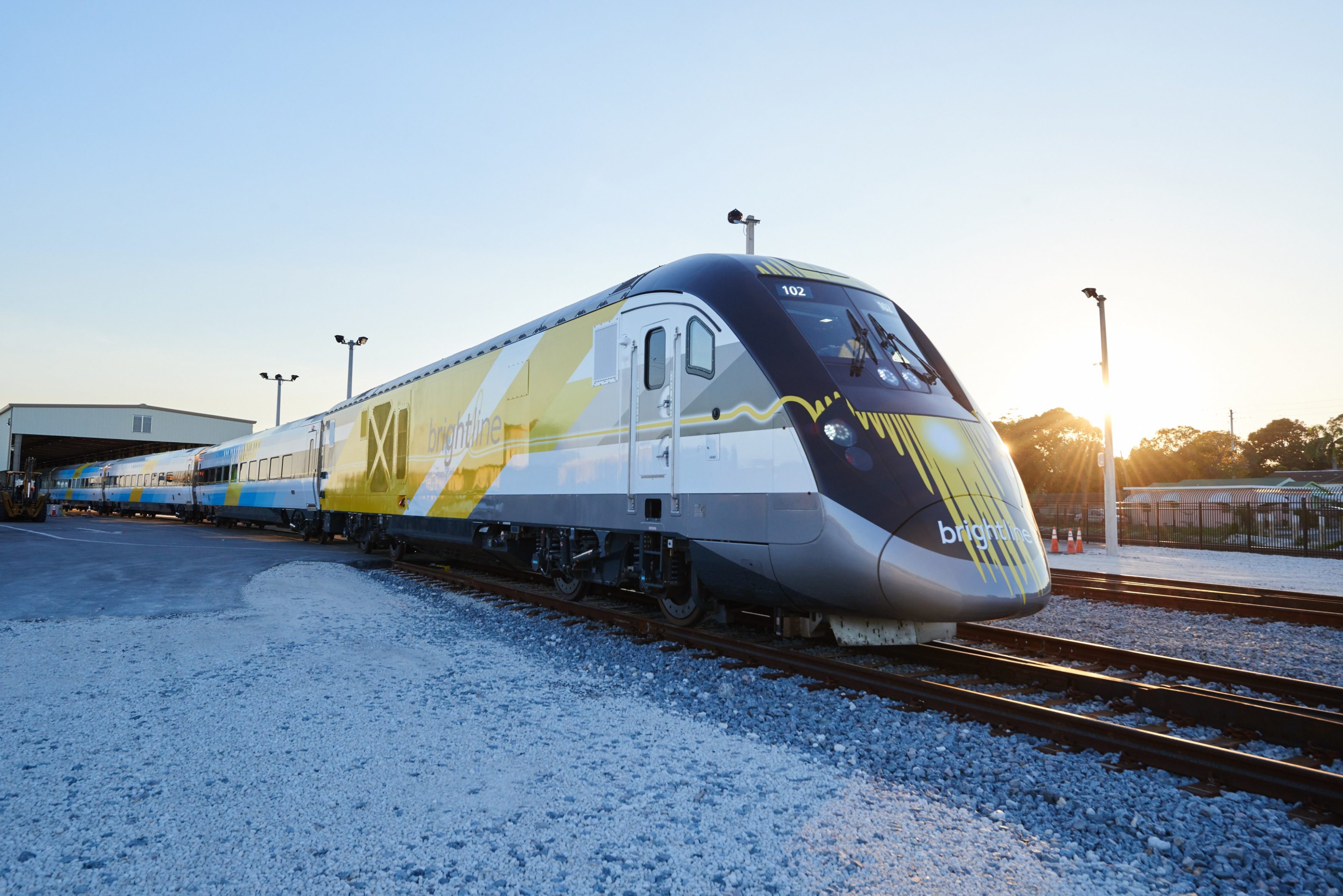 All Aboard Florida canceled an emergency meeting of the Florida Development Finance Corporation set for Monday to consider backing $1.1 billion in private activity bonds for the private, high-speed passenger Brightline railroad's South Florida to Orlando phase of construction.
The company said it requested the cancellation due to the House and Senate agreeing to a tax reform bill that preserves private activity bonds.
However, this is the same meeting that attorneys for opponents of the train charged could be a violation of Florida's open meetings laws, in a letter last week urging for postponement.
"This was nothing more than a fabricated emergency, once again demonstrating AAF's desperate reliance on taxpayer subsidies to fund its ill-conceived project," Steve Ryan, attorney for Citizens Against Rail Expansion in Florida, declared in a statement.
The Brightline train won federal approval Friday for the environmental impact of its planned phase between West Palm Beach and the Orlando International Airport, and the company said it would begin final design for the track improvements needed to build out that line.

All Aboard Florida already has nearly completed construction of track upgrades for the Brightline trains to connect West Palm Beach, Fort Lauderdale, and Miami.
Service on that phase would begin in early 2018, company officials said.