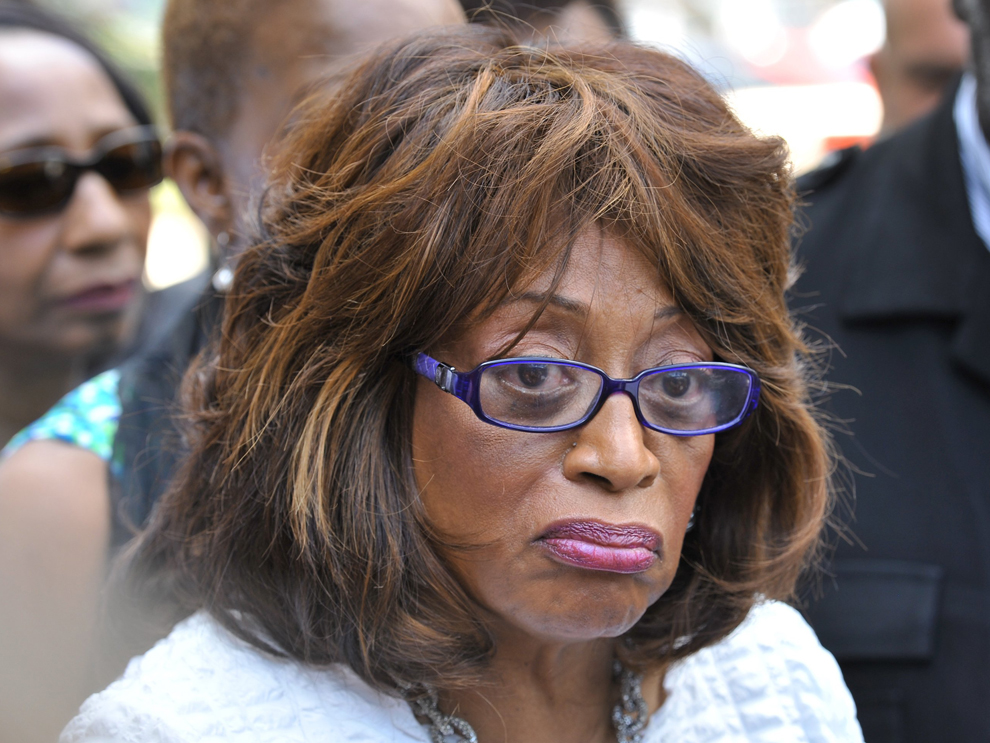 Corrine Brown had some of the most prominent people in the country writing on her behalf pre-sentencing, amidst dozens of letters of support asking for leniency.
As well, prominent locals — including a former Jacksonville mayor, a sitting city councilwoman, and a prominent state senator — likewise appealed for a light sentence for Brown.
The letters, just released by Judge Timothy Corrigan on Monday, speak to a legacy that went far beyond the One Door for Education case.
Many of Brown's supporters were Congressional Black Caucus colleagues. All urged a leniency that didn't come to pass.
Rep. Alcee Hastings, a Democrat from South Florida, spoke of a friendship going back to 1969 with Brown.
"Corrine has already lost just about everything by being convicted," Hastings wrote, asking for a "second chance" for his former Congressional colleague.
Rep. Marcia Fudge, an Ohio Democrat, noted that at "some point in every life we all wish we had a do-over," before asking Corrigan to show Brown a "small portion of the kindness, love, and caring" she has shown others.
Rep. Gregory Meeks, a New York Democrat, noted Brown's "deep connection to her constituents … service for the most vulnerable members" of her district.
Rep. Bennie Thompson, a Democrat from Mississippi, lauded Brown's "tireless work ethic, impeccable fortitude, and laudable achievements" as a "change agent for good who has earned the love and adoration of those she has served."
Rep. Barbara Lee, a California Democrat, wrote of Brown's "long track record for standing for our nation's most vulnerable communities," citing her work after Hurricane Katrina.
Rep. Sheila Jackson Lee, a Texas Democrat, called Brown a "practical legislator who always wanted to fight for those with real needs … a colleague, a friend, a spiritual person" with "much more to contribute to our great country and the world."
Rep. Eddie Bernice Johnson, another Texas Democrat, lauded Brown's "unbridled compassion" and asked Corrigan to take into account the "anguish" she experienced, to "judge her by the sum of her life, and not just by the mistakes that she made."
Rep. James Clyburn, a South Carolina Democrat, acknowledged that "lines were crossed" by Brown; however, "there was no malice or forethought on her part."
Rep. G.K. Butterfield, a North Carolina Democrat, called Brown a "friend, confidant, and mentor" who "cares deeply for those who have not benefited from the American dream."
Rep. Karen Bass, a California Democrat, noted that Brown is at the "twilight of her life and career" and — through community service — had an "opportunity to give back to her community and communities in need."
Illinois Democrat Rep. Robin Kelly lauded Brown as a "mentor … a passionate advocate for her constituents."
Former Congressman Greg Laughlin, a Texas Republican, described Brown as "a friend … always honest and true to her word … worthy of a sentence of probation and community service."
Former Congresswoman Carolyn Kilpatrick, a Michigan Democrat, likewise urged leniency, saying "the loss of her leadership would be catastrophic for her community."
Former Rep. Karen Thurman, who served with Brown both in Tallahassee and Washington, lauded Brown's "compassion and tenacity … decades of distinguished service."
Former state Rep. Cynthia Moore Chestnut said Brown taught her "the true meaning of constituent service."
State Sen. Audrey Gibson went farther.
"CB has stood up against injustice, fought for civil and voting rights, fought against injustice, helped fund housing developments…"
Gibson added that Brown was "genuinely interested in raising the collective voices of others and attending to their needs."
Former Jacksonville Mayor Alvin Brown — who showed up for the sentencing hearing and proclamation — wrote about Corrine Brown being "hardworking and focused with laser-like commitment" to the "people of Jacksonville and her district."
Jacksonville City Councilwoman Joyce Morgan lauded Brown as a political mentor, noting that Brown was the Godmother of her three children.
Brown's own mother — 89 years old — may have written the most meaningful letter.
"She fusses at me when I don't take my medicine and when I eat the wrong thing," Mrs. Delia Covington wrote. "She makes sure I have my medicine and I have food in my house."
Brown's daughter, Shantrel Brown, described that situation further, noting that her grandmother has "dementia and has to use a wheelchair," and that Corrine Brown is her "primary caregiver."
"My mother has endured a lot over these last 22 months. However, she continues to persevere," Shantrel wrote.
"I need her. Our family needs her. Our community needs her," Shantrel added.
In the end, it was all for naught.
Corrine Brown faces a five-year stretch in federal prison.