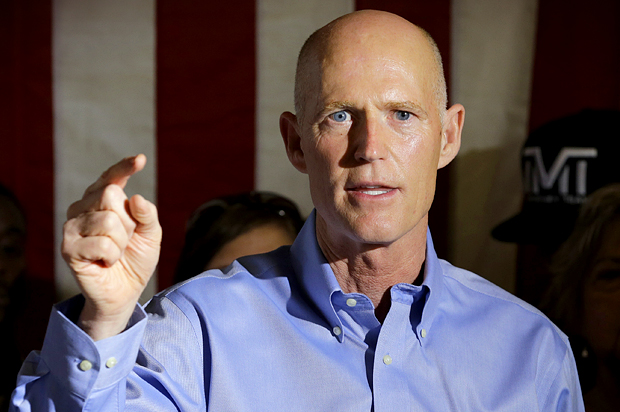 Gov. Rick Scott is taking a trip to Tennessee next month, but unlike most of his out-of-state jaunts he's not looking to lure any jobs away from the Volunteer State.
An invitation to a fundraiser benefitting Diane Black, a Republican running for Tennessee governor, lists Scott as the event's headliner.
Attendees will need to fork over $1,000 to Black's campaign to get in the door. The event is set for Jan. 11, just two days after Florida lawmakers are set to convene in Tallahassee for the start of the 2018 Legislative Session.
Scott isn't the only Florida governor playing a role in the Tennessee race, either.
Back in October, former Gov. Jeb Bush was the guest of honor at a Nashville fundraiser for businessman Randy Boyd, the other major Republican running to replace exiting Tennessee Gov. Bill Haslam.
Bush's appearance led the Black campaign to label Boyd as a "moderate Republican" and sling a few arrows at the pair over Bush's stances during his 2016 presidential campaign, namely Bush's assertion that immigrants come to the U.S. out of "an act of love."
Black has also seized on Bush's and Boyd's shared dislike of President Donald Trump, whom Bush has called the "Chaos President." Scott, conversely, has a fairly amiable relationship with Trump and was briefly considered as a potential running mate.
"Jeb Bush and Randy Boyd are a match made in establishment heaven. Their pro-illegal immigration, pro-big government, anti-Trump positions are more suited to the Democratic primary than the Republican primary," said Chris Hartline, a spokesman for Black's campaign.