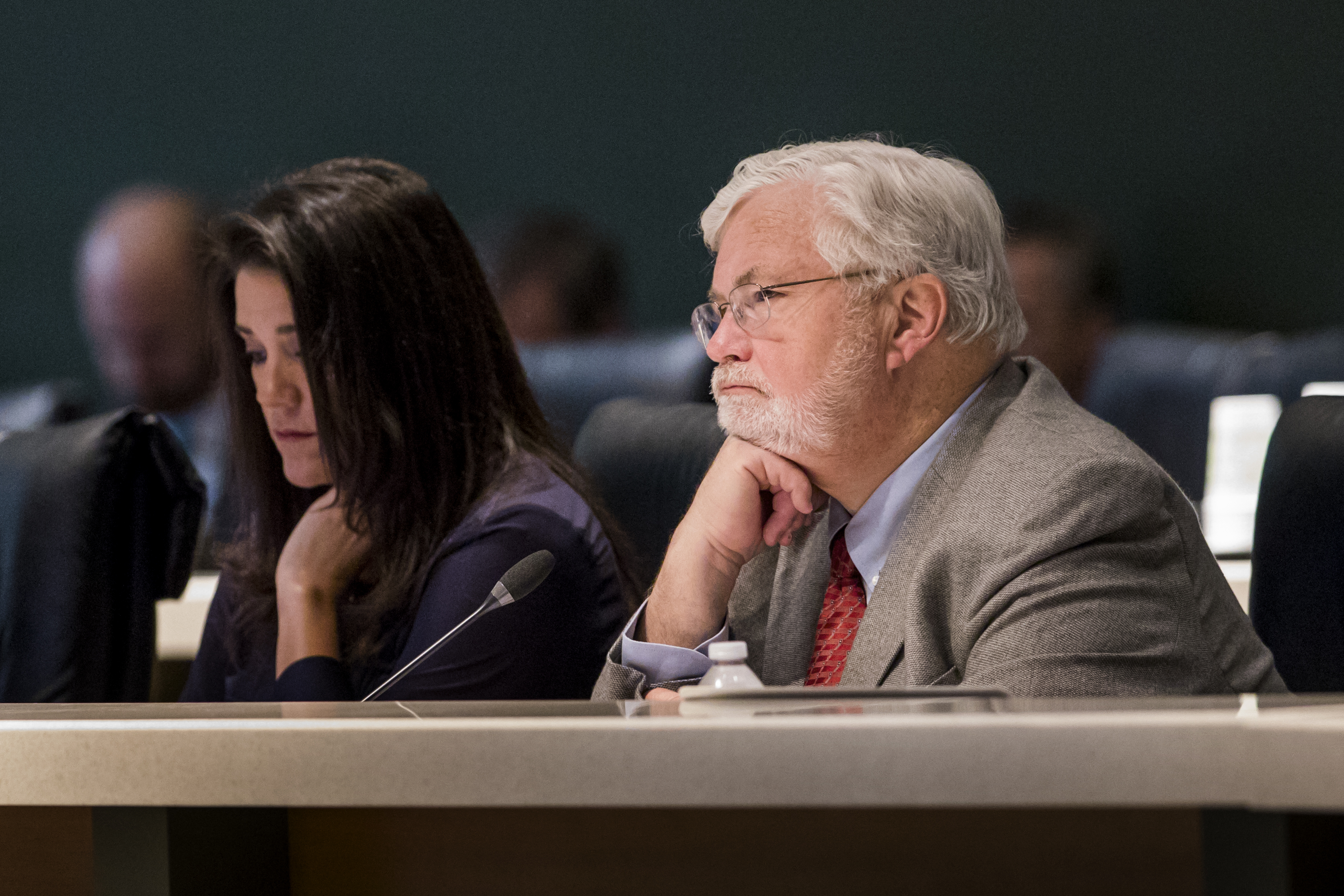 With Republican agriculture commissioner candidate and state Sen. Denise Grimsley's decision Wednesday to give to charity the money her political committees received from Jack Latvala, numerous others may also be pondering what to do with the millions of dollars he has donated from his committees.
Latvala, who resigned Wednesday afternoon after damning reports emerged from investigations of sexual harassment allegations against him, has overseen some of the more powerful and generous political committees in Florida Republican politics, making almost $2 million in political donations to his colleagues, his party and other political organizations in the past three years.
Latvala continues to deny any wrongdoing, instead he said perhaps he did not keep up "with political correctness."
Shortly after his resignation from the Senate, Grimsley swiftly announced she was donating $72,000 [originally announced as $62,000, then updated] that she had received from Latvala's political committees to the Florida Coalition Against Domestic Violence, the first publicly-announced renunciation of the former Florida Senate Appropriations Committee chairman's political donations.
Latvala's primary political committee, Florida Leadership Committee, has contributed about $1.9 million to other campaigns and political organizations in the past three years, including $400,000 to the Florida Republican Senatorial Campaign Committee, and $161,500 to Citizens Alliance for Florida's Economy.
In the latest campaign finance disclosures, Florida Leadership Committee reported having nearly $4 million left unspent. Two other committees reportedly under his control, Sawgrass PAC  and Twenty-First Century Florida Committee, each had less than $10,000 left. The future distribution of that money also is uncertain.
The money poured into those committees in checks of $25,000, $50,000 and $100,000 over the years from business groups such as Associated Industries of Florida's The Voice of Florida Business PAC, the Florida Retail Federation's FRF Political Committee and the Florida Chamber of Commerce's Florida Jobs PAC; labor unions including the American Federation of State, County and Municipal Employees; wealthy Republican backers such as Miguel Fernandez of Coral Gables, Paul T. Jones II of Connecticut, and Bill Edwards of Treasure Island, and other interests such as health care, sugar, tobacco, dog racing, horse racing, and optometrists.
The outpouring of money from those committees to other political committees and candidates slowed dramatically in the past year as Latvala began positioning himself for a run for governor, a campaign he officially opened in August.
Presumably, the money donated prior to the 2016 election was spent on the 2016 election.
Since Dec. 1, 2016, Florida Leadership Committee has donated about $300,000 to political committees and candidates other than Latvala himself or his other committees. That has included $170,000 to the Republican Party of Florida, shortly after Latvala pledged financial support to it at the fall quarterly meeting when he announced his candidacy for governor.
The committee also donated $50,000 to Grimsley's Saving Florida's Heartland Committee; $45,000 to Seamless Florida, the committee supporting Rick Baker's failed run for St. Petersburg mayor this fall; and $5,000 to the Committee for Justice, Transportation and Business.
Donations ranging from $300 to $3,000 were made to county Republican executive committees in Flagler, Walton, Seminole, Pinellas, and Okaloosa counties, and to the Florida Federation of College Republicans. Individual donations of $1,000 to $3,000 were made to 19 different Republicans running for Florida Senate or House seats in 2018.
The other two committees Latvala controlled have been far less active, but still have made spot contributions. Twenty-First Century Florida has made $23,480 in contributions over the past three years, with $16,000 of that coming in the past year. That included $10,000 to Saving Florida's Heartland, and $4,000 to individual candidates' campaigns. Sawgrass Political Action Committee has made $46,000 in donations in the past three years, but only $4,000 in the past year, all to individual candidates.