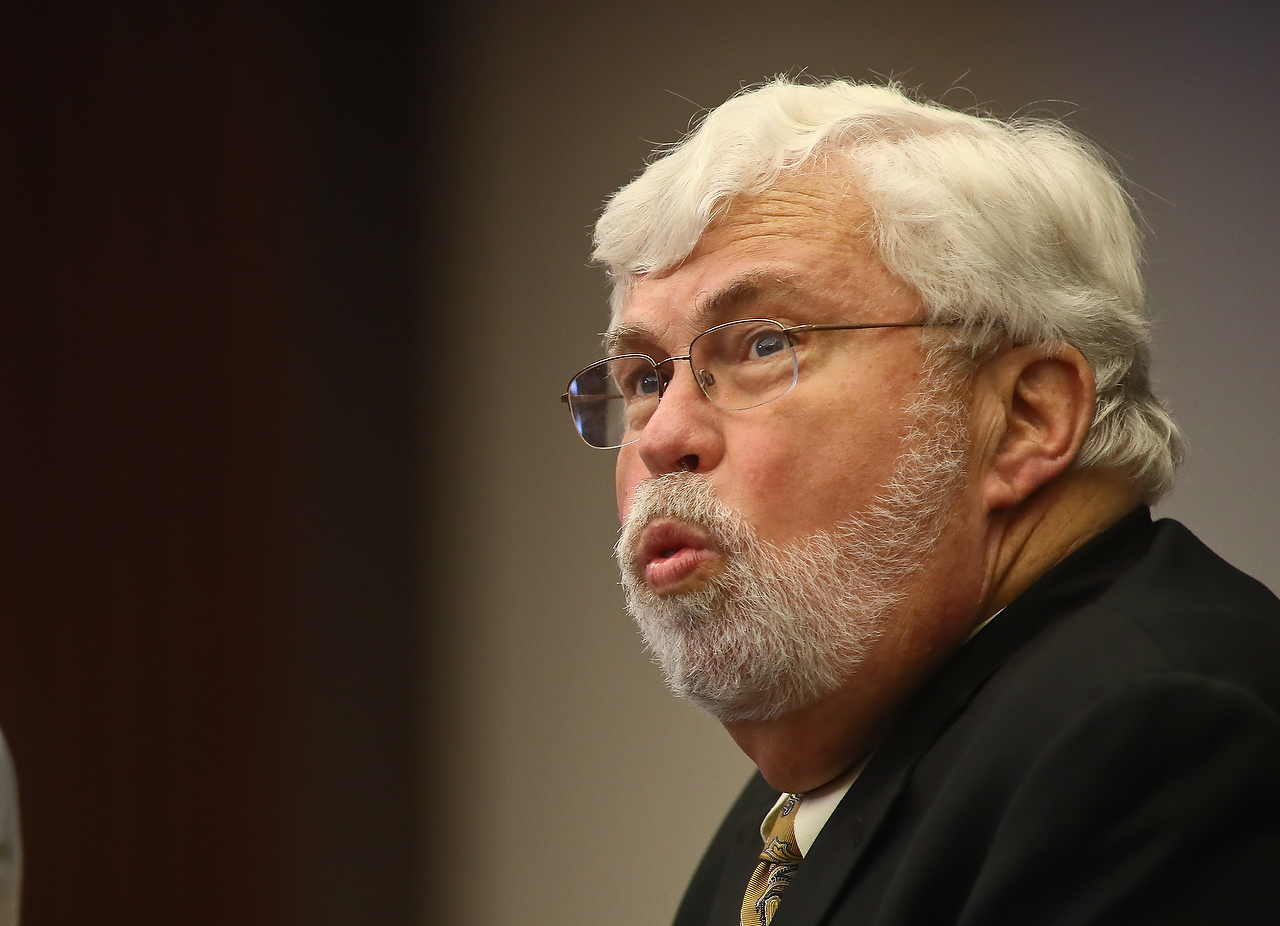 Donors are demanding their money back from former state Senator (and still current candidate for Governor) Jack Latvala. However, the Fraternal Order of Police still stands by its endorsement of the Pinellas senator whose sexual harassment and intimidation became national news.
And the next time the police union may review the decision will be in February — weeks after even the senator's most diehard defenders have since moved on.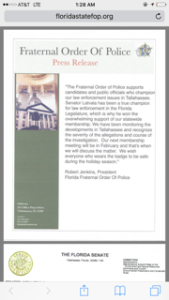 FOP President Robert Jenkins, who was a fixture at Latvala campaign stops even before the 22,000 member union endorsed Latvala in October, explained the mechanics of the decision in a one paragraph statement.
The union, wrote Jenkins, backs "candidates and public officials who champion our law enforcement issues in Tallahassee."
Latvala, a "true champion" of such issues, won the "overwhelming support" of members.
Though the union acknowledges the "severity of the allegations and the course of the investigation" — one that very likely could involve members of the very same union that still endorses Latvala, if a criminal investigation is pursued as the Special Master's report recommended — the cops will wait to "discuss the matter" until the next membership meeting in February.
Latvala resigned this week in light of two devastating independent reports on his sexual harassment and abuse of power that found multiple witnesses and victims coming forth to tell a sordid story of a man who scouted and exploited women in the legislative process, including lobbyists and legislative staffers.
Latvala has often carried the water for law enforcement priorities.
"Law enforcement officers know better than most what our efforts in the Senate did to help reduce crime in Florida. I helped enact the 85% rule which requires persons convicted of crimes to serve 85% of their sentences, 10-20-Life legislation which stiffened the penalties for those convicted of using a firearm in the commission of a crime, and 'Three Strikes' legislation that keeps career criminals behind bars," Latvala said in 2014.
The senator has routinely advanced pro-law enforcement measures, such as leading the charge for pay raises and fighting against the dilution of defined benefit pensions.
However, he won't be in the Senate to carry the police union's issues anymore; and it's hard to imagine that his campaign for Governor can even function at this point, when Latvala has become the poster boy for abuses of institutionalized power and exploitation of females in The Process.
Despite this, the FOP did not see fit to walk back its endorsement of Latvala.