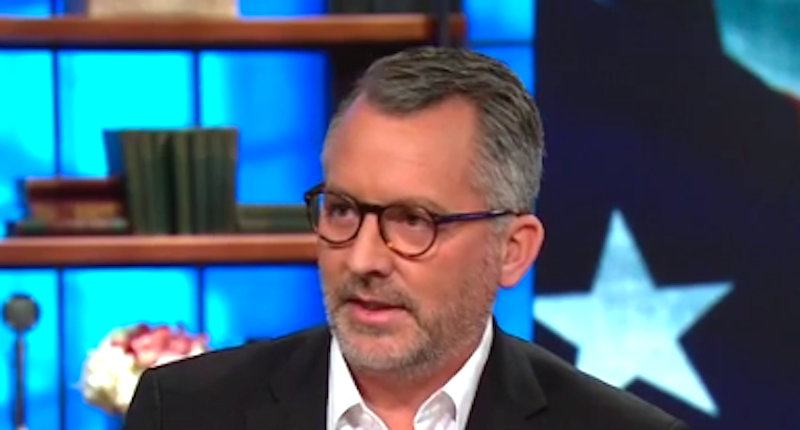 David Jolly says that if the physical boundaries in Florida's 13th Congressional District in Pinellas County were the same as they were when he won the seat twice back in 2014, he'd already be running against Charlie Crist this November.
The reality is that it's the same Democratic-leaning seat that he ended up losing to Crist in 2016 by a 52 percent-48 percent margin.
That fact, as well as what he predicts could be a Democratic tsunami at the polls this fall, has effectively quelled his entry into the contest, though he insists he hasn't completely closed the door on running for political office later this year.
"I am still considering being on the ballot for Congress, and having conversations about some statewide possibilities that we might confront by filing deadline," the Indian Shores Republican said this week.
A frequent political analyst on cable news, Jolly says that before he were to commit himself to a campaign, he needs to ask and answer the question that he says every Republican should be asking in 2018: Is this a year to be a Republican on the ballot?
"The energy on the left is massive," he says, pointing specifically to the results in Virginia's state legislature last November as an indicator of the pent-up momentum among Democrats nationally.
In that election, Democrats flipped 16 Republicans seats in the Virginia House of Delegates, nearly seizing control of that chamber (Republicans maintained control this week only after their candidate's name was picked out of a bowl to break a tie with a Democrat). The last time Democrats had taken more than five seats in that body was in 1975, a year after Richard Nixon resigned from office because of the Watergate scandal.
Virginia's house races shows that the amount of energy on the left "is remarkable," Jolly says.
"People on the left cannot wait to get to November," he adds. "I don't think the right has that enthusiasm."
Congressional District 13 was one of eight congressional districts that the Florida Supreme Court ruled in 2015 needed to be redrawn by the Legislature to comply with the Fair Districts constitutional amendment, passed in 2010, that prohibited lawmakers from intentionally drawing districts that favored incumbents or political parties.
That resulted in CD 13 moving from being a rare swing district with a slight GOP advantage to becoming a large Democratic-leaning seat.
That initially led Jolly to opt out of a run for re-election to instead run for what was an open U.S. Senate seat. That changed once incumbent Marco Rubio decided to run again for the seat, compelling Jolly to attempt to win the seat that he originally said after redistricting was one that no Republican could possibly win.
The Cook Political Report last month listed the CD-13 set as as being "likely Democratic" in 2018.