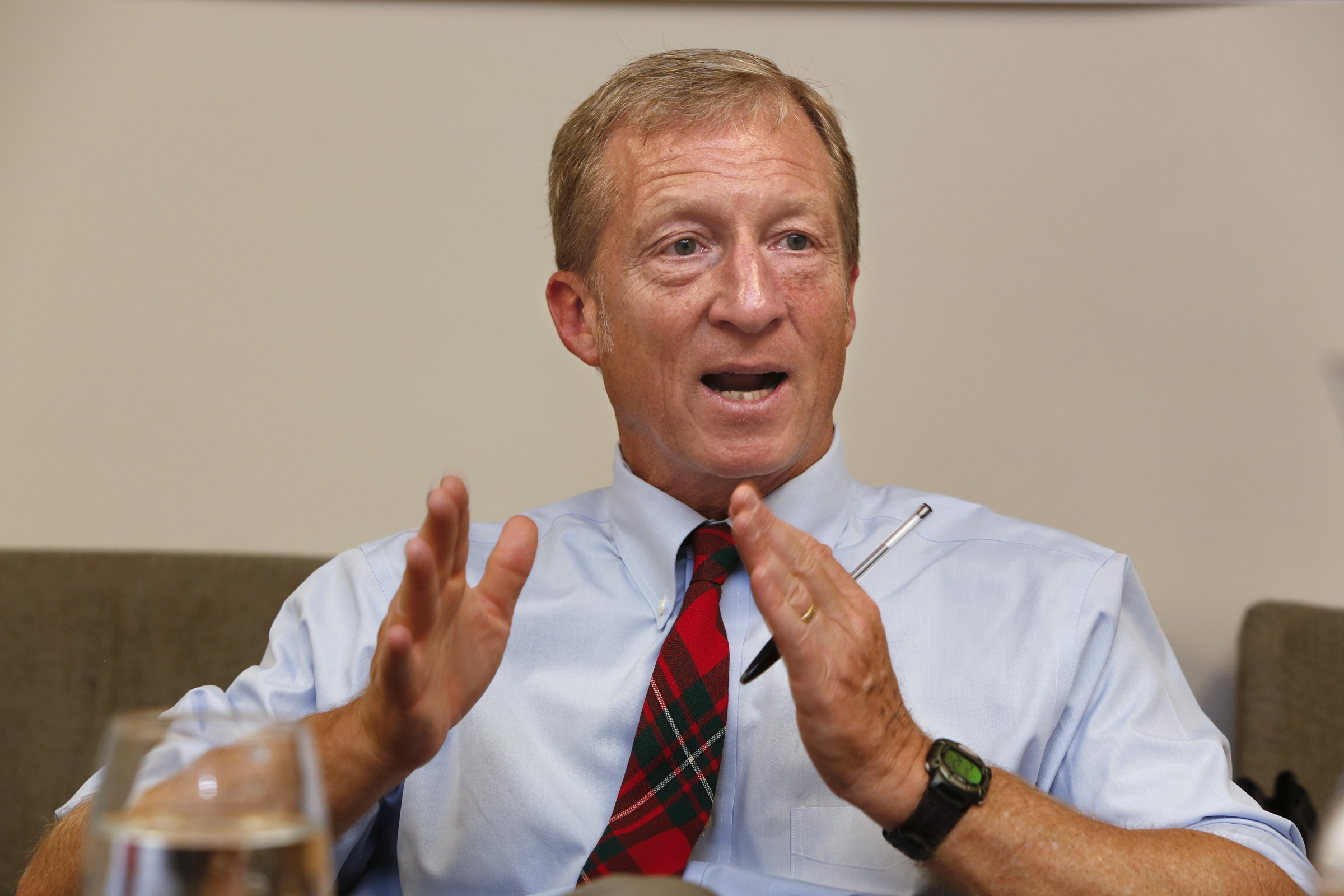 Billionaire philanthropist Tom Steyer is nothing if not ambitious.
Steyer, a Democratic mega-donor and environmental activist, announced Monday the launch of the most extensive youth-organizing program in American history, with a commitment to spend $30 million in at least ten states, including Florida, this fall ahead of the 2018 midterm elections.
"Today, we're putting Donald Trump and the entire GOP on notice. Young voters are energized like never before, and have the power to make the difference in 2018," said Steyer, the president of the group NextGen America. "NextGen America is going to do all that we can to elect a Congress that represents us all — and send failed leaders like Paul Ryan, Darrell Issa, and Barbara Comstock back home."
Steyer announced the plan at a news conference in Washington D.C., adding that he would not be a candidate for political office in 2018. A resident of the San Francisco Bay Area, there had been speculation that he was considering a challenge to Dianne Feinstein for the U.S. Senate in California this year.
Considered a hugely successful hedge fund manager when he retired in 2012, the billionaire Democratic activist has since spent hundreds of millions of dollars in support of Democrats and against Republican candidates in every election since 2014.
In that year alone, Steyer spent tens of millions of dollars in attack ads against governors and lawmakers who didn't believe in climate change, including a  reported $20 million against Florida Gov. Rick Scott in his ultimately successful bid for re-election.
Most recently, Steyer has blanketed the television airwaves with his "Need to Impeach" ad campaign calling on Congress to impeach Trump. He's spent more than $20 million in that effort.
Representatives of NextGen Rising, the Steyer-funded group created to get more millennial voters to the polls in 2017, said Monday they intend to contact over half a million young voters before this fall's midterm elections; register more than 250,000 young voters through face to face conversations, online and through the mail; develop and train at least 2,000 volunteer leaders on campuses and in communities, and hire at least 200 full-time organizing staff and train 500 student fellows on more than 300 colleges.
An official with the Florida chapter of NextGen Rising says that there are currently six full-time staffers working in the Sunshine State, and 51 student fellows.