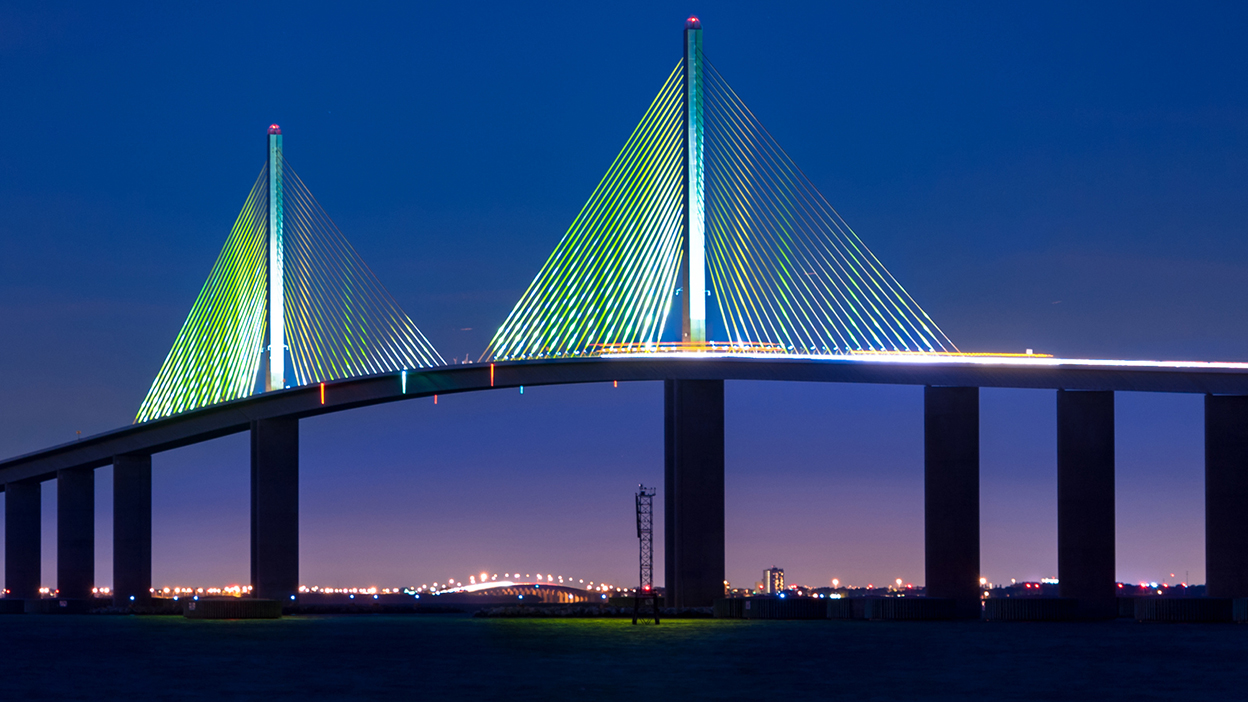 — Optimistic Floridians show love for Bob Buckhorn —
Floridians, feeling good for the future, are also showing love for Buckhorn, naming him second most popular Democrat in the state, according to a new survey from the Florida Chamber Political Institute.
In the first statewide poll of the New Year, conducted Jan. 2-5, Voter Opinions asked 600 likely and newly registered voters their opinions on a variety of topics — including the overall direction of the state and the 2018 Governor's race.
Tampa's Democratic mayor received 15 percent approval overall, putting him in second place, with only 4 percent disapproving.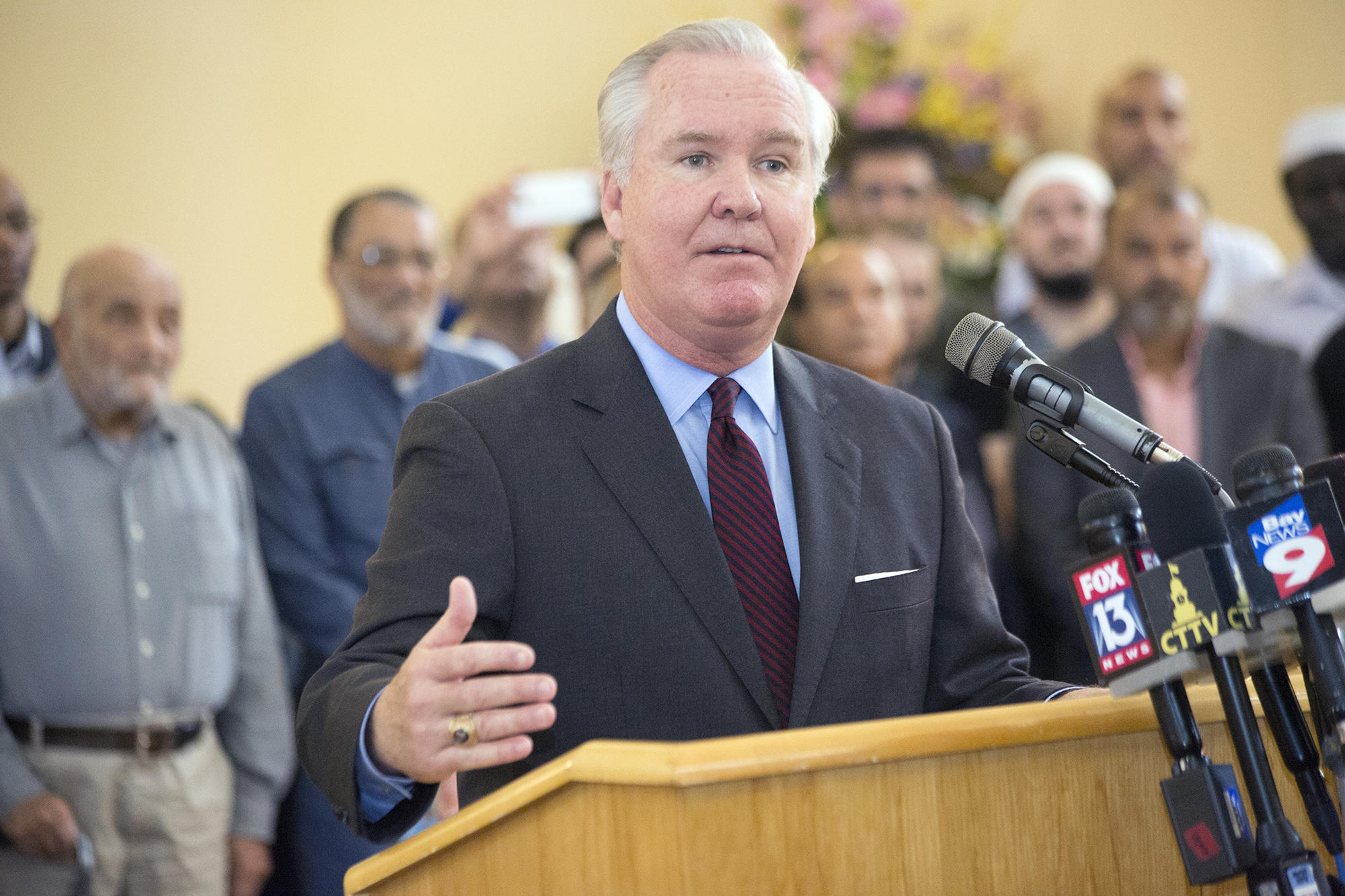 Those numbers give Buckhorn the edge over announced Democratic gubernatorial candidates Gwen Graham (12 percent), Philip Levine (12 percent), Andrew Gillum (10 percent) and Chris King (1 percent).
U.S. Sen. Bill Nelson — Florida's only statewide elected Democrat — tops the list with a 47 percent job approval rate, with 25 percent disapproving.
— Sean Shaw expected to announce AG bid —
State Rep. Shaw will hold a news conference Tuesday, Jan. 16, for an unspecified announcement.
The event begins 11 a.m. at the Duval Street side of the Florida Supreme Court, 500 S. Duval St. in Tallahassee.
Shaw, a Tampa Democrat, is widely expected to launch a campaign for Florida Attorney General in 2018.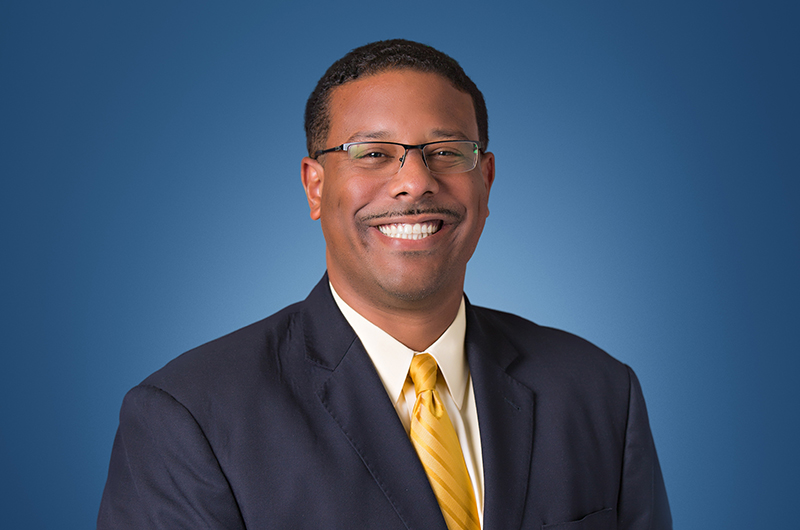 Discouraged by what has been happening in Washington, D.C., Democratic Party leaders have urged Shaw, an attorney and former state insurance commissioner advocate, to run for the AG post, he told the Tampa Bay Times in October.
"The president is not only inept, he's pre-judiced, he's a narcissist, he's angry, he's not fit to be president," Shaw told reporter William March. "State attorney generals are a line of defense."
— Wengay Newton rebuked as local Democratic leaders flock to Vito Sheeley — 
In a rebuke of the House District 70 incumbent, several high-profile St. Petersburg Democrats are flocking to support Shelley, the well-regarded political operative challenging Newton in the overwhelmingly Democratic district in 2018.
Backing Sheeley's bid is Pinellas County School Board Chair Rene Flowers, Pinellas County Commission Chair Ken Welch, St. Petersburg Mayor Rick Kriseman and City Council Chair Lisa Wheeler-Bowman.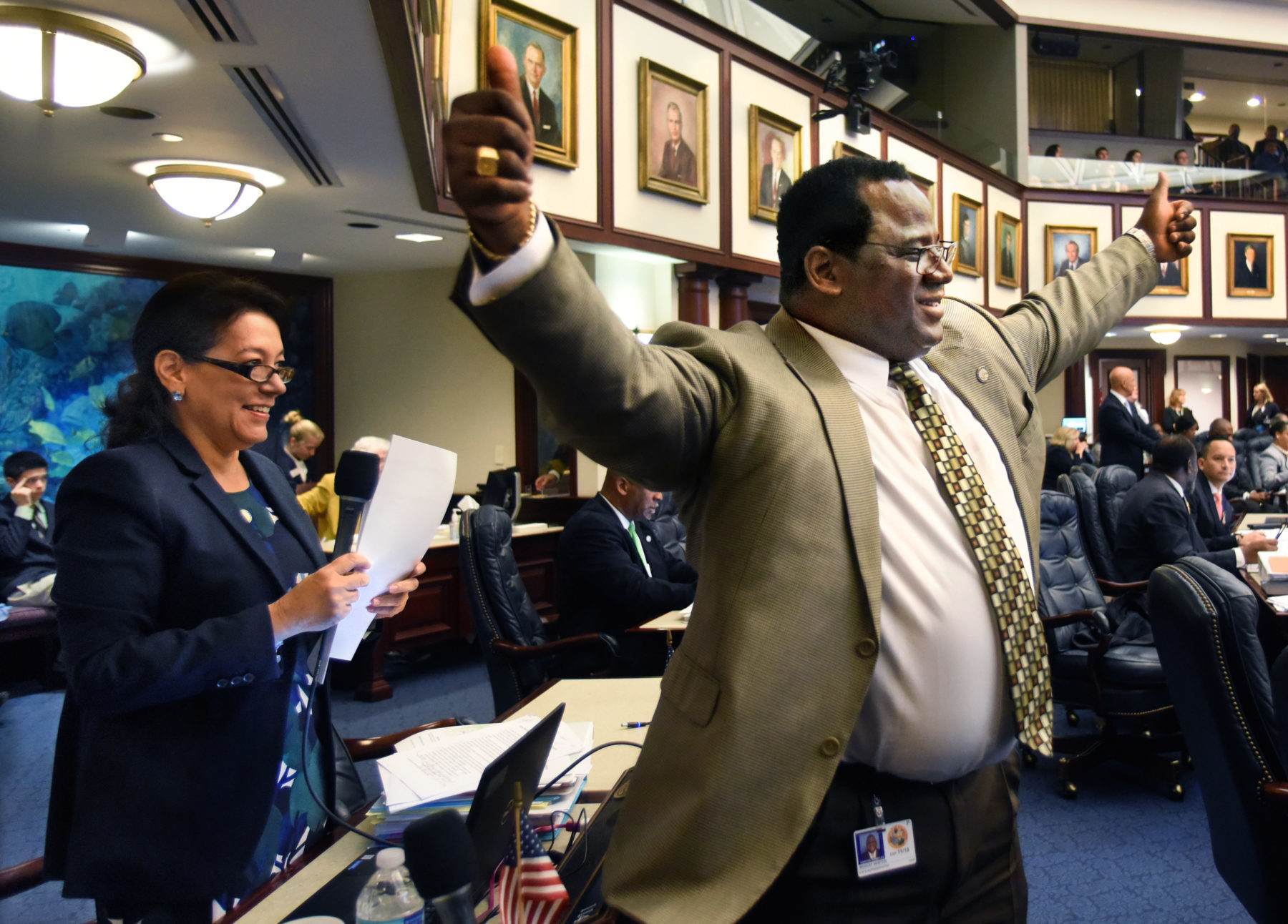 A former aide to both U.S. Reps. Kathy Castor and Charlie Crist, Sheeley, a Democrat, spent a brief time last year in an unusual alliance with former U.S. Rep. David Jolly, the Republican who lost to Crist in November.
Kriseman's endorsement of Sheeley is far from surprising. Newton alienated several in St. Pete's Democratic community when he endorsed Republican Rick Baker over Kriseman in the hyper-partisan nonpartisan mayoral race.
"Vito's track record speaks for itself," Kriseman said in a statement. "I've known Vito for years, and know his heart and how hard he will work on behalf of the people of his District and this community. We need Vito's leadership in District 70."
"I went to Kriseman for support in my House race. He told me to pound sand," Newton said earlier about supporting Baker. Backing the former two-term mayor had nothing to do with that snub, he continued, adding that Baker was the "best man to lead St. Petersburg in the future."
— Pinellas Property Appraiser Mike Twitty backs Jeremy Bailie for HD 69 —
"There are few candidates with the passion, knowledge, conservative principles and decision-making skills of Jeremy," Twitty said in a statement. "Bailie is the kind of public servant that we will be proud to have in Tallahassee representing Pinellas County."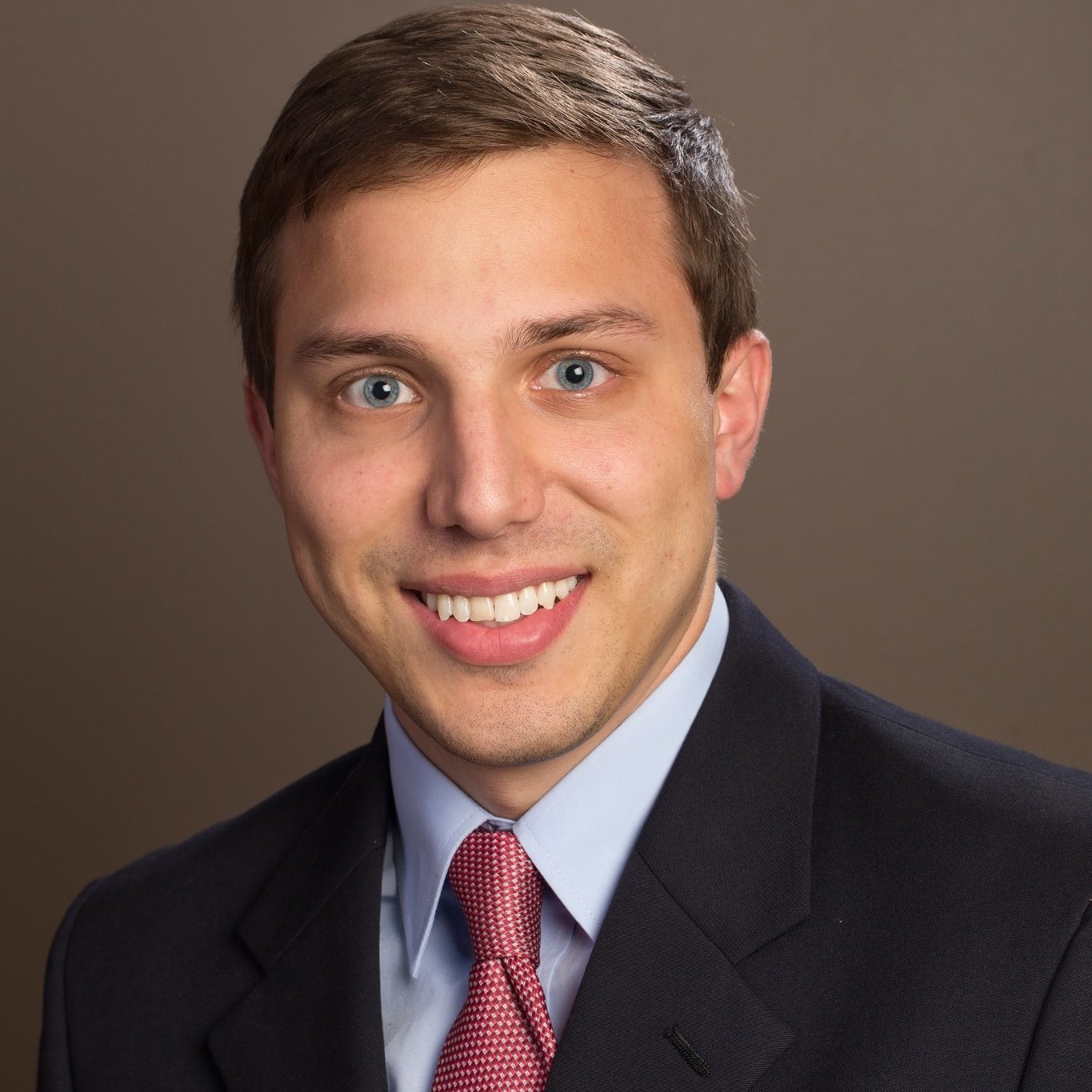 Bailie, a Republican, is seeking the House District 69 seat, which South Pasadena Republican Kathleen Peters vacates later this year. Republican Raymond Blacklidge and Democrats Jennifer Webb and Javier Centonzio are also in the race.
A Florida native, Bailie is a graduate of Stetson University College of Law and an attorney with the St. Petersburg-based law firm, Abbey, Adams, Byelick & Mueller. He has also earned endorsements from Pinellas County Clerk of Court Ken Burke; former Pinellas County Commissioner Neil Brickfield; the Pinellas County Young Republicans; and the Young Floridians for Opportunity.
— Doreen Caudell hosting meet & greet in Pinellas County Commission bid — 
Later this month, Clearwater City Councilmember Caudell will hold a Palm Harbor fundraiser in her campaign for Pinellas County Commission District 2.
The meet-and-greet reception, which will also benefit the Leadership for Pinellas committee, will be held 5:30 p.m. Monday, Jan. 22 at the home of Joe and Carolyn Rettig, 1505 Via Verdi Dr. in Palm Harbor.
Caudell, who served on the Council for six years, is running as a Republican for the at-large seat against incumbent Democrat Pat Gerard. She is president and founder of a woman-owned small business in Clearwater, D-Mar General Contracting & Development.
In addition to a career in city government, Caudell has been a member of Tampa Bay Area Regional Transportation Authority representing Forward Pinellas and as the Coordinating Committee chair of the Metropolitan Planning Council Advisory Council since 2012.
RSVP at [email protected]
— Realtors endorse Hoyt Hamilton for Clearwater Council seat —
The Pinellas Realtor Organization is supporting Hamilton for Seat 5 on the Clearwater City Council.
"Based on the interview and various other criteria, I am pleased to report that our board of directors has voted officially to support your re-election campaign," PRO President and CEO David B. Bennett said in supporting Hamilton, a lifelong Clearwater resident whose family has owned the Palm Pavilion since 1964 and the Palm Pavilion in since 1988.
"We appreciate your commitment to the community, understanding of economic issues, and your advocacy for property owners and the real estate industry."
Hamilton faces John Funk in the nonpartisan March 13 municipal elections.
— Council hopeful Tom Keller: All Clearwater neighborhoods need 'love, respect' —
Keller, running for Seat 4 on the Clearwater City Council, tells the Tampa Bay Reporter that all Clearwater neighborhoods deserve "love, respect and attention."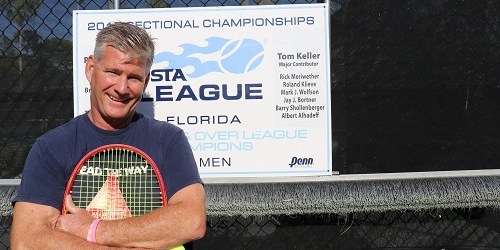 It is the first run for public office for the Florida native and Men's National Barefoot Water Ski Champion of 1997.
— "Clearwater Beach and the downtown Clearwater district are important to our economy and identity as a city," he said. "In the same way, our communities in all of Clearwater deserve a lot of love, respect and attention."
 — "I'm not influenced by any special interests or cliques going in," Keller added. "We need that independence and fresh perspective on the city council, and I pledge to stay that way for as long as I serve."
— Keller says he looks forward to putting out a platform on ways that all city residents can "help make a better Clearwater for all of Clearwater."
Term-limited Bill Jonson currently holds Seat 4. Keller is facing David Albritton in the race; the nonpartisan municipal election is March 13.

— St. Pete Chamber makes noise over ordinance, chats with Brandi Gabbard —
Newly elected St. Pete City Council member Gabbard is the featured "Coffee Chat" guest of the St. Petersburg Area Chamber of Commerce Wednesday, Jan. 17. The event begins 8 a.m. at the web designing firm Symphony Agency, 10901 Roosevelt Blvd., Building A, Suite 100 in St. Petersburg.
Later that week, as part of its "Now Trending" series, the Chamber will take on potential changes to the city's noise ordinance, which has had more than its share of controversy.
Guest speakers will discuss the next step for the city and businesses affected by the proposed changes.
The event, sponsored by Shumaker, Loop & Kendrick, LLP, begins 11 a.m. Friday, Jan. 19, at the Staybridge Suites St. Petersburg Downtown, 940 5th Avenue S.; registration is at here.
— Pic of the Week —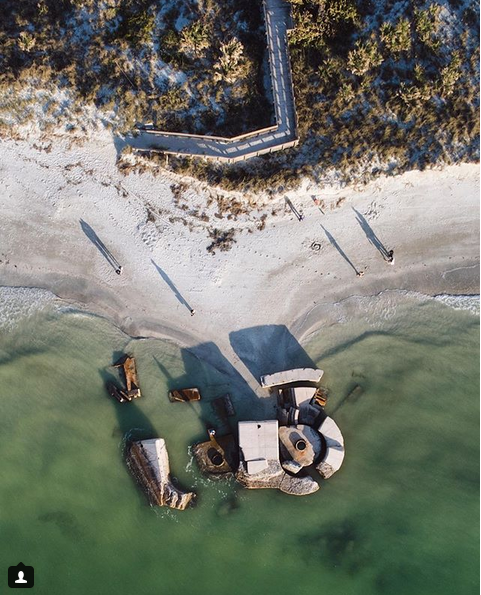 — Sellers of St. Pete's Priatek Plaza sue over cut of $66M price tag —
Sellers in a disputed multimillion-dollar deal of a St. Petersburg high-rise are now heading to court.
Priatek Plaza is a 28-story office building at 200 Central Ave. in St. Petersburg. Built in 1990, it is 386 feet high and considered one of the tallest office buildings in Pinellas County.
In 2002, a partnership called One Progress Plaza II bought the high-rise, then called Bank of America tower, for $41-million. Dean Kucera of Kucera Properties is One Progress' president and managing member.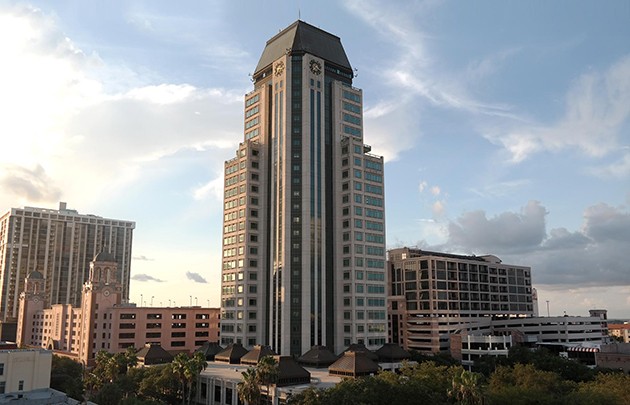 Owning a 20 percent stake in the One Progress partnership is Battleview Properties, led by former Strayer University majority owner Ronald Kenneth "Ron" Bailey. Bailey is reported to have made more than $70-million from the education company's sale in 2000.
In June 2017, One Progress sold the two properties for $65.8-million to an entity controlled by the Wanek family, owners of the Ashley Furniture chain.
After selling Priatek Plaza, One Progress President Kucera divvied up the proceeds, giving $6.8-million to minority owner Battleview Properties.
Battleview disputed the amount, claiming One Progress' calculations were incorrect.
Now, in an action filed Jan. 8 in Pinellas County Circuit Court, One Progress is suing Battleview for breach of contract.
The One Progress lawsuit claims Battleview should be happy with its return on investment. Combined with the roughly $7.5-million the Tampa company had previously received in distributions since 2002, Battleview more than doubled its original $7-million investment.
— Lealman Fire Chief sues feds over student loan wage garnishment —
Richard Graham, longtime chief of the Lealman Fire District, has been fighting the U.S. Department of Education over a wage garnishment order stemming from an allegedly defaulted student loan.
In 1993, Graham obtained a federal student loan consolidation. By 2014, the loan was in default, leading the Department of Education to assume responsibility for collecting the balance.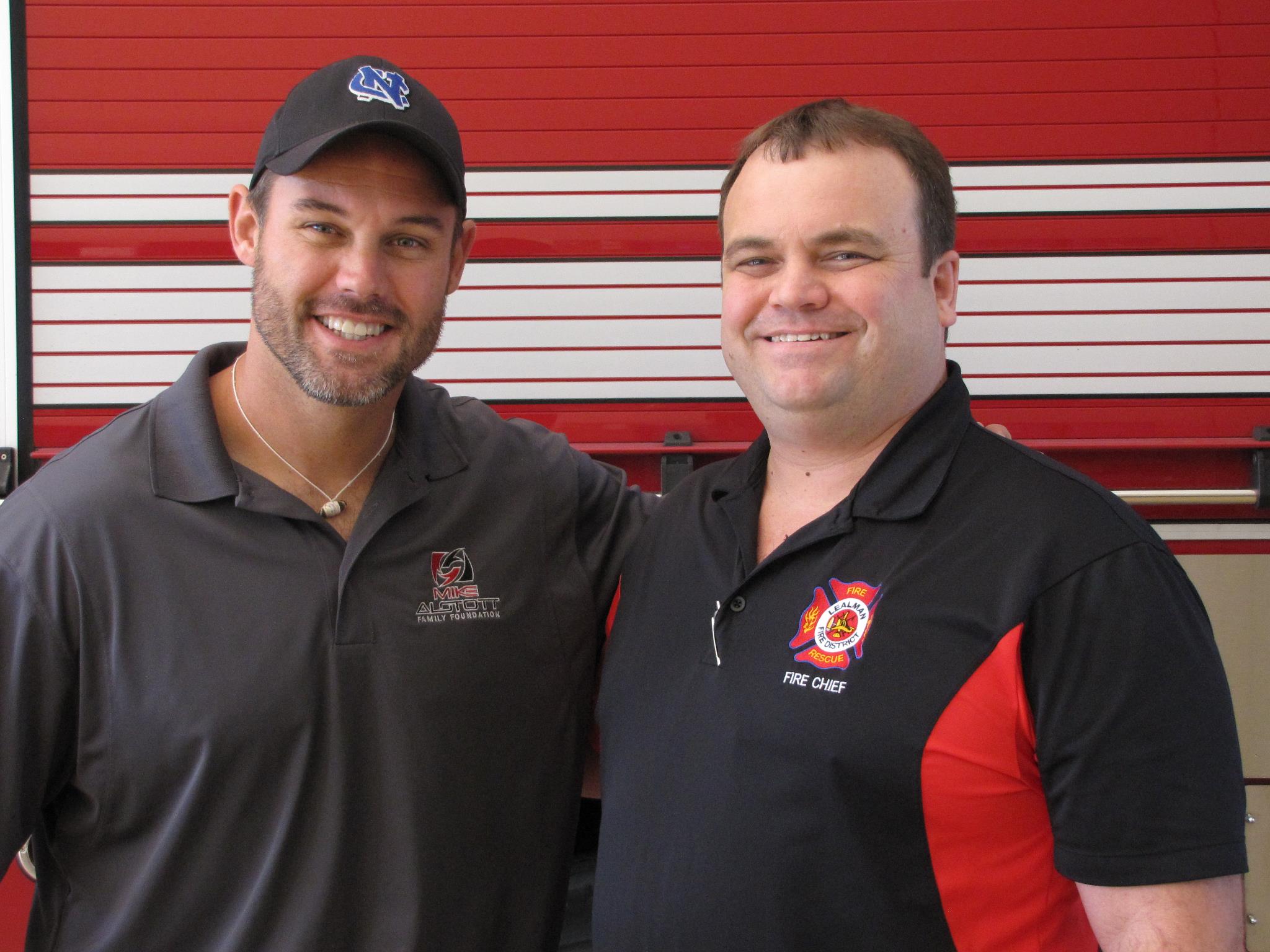 In 2015, the Department ordered the Lealman Fire District to garnish Graham's wages — setting aside 15 percent of the chief's disposable pay toward a balance estimated at $13,000.
Since then Graham has been fighting the move, claiming he had already paid off the loan. But the Department ruled against him.
Now, in an action filed January 4 in Pinellas County Circuit Court, Graham is seeking a court order declaring the debt paid in full — or (failing that) an order declaring part of his wages exempt from garnishment.
— Excitement emanates from Bay Area leaders —
It's unanimous: 2018 will be a good year.
A recent compilation of interviews with leaders in the Bay area shows consistent optimism about the year ahead.
It's more than just an echo chamber of excitement, too. Featuring leaders from legal, business, health, government, and art, the group is united only by location, and each interviewee shared promising messages about their respective sector.
Here are a few highlights:
Growing diversity: "… various business and political leaders worked collaboratively to protect this region's brand as one that does not discriminate based on race, ethnicity, age, gender, gender identity, sexual orientation, or any other category … this sort of forward-thinking, inclusive environment … helps us maintain a competitive edge …" — Fentrice Driskell, a partner at Carlton Fields.
Getting healthy: "I hear 'health' issues discussed in nearly every conversation I have now, giving me hope that we might finally be in a position to make the Tampa Bay region the healthiest community in the country." — Donna J. Petersen, dean of USF College of Public Health.
Commission ambition: "The major initiatives in the county for 2018 are simple: Transportation and Economic Development … implementing the $800 million that the commission approved into transportation … introducing the Premium Transit Plan … develop the I-4 corridor which is a goldmine of prime opportunity for economic development, and we should see our public transportation system … transform as an innovative transit agency … " — Hillsborough County Commission Chair Sandy Murman.
Projects taking shape: According to James T. Nozar of Strategic Property Partners and Christina Burdick of Tampa Downtown Partnership, several projects should come to fruition this year. Among those projects is Water Street Tampa, Hyde Park Village renovations, and Amarture Works, along with large-scale buildings like ONE in St. Pete, which bolsters the urban core.
— Credit to Mike Griffin —
Over 130 years, the Greater Tampa Chamber of Commerce has become far removed from its early days as an organization focused solely on networking — a "coffee club," as Tampa Mayor Buckhorn recently described.
In the past decade or so, the Chamber has transformed into a policy-driven association, looking for a more extensive footprint in the Tampa Bay area, taking a stand on issues such as regional transit, business growth and the possibility of a new baseball stadium in Tampa.
"We're very interested in continuing to grow our voice for businesses, including small business," said Stephen Bernstein, who in December began a one-year term as the Chamber's new chair.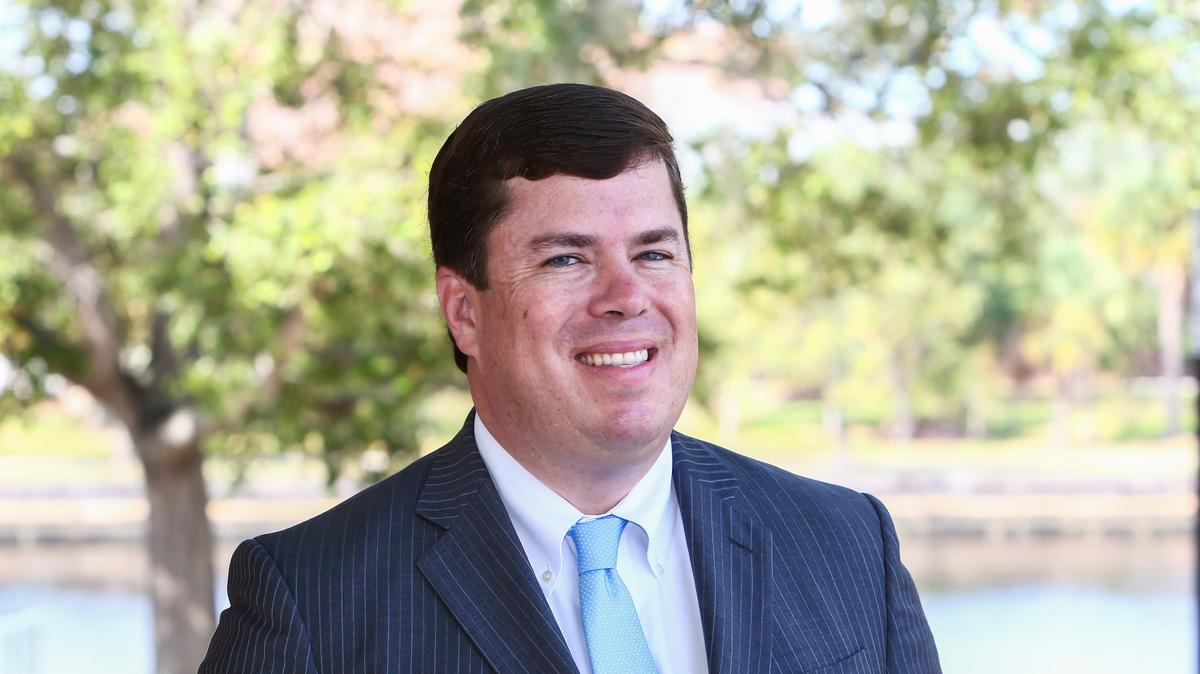 Bernstein noted that last year's controversy over a Confederate monument prove the chamber could "stretch our wings."
"I'm really proud of the way we responded there," Bernstein told the Tampa Bay Business Journal, referring to the $180,000 the chamber helped raised to move the 106-year-old statue to a private cemetery in Brandon.
Much of the Chamber's recent evolution is thanks to the bottom-line no-nonsense vision of former chair Mike Griffin, the 37-year-old real estate executive who had served as the organization's youngest leader ever.
"When you look at a lot of the issues that we took on (in 2017), a lot of them were unexpected, but our organization, through our Vision 2026 plan, created readiness and really ensured the Greater Tampa Chamber of Commerce would serve as a catalyst for positive change in our community," Griffin explained to the Tampa Bay Times last month. "As a Chamber, I think you'll also see us look toward stakeholders and partners on this side and on the other side of the bay to see where we can find some areas of common ground."
— Making the most of Tampa Bay with Tampa Downtown Partnership —
Tampa Downtown Partnership released its weekly update of insider information on the developments, transportation, special opportunities and other useful information for residents and visitors to make the most of Tampa's vibrant downtown.
Among new Partnership updates and events include:
Save the date — TDP is holding its "Downtown Debriefing" Tuesday, Jan. 23, at the Sheraton Tampa Riverwalk Hotel will discuss attainable and micro-housing in the Tampa Bay area with representatives of the City of Tampa, Urban Core Holdings and Carlton Fields Jorden Bert. Registration and networking begin 7:30 a.m., continental breakfast is at 8 a.m.
Tampa ranked wallet-friendly vacation — Travel site Kayak issued a list of the 10 most wallet-friendly destinations for 2018 — looking at the 100 most-searched vacation spots and identifying those with the lowest overall median trip cost (about $900 for a flight and a three-night hotel stay, Kayak notes). Tampa ranked No. 7 for having it all — great beaches, hopping nightlife and cool activities — for a low price.
Need help, ask a guide — The Partnership's Downtown Guides offer a safe, accessible environment for people in downtown Tampa. Guides serving as the eyes and ears for the downtown community in a "goodwill ambassador" role, part of the Downtown Security Network, working closely with the Tampa Police Department to observe and report suspicious activity. They also offer directions, bicycle repair, assist stranded motorists with flat tires and dead car batteries, provide restaurant suggestions and even suggest parking options. Services are free. Call a Guide at (813) 267-2220 for help.
Tampa Bay Wave names Director of Development — Tampa Bay Wave named Avril Stinson, a veteran investor relations manager, as new Director of Development. Stinson is expected to add powerful community support in addition to strategic leadership on the Start Here, Stay Here, and Grow Here goals to attract tech talent and capital to Tampa Bay. To learn more about Tampa Bay Wave and its sponsors, visit tampabaywave.org/sponsors.
— Jay Beyrouti renamed to Enterprise Florida board —
Gov. Rick Scott reappointed Beyrouti this week to the Enterprise Florida, Inc. board of directors.
The 65-year-old former mayor of Redington Shores is president of Monicarla LTD.
Beyrouti new term is through Sept. 30, 2021. His appointment is subject to confirmation by the Florida Senate.
— Tampa executives named to board of Federal Reserve Jacksonville branch —
Two local executives have joined the board of the Federal Reserve Bank of Atlanta Jacksonville branch.
The appointments of Troy Taylor, chairman and CEO of Coca-Cola Beverages Florida in Tampa, and William West, president and CEO of The Bank of Tampa, were effective as of Jan. 1. Their terms continue through Dec. 31, 2020.
Mike Jackson, CEO of Fort Lauderdale-based AutoNation Inc., also became chair of the Federal Reserve Bank of Atlanta board of directors.
Branch directors report economic information to the bank president and head office directors for studying monetary policy options and making discount rate recommendations.
According to the Tampa Bay Business Journal, Taylor previously worked as an investment banker with JPMorgan Chase, operating within the Coca-Cola system for several years. He helped organize Coca-Cola Florida as an independent bottler, which later became the third-largest independently owned and operated Coca-Cola bottler in the United States.
— Bradley Arant Boult Cummings adds two Tampa partners —
Alabama-based national law firm Bradley Arant Boult Cummings is expanding its government enforcement practice with the addition of two new Florida partners.
Former U.S. Attorney Lee Bentley and former Assistant U.S. Attorney Jason Mehta are joining Bradley's Tampa office as partners in the Government Enforcement and Investigations Practice Group. Both served the U.S. Attorney's Office for the Middle District of Florida, based in Tampa and Jacksonville, respectively.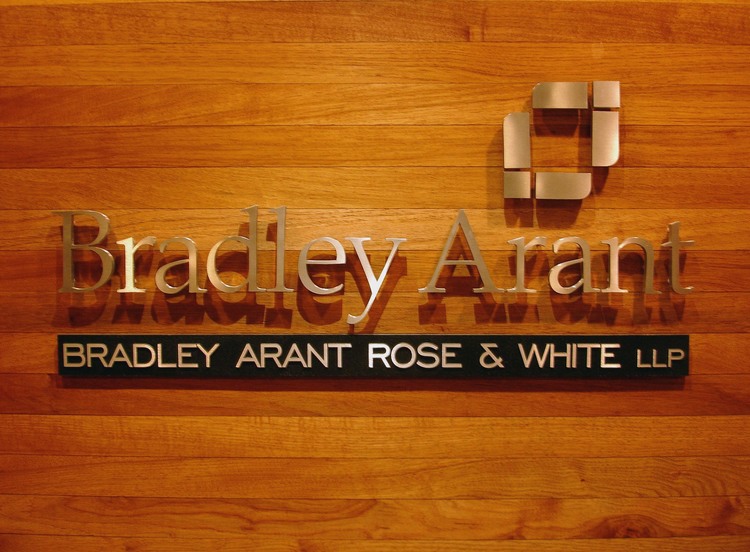 Bradley Chairman and Managing Partner Beau Grenier said the new additions add "significant depth to several key industries of interest for our clients: health care, government-contract defense, financial services, higher education and cybersecurity."
Ty Howard, chair of the firm's Government Enforcement and Investigations Practice Group, added: "The strengths of Lee and Jason, along with the recent addition of former Assistant United States Attorney Scarlett Singleton Nokes in our Nashville office, expand our already robust capabilities. We have a truly premier group of government enforcement attorneys, which enables us to provide unparalleled service to clients dealing with compliance issues, corporate investigations and regulatory, civil and criminal enforcement matters."
— Pasco Assistant Tax Collector named to PSC Nominating Council —
House Speaker Richard Corcoran named Pasco County Assistant Tax Collector Greg Giordano to the Florida Public Service Commission Nominating Council.
Effective immediately, Giordano will serve a four-year term through 2022, according to a statement from Pasco Tax Collector Mike Fasano's office.
"I believe that Greg is an excellent choice for this important role," Fasano said. "During our 19 years working together in Tallahassee, much of his time was spent on utility-related issues. Combined with our nearly five additional years working in the Pasco Tax Collector's Office, putting the needs of the customer first has always been his top priority."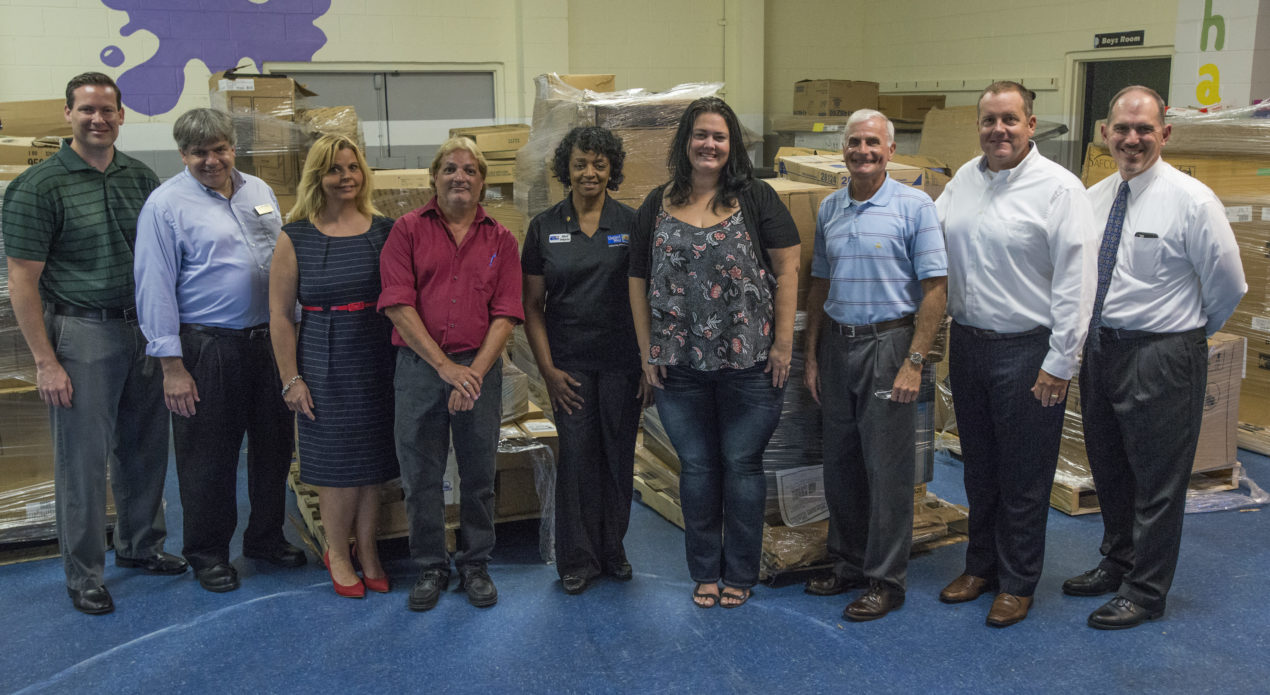 The Council's responsibility is to review all applicants for openings on the PSC, narrowing the list down to at least three qualified candidates. The list is sent to the Governor for final selection, which is then confirmed by the Florida Senate.
"I am excited about the opportunity Speaker Corcoran has given me," Giordano responded. "Utility-issues were one of my main areas of responsibility during my years working in the Florida Senate and the Florida House of Representatives.  I have seen firsthand the importance of having qualified individuals making decisions on rate cases, quality of service and other issues that pertain to utilities."
The Public Service Commission Nominating Council will have its next meeting later this month as the current vacancy on the five-member Public Service Commission must be filled as soon as possible.
— Tampa Bay Rowdies celebrate annual Suncoast Invitational —
Many of Major League Soccer's biggest stars will visit St. Petersburg to help the Rowdies prepare for the 2018 season. The Rowdies Suncoast Invitational is one of the premier preseason tournaments in the country, returning to Al Lang Stadium for the third year in a row.
The Suncoast Invitational, with doubleheaders held Feb. 17 and 24, will give the Rowdies a chance to gear up for the USL season alongside Major League Soccer's Philadelphia Union, D.C. United, Montreal Impact and New York City FC. Fans will be able to see international superstars like David Villa, who won the 2010 FIFA World Cup with Spain, and U.S. Men's National team stars such as Paul Arriola and Alejandro Bedoya.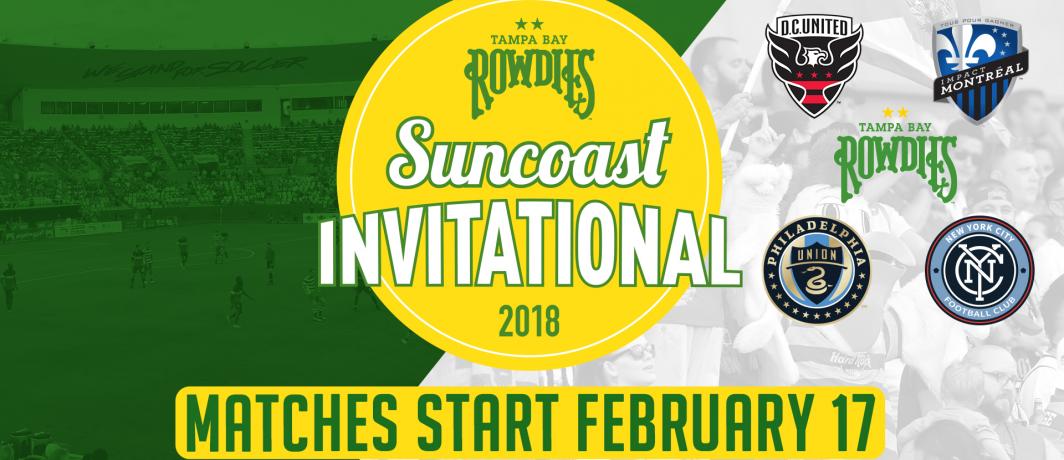 "This is the perfect opportunity for fans to show Major League Soccer teams that St. Petersburg is a Major League city," said Rowdies Chairman and CEO Bill Edwards. "Playing against some of the best clubs in North America is a great way for the Rowdies to prepare for another record-breaking season. It's clear the Tampa Bay area is becoming a hotbed for professional soccer."
The general public can purchase tickets for each doubleheader by calling (727) 222-2000 or clicking here. Tickets start at $15, while the best seats — right behind the team benches — are just $30. Existing 2018 season ticket holders can get free tickets for both matches on game day, redeemed by contacting the Al Lang Stadium box office at (727) 308-5203 or at [email protected] Seats not redeemed by Friday, Feb. 9 at 5 p.m. will be released to the general public.