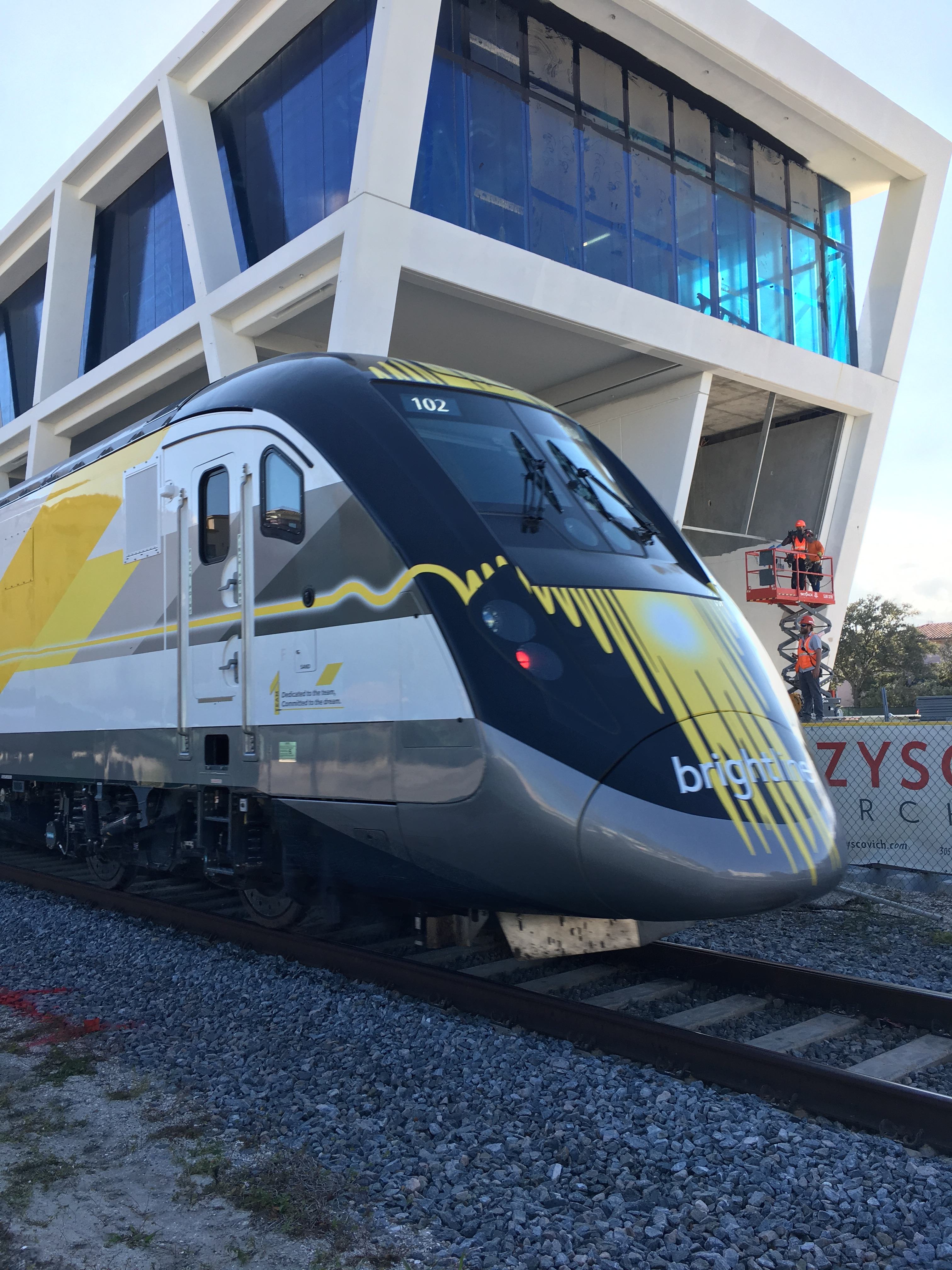 The Brightline train is about to leave the station.
Florida's first privately-owned and -operated passenger train company in generations announced its debut will occur Saturday, running between its first two stations, in Fort Lauderdale and West Palm Beach, on a line that's envisioned to soon connect to Miami and one day connect to Orlando.
Introductory service beginning Saturday is planned to provide nine roundtrips during weekend days and ten during week days, with introductory pricing starting at $10 a segment. The first train leaves West Palm Beach at 8 a.m. Saturday and arrives in Fort Lauderdale at 8:40 a.m., then leaves Fort Lauderdale at 9:35 a.m. and returns to West Palm Beach at 10:05. On Monday the first train leaves West Palm Beach at 6 a.m.
The company, formerly known as All Aboard Florida, has been pushing to get service started on the South Florida phase even as it has battled politically over the past several years for approvals for the second phase of the business, a high-speed railroad route from West Palm Beach to Orlando. It has received all of those approvals and is sorting through financing options for what would be a $1 billion project to extend the train to Orlando, though opposition, including in the Florida Legislature, continues.
In addition to the launch date, Brightline also announces the promotion of Patrick Goddard to company president. For more than a year, Goddard has been instrumental in leading the operations team in preparation of the service launch.
"We are thrilled to have South Florida preview Brightline with the launch of introductory service," Goddard stated in  a news release from the company. "We believe the comfort and convenience of our travel experience paired with premium hospitality will set a new standard for passenger rail service. Our team will continue to ramp up operations as we prepare to fully launch this transformative new infrastructure asset for South Florida."
Brightline is expected to expand operations to MiamiCentral, the 11-acre station, in the coming months. Construction on Phase 2, connecting to the Orlando International Airport, will begin in 2018, the company stated.