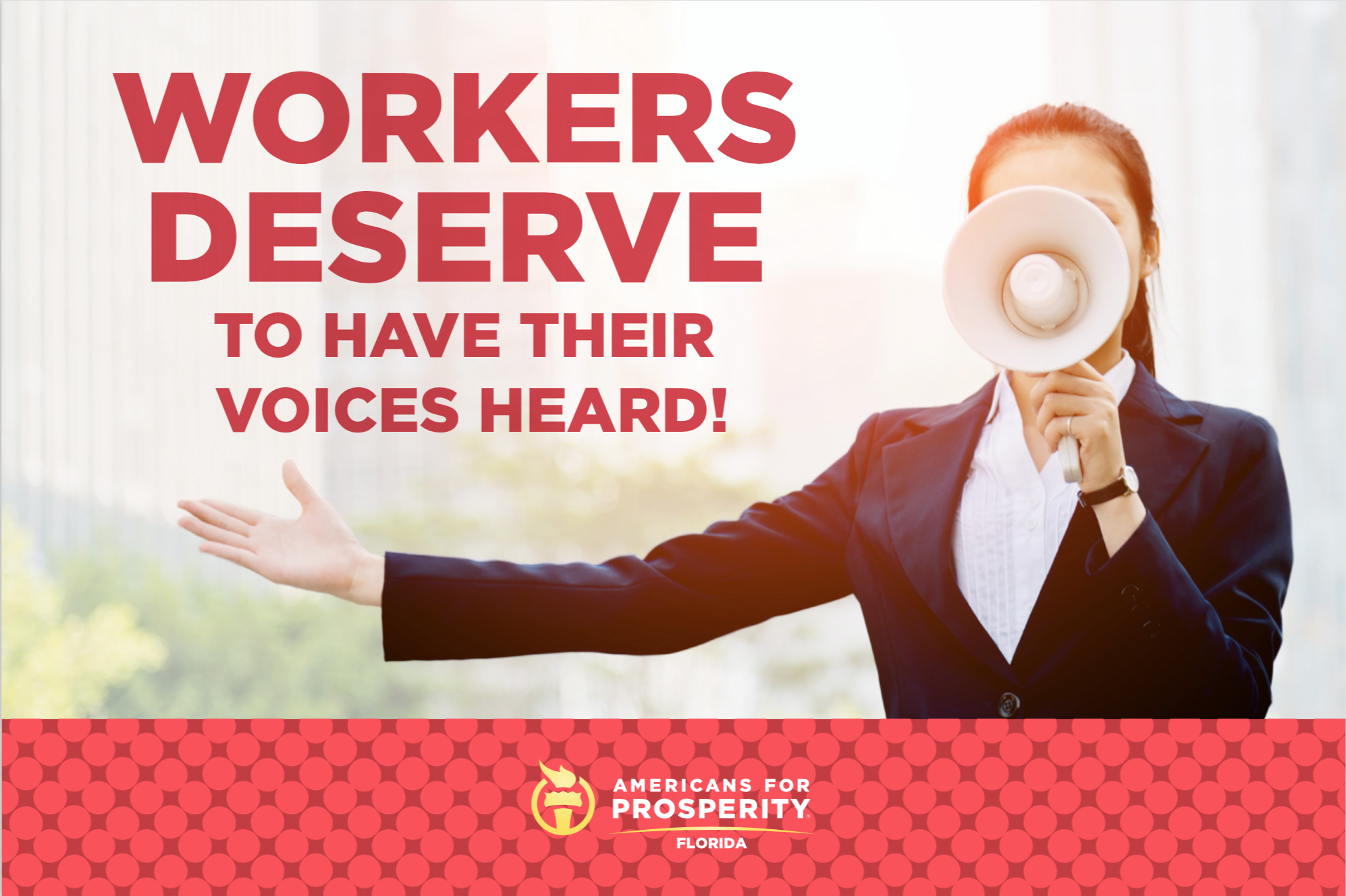 Legislation expanding workers' rights is being pushed by a pro-free market, limited government spending watchdog this Session.
Americans for Prosperity-Florida recently launched a new direct mail piece encouraging Florida voters to support recent bills that would require unions to hold regular elections and obtain 50 percent of their actively paying dues members in order to be certified by the state.
AFP-FL says the reform package would expand union accountability and workers' rights.
The group is pushing the legislation because most union members in the U.S. are represented by unions they have not voted for, according to a study conducted last year by the Heritage Foundation finding unions covered under the National Labor Relations Act only represented 6 percent of their current members that recently voted.
"Unions need to be accountable and represent the views of their current members," said Chris Hudson, AFP-FL's state director. "With over 90 percent of workers represented by a union they never voted for, this legislation ensures unions operating in Florida are more transparent and better serve its members."
Specifically, the mailers encourage support for Longwood Republican Rep. Scott Plakon's HB 25, which has a similar version in the Senate in Sarasota Republican Sen. Greg Steube's SB 1036.
AFP-FL will track votes on the measure and factor them into its annual Economic Freedom Scorecard. Supportive votes will result in favorable scoring.
The recent direct mail launch complements an uptick in the group's activity this Session. AFP-FL also is active in advocating for HB 13, which "prohibits a sports franchise from constructing, reconstructing, renovating, or improving a facility on public land leased from the state or a local government." The bill passed the House floor last Friday.
In a recent op-ed, Hudson lays out further AFP-FL priorities for the 60-day lawmaking process, something he says Floridians have "much to be excited about."