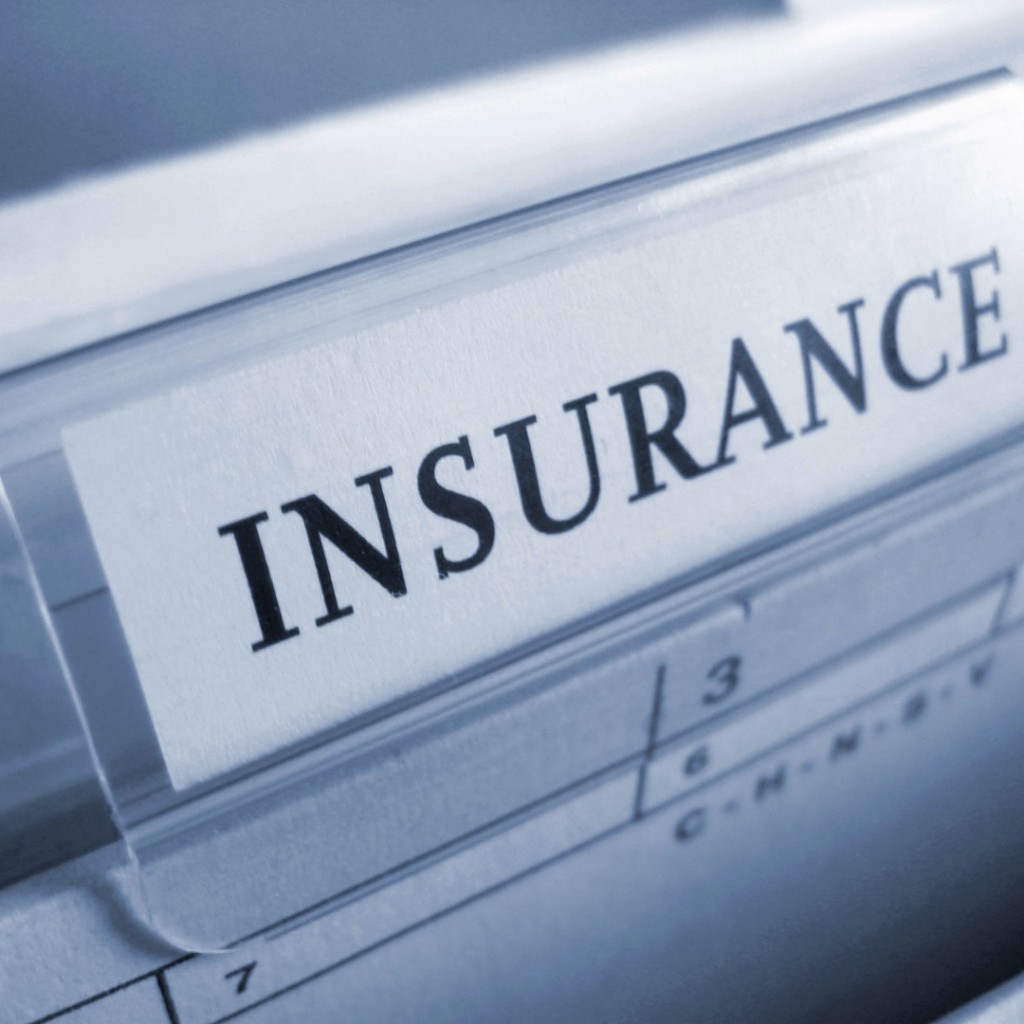 Right out of the gate, the Florida House took several major steps toward statewide insurance reform during the first week of the 2018 Legislative Session.
On Friday, lawmakers advanced a trio of House bills: repealing the state's motor vehicle no-fault law and PIP insurance requirements, addressing "assignment of benefits" abuse and making significant changes in Florida's workers' compensation system.
House approves PIP repeal
Lawmakers passed HB 19, from Vero Beach Republican Erin Grall, by a vote of 88 to 15. HB 19 eliminates the existing No-Fault/PIP system, replacing it with a fault-based system that requires every motorist to buy bodily injury coverage of $25,000 per individual and $50,000 per accident.
This new insurance structure will cover third parties injured as the result of the negligence of the insured.
"Today, there's a perverse incentive for third-party claimants to 'set up' the insurer of the person who is responsible for an injury or death arising out of a car crash, to recover extra-contractual damages – payments above the policy coverage amount," said Michael Carlson, president of the Personal Insurance Federation of Florida (PIFF), the leading statewide trade organization for property and casualty insurance companies.
PIFF is urging lawmakers to include third-party "bad faith" reform in any repeal of PIP, and think carefully before making any changes to the current system. Without meaningful third-party "bad faith" reform, Carlson said, the new system could create new opportunities for claimants to abuse the current system, resulting in potentially higher claims settlements, which increase the cost of insurance.
Assignments of benefits reform advances
The House also passed HB 7015, attempting to address AOB fraud, a longstanding issue within the state's insurance industry, by overhauling the law related to what is known as one-way attorneys' fees.
AOB allows homeowners to sign over rights to third-party contractors – water extraction company, roofers, plumbers and the like – letting them "stand in the shoes" of the insured and deal directly with the insurance company to receive payment for work performed.
A widespread practice in health insurance and other industries, AOB has come under fire over past few years, with increasing litigation abuse stemming from disputed claims. As contractors and insurance companies blame each other for overinflating costs, both have the motivation to take the matter to court.
HB 7015 tackles the problem of one-way attorney fees. If an insurance company and contractor disputed claim in court, and judges rule the insurance company estimate was off by any amount (even a single dollar), the insurance company is on the hook "one-way" to pay attorney fees for both sides.
"All the evidence indicates that the driving force behind increased homeowner rates, especially in southeast Florida, is the abuse of the one-way attorney fee statute," Carlson said in a statement on the passage of HB 7015. "The goal of the claimant is to legally ignore the terms of the policy of insurance and obtain a higher judgment, which in turns increases the cost of insurance for all Floridians."
The bill seeks to stem fraud by shifting some attorney fees to contracts.
Under HB 7015, insurers would get attorneys' fees when their adjustment was off by less than 25 percent; if the adjustment was off between 25 to 50 percent they would get none. Contractors will be awarded attorney fees if an insurance company's claim was off by more than 50 percent.
Democrats disagree with the proposed change.
Tampa Democratic Rep. Sean Shaw said, in a speech on the House floor: "We want premiums and rates to go down so we're going to cut attorney fees to the plaintiff … Perhaps if you made it easier for an aggrieved homeowner, an aggrieved consumer to get fairly compensated for whatever insurance claim they made, we wouldn't need attorney involvement."
While the House voted in favor of the measure, it still faces a long road in the Senate, where there are competing bills on the issue, both different from the House version passed Friday.
A bill sponsored by Port Orange Republican Sen. Dorothy Hukill (SB 62) has support from both the Florida Property & Casualty Association and the Florida Office of Insurance Regulation. But SB 62 has not yet been scheduled for a committee, mostly because Sen. Anitere Flores, Miami Republican, is questioning its value to homeowners.
"I've been very clear that Hukill's bill takes away a right that citizens have right now and if I am a part of that then there has to be some benefit which is a guarantee in rate reductions," Flores told POLITICO Florida. "If it does, it would pass."
Flores supports a "more comprehensive" bill (SB 1168) from Sarasota Republican Sen. Greg Steube, which restricts an insurance company's ability to put limits on transferring assignment of benefits from homeowners to contractors. SB 1168 also keeps alive the possibility of further legislative limits in the future.
But Florida Property & Casualty Association executive director William Stander warns that Steube's bill will "cement in place" the same problem insurance companies are working to solve.
Workers' compensation changes fast-tracked
Speaker Richard Corcoran fast-tracked HB 7009, a workers' compensation reform bill the House passed by a 74-30 vote Friday.
And while that bill has no Senate companion, Senate President Joe Negron said his chamber was eager to pass something this Session.
Other workers' compensation bills are in the works in the Senate, including SB 376, which extends workers' compensation benefits to first responders suffering from post-traumatic stress disorder because of trauma experienced on the job.
Excessive costs in Florida's workers' compensation system must be addressed, said Corcoran, a Land O' Lakes Republican, to The News Service of Florida last week.
"I think that the problem is largely the hospitals who want a reimbursement rate that's the highest in the southeast region … That's our problem."
HB 7009 limits fees hospital outpatient centers are able to charge for unscheduled care, capping it at 200 percent of what Medicare would normally pay. First surgery scheduled in advance a hospital or at an ambulatory surgical center, the bill limits charges to 160 percent of what Medicare would pay. Now, providers can bill the workers' compensation carrier a percentage of charges.
Bill Herrle, Florida executive director of the National Federation of Independent Business – and has been pushing for workers' compensation reform – is not concerned over the lack of a Senate companion for SB 7009.
"If some senators want to do workers' comp, then not having a bill filed yet isn't much of an obstacle," he told the News Service of Florida.
Workers' compensation, a no-fault system designed to protect workers and employers, is intended to be self-executing. However, injured workers often hire attorneys in disputes over the amounts of benefits they should receive. This attorney involvement in legal fees resulted in Florida businesses facing some of the highest workers' compensation costs in the early 2000s — with $427 million in legal fees for the fiscal year 2002-2003.
As a result, Florida lawmakers rewrote the workers' compensation system in 2003, tying the recovery of plaintiff attorneys' fees to percentages of the amount of recovered benefits, among other changes. In 2009, they revisited the issue to clarify that workers' compensation judges were restricted from awarding additional hourly fees to plaintiff's attorneys.
Then came 2016, with a decision in Castellanos v. Next Door Company, where the Florida Supreme Court ruled that the restrictive fee caps were a violation of due process for injured workers. The ruling allowed judges to award fees outside the established fee schedule if sticking to the schedule resulted in unreasonable results.
After that, business groups statewide – such as NFIB Florida – called lawmakers to limit the amount plaintiffs' attorneys can charge, warning workers' compensation rates would skyrocket if nothing was done.
And while the Legislature failed to pass reform in 2017, Florida Insurance Commissioner David Altmaier in November signed off on an order that lowered premiums by nearly 10 percent.
Following Friday's vote in the House, a statement from the Florida Workers Advocate, which represents compensation plaintiffs' attorneys, said the bill will ultimately hurt business "by delaying and denying the care their injured workers receive."
The Judge of Compensation Claims reported that legal fees in the workers' compensation system totaled nearly $440 million in 2016-2017 fiscal year. Nearly $254 million of that was for challenging workers' compensation claims.
"When I talk to employers, they don't care if it's plaintiffs' fees or defense fees. They only want to pay attorney's fees that are necessary in the system," Senate President Negron said. "We want them to be as low as possible across the board."
Material from the News Service of Florida was used in this post.