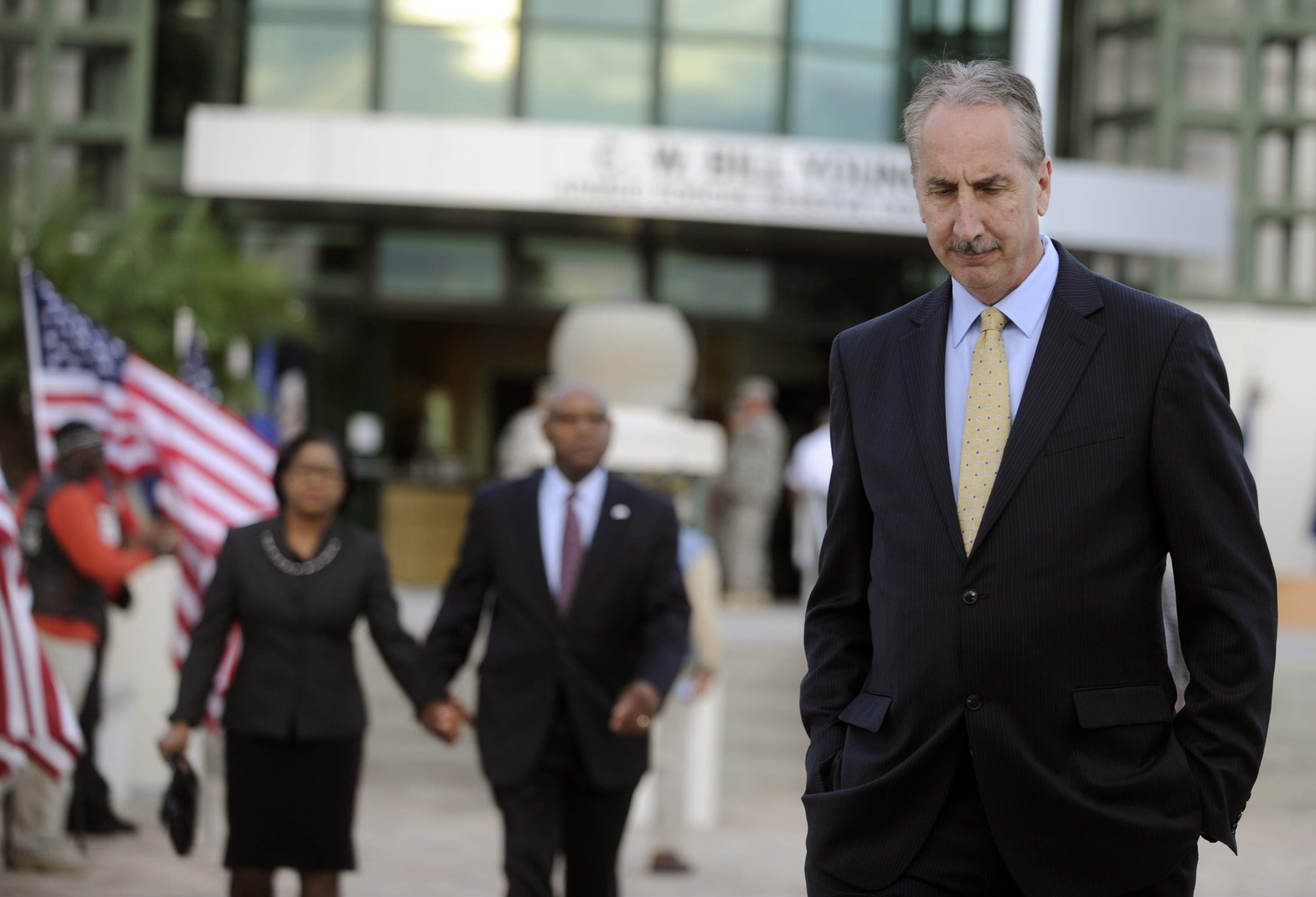 Rick Baker is leaving The Edwards Group.
The former two-term mayor of St. Petersburg is resigning his job as president of the company owned by entrepreneur Bill Edwards. Baker has worked at Edwards Group since 2012, joining after serving two terms in City Hall.
The resignation is effective Jan. 31.
In a text message obtained by Florida Politics, Baker says he will "explore new adventures" and that this is not a retirement announcement.
"I have been blessed with multiple careers — corporate law, Mayor, University leadership and development and sports," Baker writes "for the last five years, I have enjoyed working with Bill Edwards on projects that have had an incredibly positive impact on St. Petersburg."
Among those projects are Sundial, the city's premier shopping/entertainment center, and the One St. Petersburg/Hyatt Place land deal, which includes a 15-story hotel and retail complex at St. Pete's Waterfront Arts District.
"I'm about to publish my third book — Beyond the Sunshine — on the history of Florida," Baker writes, "which I have been working on for many years and will be spending some time promoting the book."
Baker, an attorney and former director of the University of South Florida Research Foundation and Innovative Partnerships, intends to continue working and "looking for opportunities where I can enjoy being involved in efforts that make a difference."
Baker adds that he may do some "overseas traveling" with his wife, Joyce.
Another recent part of Baker's job, which paid $186,991 annually, was spearheading the effort for the Tampa Bay Rowdies to become a Major League Soccer expansion team. That campaign included promoting a successful May 29 referendum, where voters allowed the team to make upgrades to the historic Al Lang Stadium and negotiate a long-term lease with the city if the team won the expansion franchise.
When MLS named the four finalists for two available expansion teams in November, however, Rowdies were not among them. The league will choose between Cincinnati, Detroit, Nashville and Sacramento, California.
Also in November, Baker lost a hard-fought battle to return as St. Petersburg mayor to incumbent Rick Kriseman. Kriseman took more than 51 percent of the vote in the largely Democratic-leaning city. Although a traditionally nonpartisan race, the mayoral race became hyperpartisan when many local and national Democrats latched on it as the start of a possible "blue wave" of anti-Donald Trump sentiment in the 2018 midterms.
Baker previously authored two books — "Mangroves to Major League" (2000), a history of Florida and St. Petersburg; and "The Seamless City" (2011), which touched on issues of city leadership and urban revitalization.