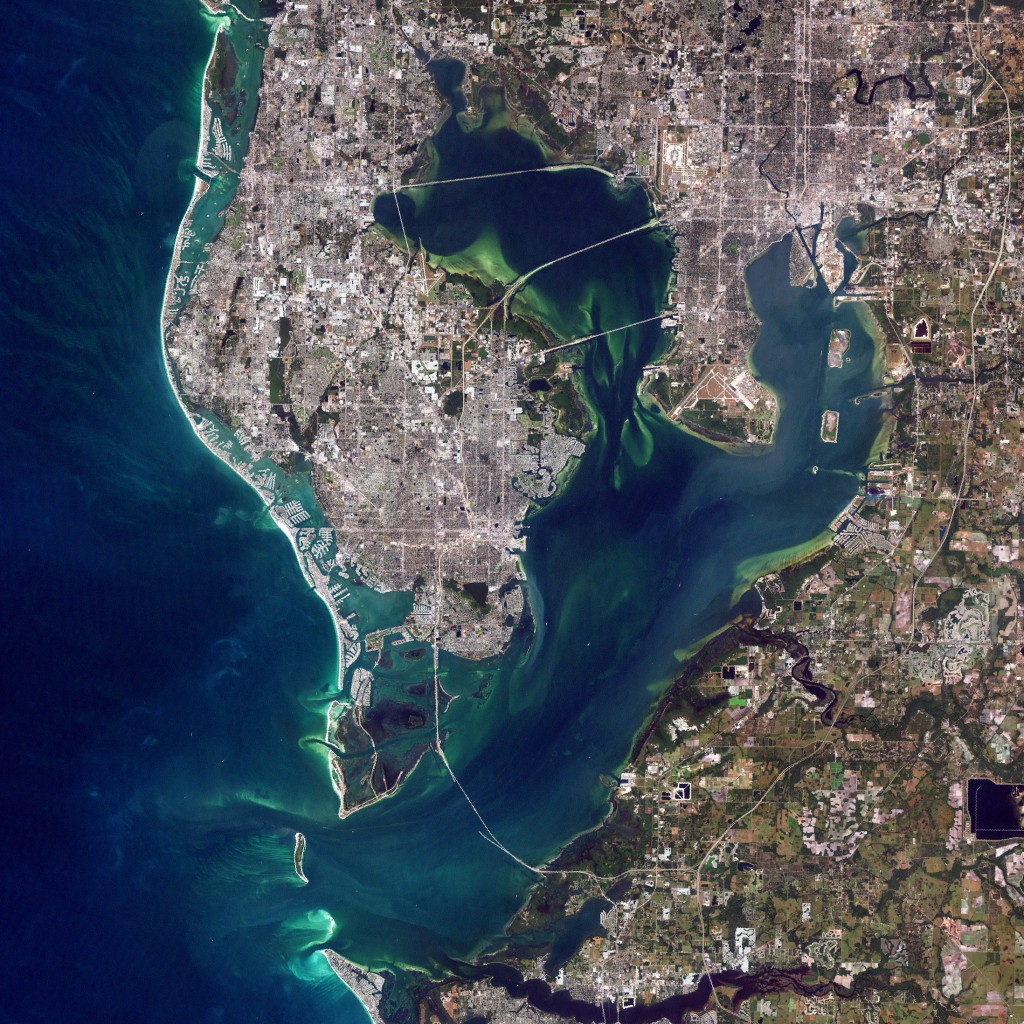 The Tampa Bay area will have three Senate seats and 14 House seats on the 2018 ballot; while most of the Pinellas and Hillsborough delegations will be the same when the 2019 Legislative Session rolls around, a few races are starting to heat up.
First, the sure things.
Tampa Republican Sen. Dana Young is still running solo for re-election to SD 18 and looks primed to win it with $160,000 on hand in her campaign account and another $690,000 stashed away in her political committee, Friends of Dana Young.
While that money could be put to use against a worthy challenger in the Hillsborough seat, Young has planned some other uses for it behind the scenes, perhaps helping some allies win in tougher battlegrounds.
In Pinellas-based SD 16, go ahead and pencil in former Republican Rep. Ed Hooper as the odds-on favorite to take over for Clearwater Republican Jack Latvala, who resigned the seat ahead of the 2018 Legislative Session after a pair of damning reports detailing alleged sexual harassment was released.
Hooper has more than three decades of public service under his belt — eight years as a lawmaker and 24 as a firefighter — and primed for a return to the Legislature. Through the end of the year, the Clearwater Republican had amassed $245,000 in campaign cash and another $85,500 through his political committee, Friends of Ed Hooper.
His Dem challenger, Bernie Fensterwald, is limping along with less than $5,000 on hand.
On the House side, most incumbents can expect a smooth pathway to re-election. Republican Reps. Shawn Harrison, Chris Latvala, Jake Raburn and Chris Sprowls are running unopposed, and all but Harrison hold safe GOP seats. He's nearly hit $100,000 in total fundraising, however, so he should be well-equipped to stave off a Democratic challenger.
Republican Joe Wicker is also unopposed and posting decent numbers in HD 59, which is opening up due to current Rep. Ross Spano running for Attorney General. Wicker's also snagged Spano's endorsement.
HD 60 Republican Rep. Jackie Toledo and HD 58 Republican Rep. Lawrence McClure are facing challengers, but each holds a substantial advantage — McClure's district, which he recently won in a special election, has been held by a Republican since its inception despite Democrats holding a 3,300-person edge in voter registrations. Ditto for Toledo, who took over for Young in 2016.
Toledo had $77,000 banked at the end of 2017, and challenger Debra Bellanti has yet to post a report as she filed for the seat on Jan. 3. McClure hasn't published a report for his 2018 bid, but he had $36,635 left over when he cruised through the special last month, while NPA challenger Shawn Mathis Gilliam hasn't shown a dime since filing in April.
For Democrats, HD 68 Rep. Ben Diamond can be counted as a surefire win. He's got $83,000 stashed away in his campaign account and his only opponent is Republican Neelam Taneja-Uppal, who has raised $0 through four months in the race.
The St. Pete-based district looks competitive on paper, but if Bill Young II couldn't get within 5 points in an off-cycle election, Taneja-Uppal can't have much hope to fare better.
There's a slim possibility a couple incumbents could be knocked out in primary races.
Rep. Jamie Grant will need to get through Terry Power in the Republican Primary for HD 64, and while the longtime lawmaker likely has a handle on things, Power didn't try to spare any feelings when he filed.
Grant has about $31,000 in his campaign account compared to about $4,000 for Power. Grant is likely to keep the money edge through the primary season, and if he wins, the district's GOP majority will kick in and send him back to Tallahassee for another two years.
The same situation is unfolding in heavily Democratic HD 70, where first-term Rep. Wengay Newton is facing two primary challengers.
Through December, Newton had about $15,000 on hand, while challenger Vito Sheeley had about $1,000 banked. St. Petersburg attorney and civic activist Keisha Bell announced last week that she would enter the race soon, but hasn't done so yet.
Sheeley has picked up some major endorsements, including one from St. Pete Mayor Rick Kriseman, whom Newton snubbed in favor of former Mayor Rick Baker in the contentious mayoral election last year.
With the 2018 Legislative Session pausing fundraising efforts for sitting lawmakers, Sheeley and Bell will have some time to catch up to Newton and make it a race.
Now to the unknowns.
Tampa Bay will have new blood in at least four House Seats and another new representative and senator could make the 2018 class depending on how things shake out for Tampa Democratic Rep. Sean Shaw and Brandon Republican Sen. Tom Lee.
Lee is currently running for re-election to SD 20, but don't expect him to be on the ballot come Election Day unless it's for Chief Financial Officer.
That leaves Republican John Houman as the de facto front-runner for the GOP leaning seat.
Yes, that John Houman, the candidate who goes by "Mr. Manners" and bravely attempted to explain that the only reason he has a felony DUI while most politicians got through life without one is that the politicians had "a good lawyer."
Also running is Democrat Kathy Lynn Lewis, who filed on Jan. 3, and but in reality, it's likely Lee's successor hasn't filed yet.
Shaw is running for re-election to HD 61 and had $41,000 in his campaign account at the end of 2017, but he's currently deciding whether he'll make a go for Attorney General. If he does, Democrat Byron Henry is waiting in the wings to take over his seat in the House.
New blood is also for sure coming to House Districts 62, 66 and 69, due to the exits of Reps. Janet Cruz, Larry Ahern and Kathleen Peters, respectively.
Democrats filed for Cruz' seat are Michael Alvarez and Carlos Frontela. 
John Rodriguez had filed for the HD 62 race but has since dropped out. He is expected to become the legislative affairs point person for the city of St. Petersburg, replacing the retiring Sally Everett.
Only Alvarez has made progress in the money race, with about $19,000 raised and $11,400 on hand through December. By the same date, Frontela had approximately $1,000 in his campaign account; Rodriguez had $631.
HD 66 is turning into a tough primary battle between Pinellas GOP chair Nick DiCeglie and St. Pete attorney Berny Jacques.
Jacques currently leads the money race with $106,302 cash on hand between his campaign account and political committee, Protect Pinellas, but DiCeglie has outpaced him since he filed for the seat in September. The sum of his four campaign finance reports shows him with $59,427 on hand at the start of the year.
In HD 69, it's Jeremy Bailie against Raymond Blacklidge in the Republican Primary, and Blacklidge leads with $58,000 in his campaign account and $19,000 in his political committee, Friends of Ray Blacklidge. Bailie has a little over $25,000 for in his campaign account.
Democrat Jennifer Webb has also refiled for the race after losing to Peters in 2016; she's off to a good start with more than $33,000 on hand, including more than $13,000 raised in December.
HD 69 has kept voting for Republicans, but without an incumbent in the race, it has the potential to be a swing district. The electorate is broken into equal thirds of Republicans, Democrats and independents.