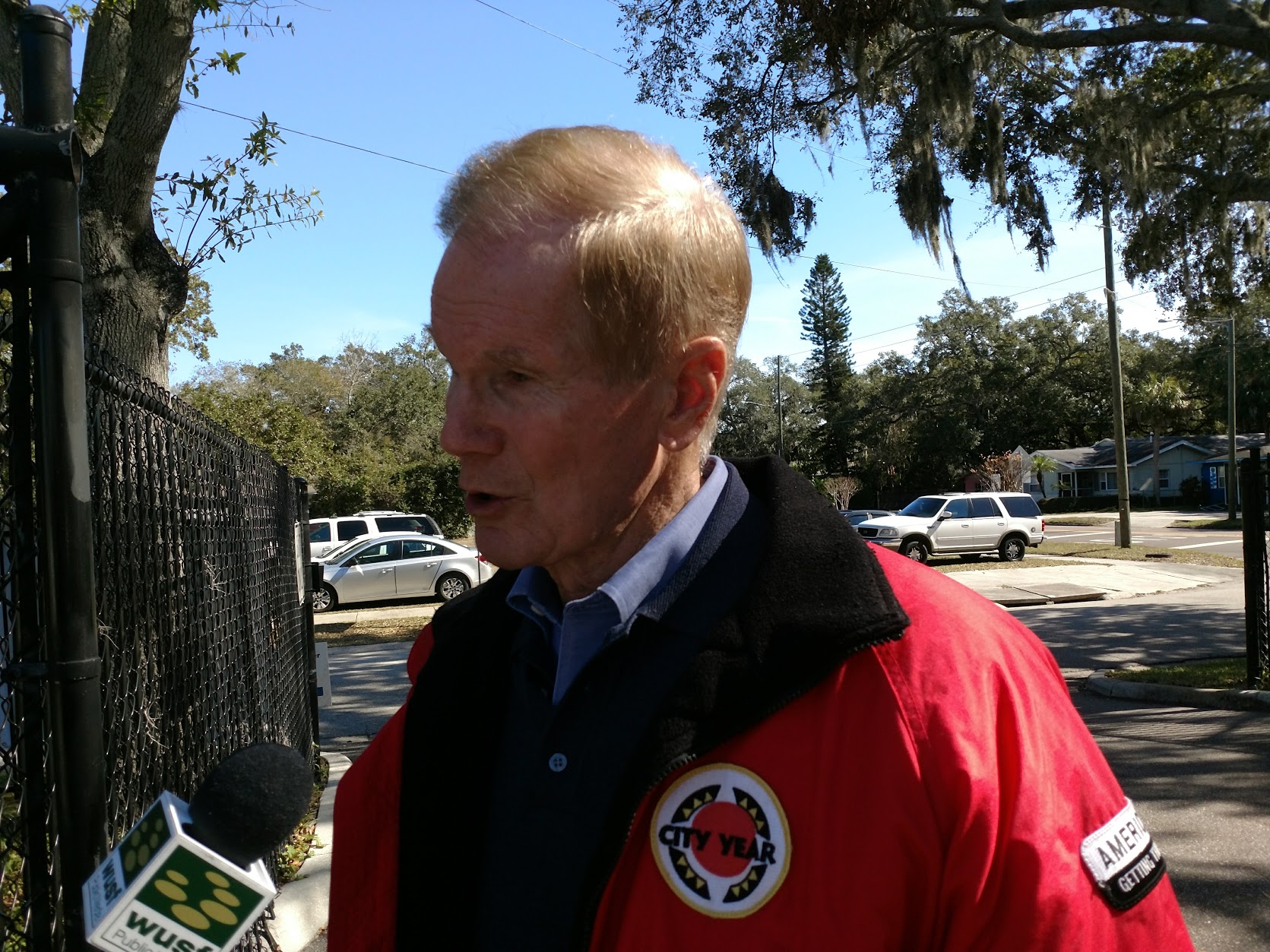 U.S. Senator Bill Nelson believes President Donald Trump's comments about "sh*thole" countries were "deplorable" and only serve to divide Americans.
"The president's comments are awful. They're deplorable," Nelson told two reporters Monday in St. Petersburg. "What a president ought to be is a uniter, not a divider. And that's what's so troubling about so many of the comments that he's made. Not only this recent one, but so many that preceded it."
Nelson addressed the latest controversy surrounding Trump moments before he participated in an MLK National Day of Service with St. Petersburg Mayor Rick Kriseman and Habitat for Humanity of Pinellas County.
Two Republican U.S. Senators are disputing whether Trump actually uttered the epithet in question. Georgia's David Perdue said on ABC's This Week that the quote attributed to Trump is a "gross misrepresentation" of what the president really said.
"Remember it was bipartisan," Nelson retorted, referring to the fact that Illinois Democrat U.S. Senator Dick Durban and South Carolina Republican Lindsey Graham have both said that Trump used the word in question, "so if I had to guess who all was telling the truth, I'd take the bipartisan statement of Graham and Durbin."
On Monday, Nelson marched in the MLK Dream Big Parade in St. Petersburg, an event which he described as "infectious" and "joyous."
While talking about Dr. King and the national holiday that honors the civil rights icon, Nelson noted the significance of Alabama recently electing Democrat Doug Jones to the U.S. Senate, specifically how he had successfully prosecuted two KKK members who were involved in the bombing of four black girls in Alabama in 1963.
"I think there are good things that are happening," he said. "But at the same time, this meanness and partisanship and this rigidity that you don't go around and try to bring people together, instead try to put them apart, that you don't respect other people. That does concern me, and I can tell you I didn't see that on the faces of the people in the parade today. What I saw was happiness and enjoyment."
On immigration and DACA, Nelson says that he is unsure if there's a deal to be made.
A  bipartisan proposal sponsored by Graham and Durbin and supported by Nelson had focused on four main components: a permanent solution for DACA recipients, border security and reforms to the diversity-visa lottery program and what the president calls "chain-migration," or when immigrants sponsor relatives to join them in the U.S.
Trump seems to have turned against the proposal.
"DACA is probably dead because the Democrats don't really want it, they just want to talk and take desperately needed money away from our Military," Trump wrote in a tweet. In another tweet he wrote," I, as President, want people coming into our Country who are going to help us become strong and great again, people coming in through a system based on MERIT. No more Lotteries!"
https://twitter.com/realDonaldTrump/status/952528011869478912
Regarding the Trump administration's reversal on opening up Florida's Gulf and Atlantic coasts for offshore drilling, Nelson says it's no time for Floridians to "let their guard down."
"The oil boys are relentless and they'll be back," he cautioned.