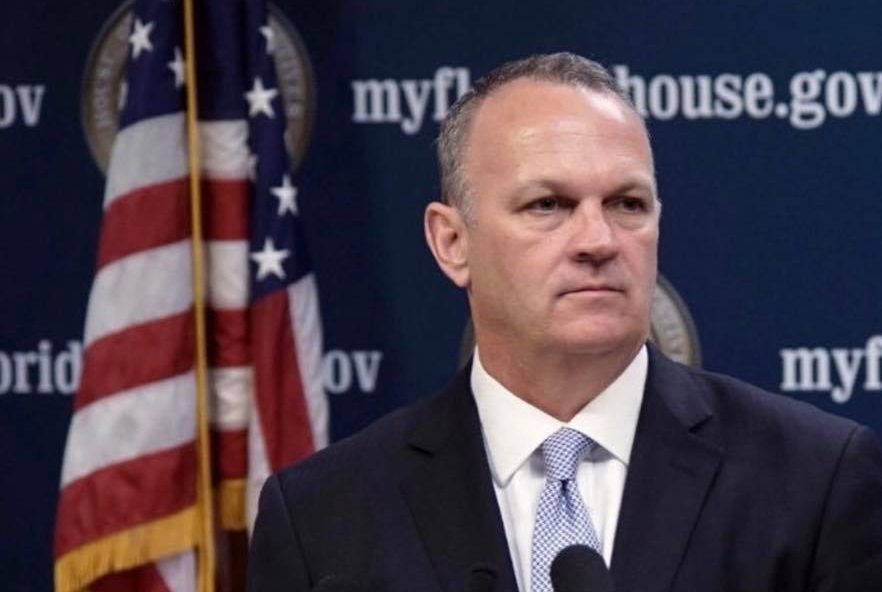 House Speaker Richard Corcoran, a supporter of the Trump administration's immigration crack down, wants federal prosecutors to "immediately" investigate two Democrat elected officials in Florida for supporting so-called sanctuary cities.
"Unfortunately, my state of Florida has two elected mayors — one in Tallahassee and another in St. Petersburg — who've publicly stated and continues to openly advocate for these illegal sanctuary policies," Corcoran wrote in a letter to Homeland Security Secretary Kirstjen Nielsen on Wednesday.
The letter came a day after Nielsen testified in front of the Senate Judiciary Committee that her agency is exploring legal avenues to prosecute elected officials that protect immigrants from deportation.
"The Department of Justice is reviewing what avenues may be available," Nielsen told lawmakers.
Corcoran was quick to jump on that plan and pointed Nielsen to both Gillum and Kriseman.
"I strongly believe that any elected official who picks and chooses which laws to follow and which to ignore, should be removed from office," Corcoran said.
The Land O'Lakes Republican suggests that advocating for "sanctuary city" policies means it's likely federal immigration laws may not be followed in their municipalities. Gillum has been a vocal opponent of Corocran's "sanctuary city" ban bill and has called Adam Putnam, a Republican gubernatorial candidate who campaigns off of his anti-sanctuary stance, a "racist."
Kriseman recently won a mayoral race in St. Petersburg and has said that his city will protect undocumented immigrants from "harmful immigration laws."
As the term-limited House Speaker concocts a possible run for governor, he has used his power in the Legislature to push dozens of issues through the Florida House. This would give voters a clear layout of his conservative values when encountering his name on the 2018 ballot.
"No matter how much Richard Corcoran tries, Donald Trump already endorsed Ron DeSantis," Gillum's spokesman Geoff Burgan said. "We are proud to stand with Mayor Kriseman on the right side of history."
Kriseman's spokesman Benjamin Kirby said there is "plenty of time for Republican primary politics after session" and that Kriseman is focus on "working hard to ensure St. Pete remains a welcoming, inclusive, and lawful city."
The letter comes hours after U.S. Immigration and Customs Enforcement officials struck a deal with 17 counties in Florida to hold undocumented immigrants in local jails for 48 hours after they have posted bail or finished their sentences.
The mutual agreement would require civil warrants – not judicial warrants —  to detain undocumented immigrants for a longer period. Federal courts have held ICE using ICE detainer requests is unconstitutional.
House leadership touted the effort, saying the agreement between federal and local law enforcement in the state will "strengthen the legal immigration process."
Last updated on January 18, 2018