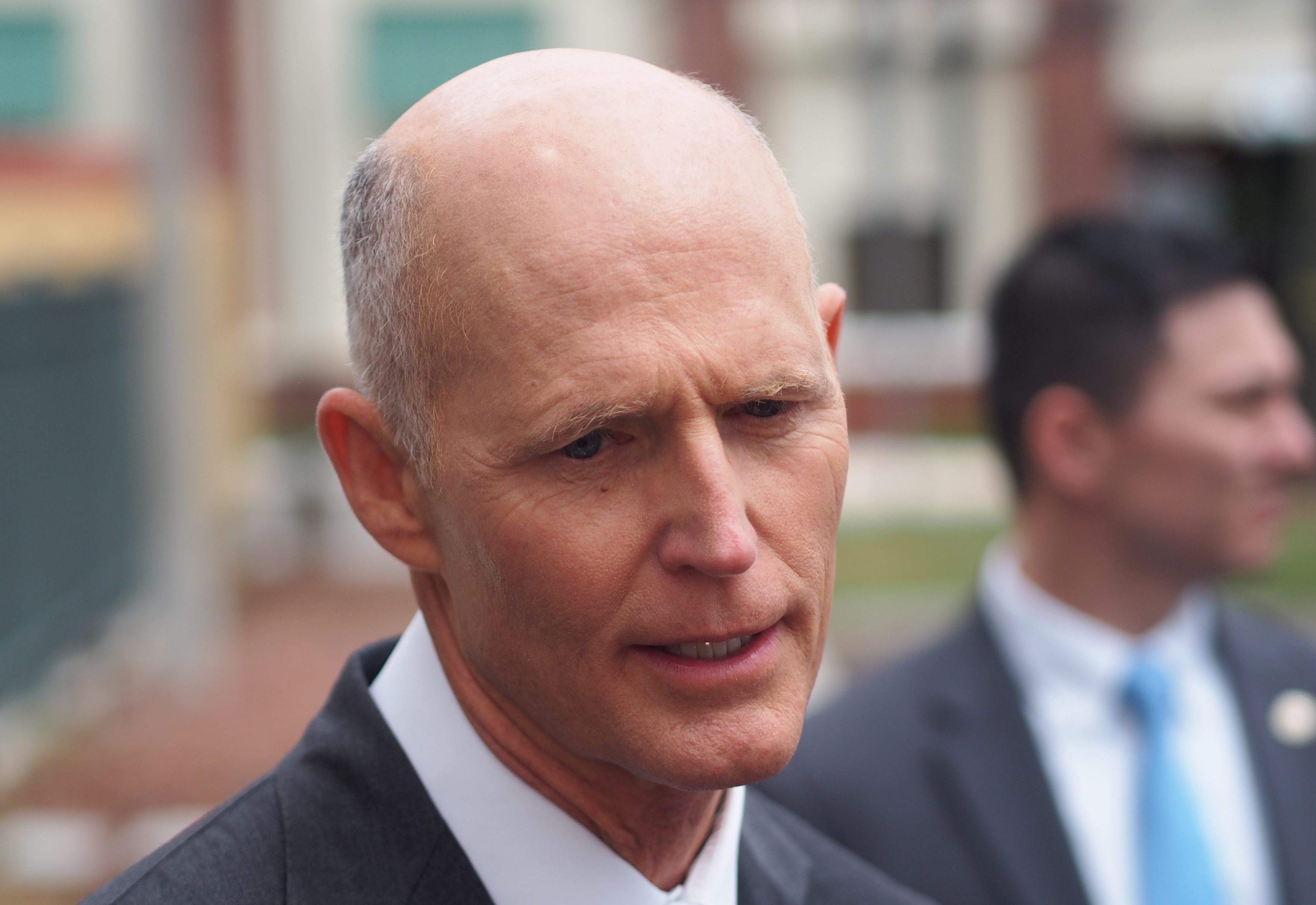 There will not be special elections to replace two Florida lawmakers, Gov. Rick Scott said in a press gaggle Thursday.
Scott said that "we have listened to the Supervisors of Elections" and "we're going to follow their lead."
The two legislators: Villages Rep. Don Hahnfeldt, an HD 33 Republican who passed away in December; and Clearwater Republican Sen.  Jack Latvala, who resigned his SD 16 seat amidst the scrutiny of multiple accusations of serial sexual harassment.
Neither forsaken special election will affect solid Republican majorities in either chamber.
Cost was a determinant, at least in the recommendations of elections supervisors in Pinellas and Pasco: Per the Tampa Bay Times, that could have cost upwards of a million dollars.
"I really feel that this is a common-sense decision," Pinellas Supervisor of Elections Deborah Clark told TBT. "The information that we've provided makes a clear picture."
In the case of the Hahnfeldt vacancy, the local SOE expected a special election when the representative passed on.
But that won't come to pass either.
In both cases, the elections would have come after the 2018 Legislative Session and the winners would have had to immediately turn around and run for re-election in the fall.
The reprieve from back-to-back elections was appreciated by former Republican Rep. Ed Hooper, the leading candidate in the SD 16 race.

"I think it was the right call. I'm not a big fan of doing two elections for the same job in one year," he said. "That doesn't allow you to spend time working for your constituents, and you're spending about $1 million of other people's money. It doesn't affect my campaign. I would have been ready if there was a special election, or on Nov. 9."
In addition to the Hahnfeldt and Latvala vacancies, four other seats in the House and Senate are empty: HD 39, HD 72, HD 114 and SD 31.
Only HD 72 will hold a special election before the end of the 2018 Legislative Session, which runs through early March.