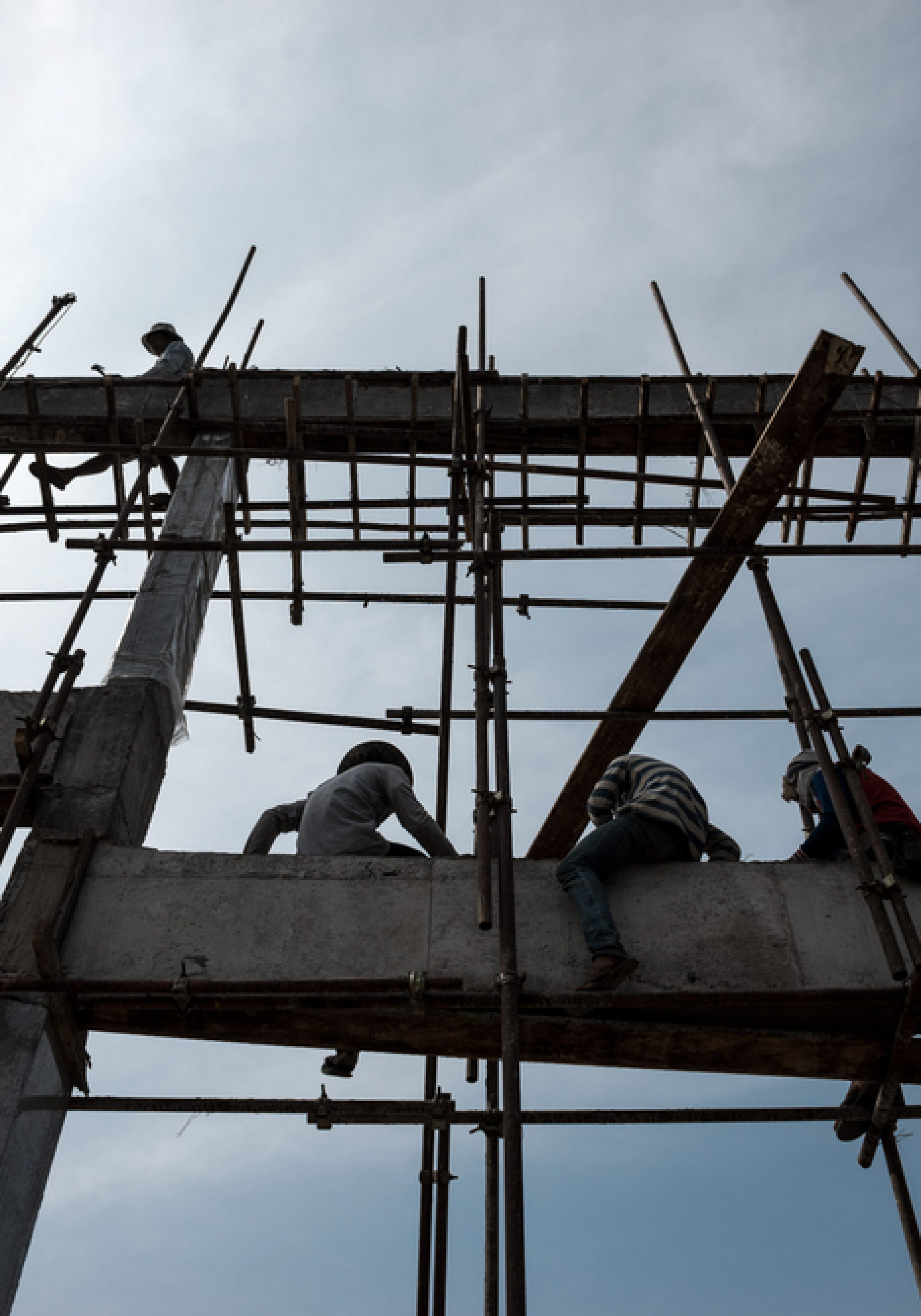 An immigration measure heading toward the full Constitutional Revision Commission would require all employers in the state to use a federal electronic system to verify the legal work eligibility of every new hire drew criticism on Friday from agriculture and business groups concerned with filling a worker shortage in their industries.
Representatives with the Florida Farm Bureau and the Florida Homeowners Associations said the verification system, called E-Verify, would make it more difficult to find workers to work in the fields and in the home building industry.
"The immigrant community is not opposed to E-Verify, but the visa program is broken," Adam Blalock, an attorney with the Florida Farm Bureau, said.
Christopher Emmanuel, of the Florida Chamber of Commerce, also opposed the proposal saying that if it goes on the November ballot and voters approve it, the system's "unintended consequences" will be harder to fix.
"We are putting it in a nearly permanent and nearly unchangeable place," he said.
Emmanuel is skeptical about the program's "random auditing program," which would allow employers and employees to be investigated.
The proposal cleared its last panel with a unanimous vote on Friday, but commissioners Chris Nocco and Jose Felix Diaz, a former state representative most recently hired by the Ballard Firm, still questioned if the proposal should be part of the state constitution.
Nocco and Diaz were both appointed by House Speaker Richard Corcoran, a big proponent of tougher immigration enforcement in the state.
"I think (E-Verify) is a good idea, but I think it needs to go back to the Legislature," Commissioner Chris Nocco said. "It is not enforceable and it is a feel-good band aid."
Nocco had reservations about the fiscal costs the new system would bring to the Department of Business and Professional Regulation, which is tasked with licensing and regulating more than a million businesses in the state.
"This is a lot of responsibility on them and the fiscal impact needs to be addressed along with the unintended consequences that can go with (the system)," Nocco added.
Attorney Rich Newsome, a commissioner also appointed by Corcoran, is championing the measure and said the issue has failed to garner legislative support in past years because of "wealthy lobbyists" tied to agriculture and construction. The same groups that opposed his proposal on Friday.
But Newsome believes that if the system is implemented statewide it will prevent illegal employment of undocumented immigrants in the future and protect undocumented workers from exploitation.
Newsome cited a Naples Daily News investigation that found businesses and insurers in the state profit from undocumented workers and then dump them after they are injured. He said a system like E-Verify would help put a stop to that.
Nearly 800 undocumented workers in Florida have been charged with workers' compensation benefit fraud for using illicit Social Security numbers to either get their jobs, file for workers' compensation benefits, or both.
As Newsome's proposal heads to its final stop before it can go on the November ballot, he said he is open to "tweaking the language."