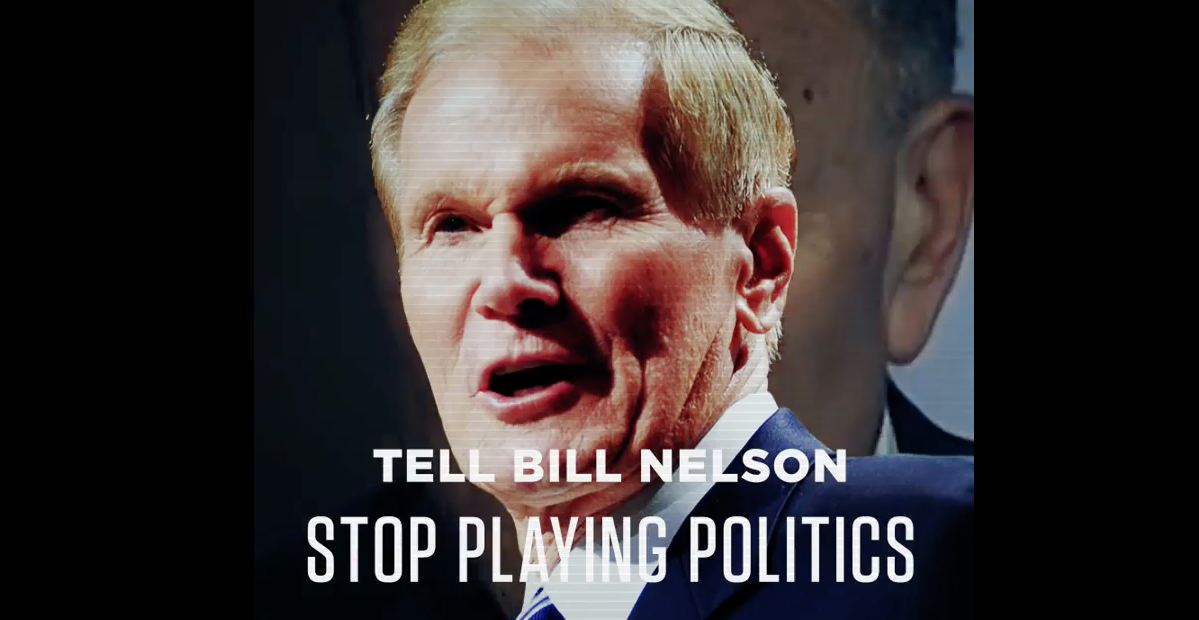 Washington's blame game began just a few hours after the federal government officially shut down.
The National Republican Senate Committee (NRSC) is targeting Sen. Bill Nelson with an online Facebook ad condemning Democrats for the failure to come together on a Continuing Resolution to keep the government running.
The ad focuses on how the shutdown  threatens hundreds of thousands of Florida children from receiving health insurance and stops funding for the military.
"Bill Nelson's vote for the Schumer Shutdown will have serious, real-world consequences for Florida children and seniors, as well as our national security," said NRSC Communications Director Katie Martin. "When it really mattered, Nelson sided with Washington Democrats instead of Florida, and voters won't forget in November."
Click on the image below to watch the ad: