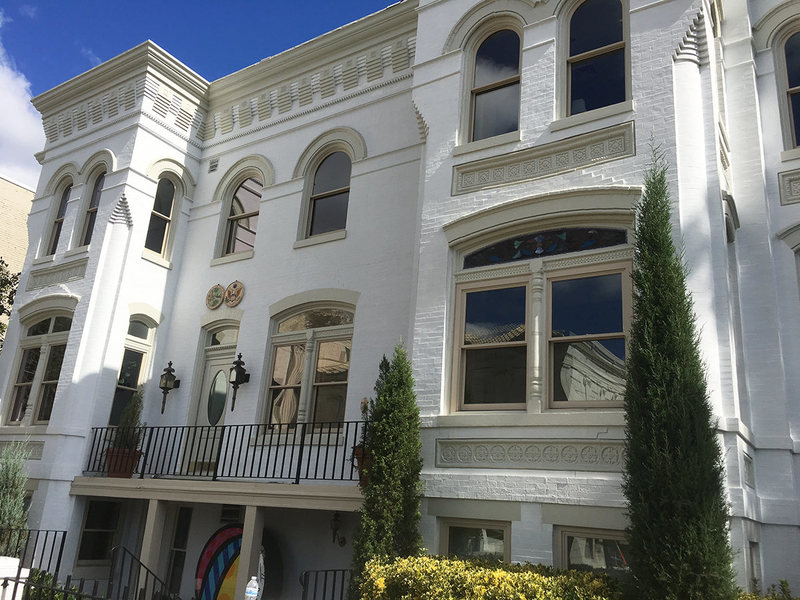 Florida Retail Federation VP of Government Affairs Melissa Joiner Ramba was selected to serve as a trustee for the Florida House in Washington, DC, FRF announced Tuesday.
"Melissa has been a tremendous advocate on behalf of Florida's retailers in Washington D.C. for a number of years, and her selection as a Trustee to the Florida House is well deserved," said FRF President/CEO R. Scott Shalley. "We're proud of Melissa, and we look forward to the impact she'll have in enhancing the Florida House's mission of promoting Florida to a global audience."
The three-story Victorian townhouse, built in 1891, is situated a block away from the U.S. Capitol and directly across the street from the U.S. Supreme Court. In 1973, the property was purchased via private donations due to the efforts of Rhea Chiles, the wife of former Florida Senator and Gov. Lawton Chiles.
"I'm honored to be selected as a Trustee for the Florida House," Ramba said. "The Florida House welcomes thousands of visitors each year and is an extension of the Sunshine State in the heart of our nation's Capital. I'm excited to be able to give back and support the house that served as a home base and a reminder of the Sunshine State during my time in DC."
The Florida House bills itself as "the only state embassy in Washington, DC" and in addition to displaying art, antiques and treasures donated by Floridians, the house serves as "a place of respite for Floridians either visiting or doing business in Washington."
Ramba joins fellow trustees Mike Hightower, Suzanne Chaffin, Olivia Bush, Leigh Kerr and Grace Nelson, the wife of U.S. Sen. Bill Nelson. The board is chaired by Sandra Stuart, with First Lady Ann Scott holding the title of honorary chair.