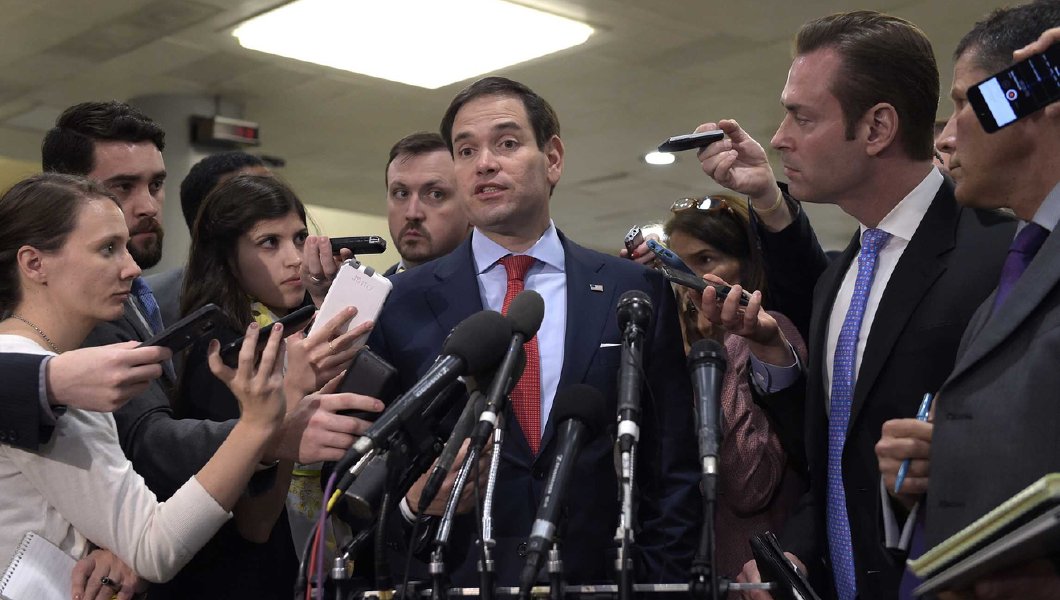 The cold war between Sen. Marco Rubio and Puerto Rican Gov. Ricardo Rosselló continued Thursday, with an offer from Rubio to help with a sight subtext of questioning Rosselló's competence.
A week after chiding Rosselló for spending too much time in Florida while the island territory continued to struggle with power restoration, Rubio offered "assistance" to Rosselló in dealing with a FEMA request.
In a letter to Rosselló designed to ensure that Puerto Ricans get the relief services they are entitled to as Americans, the senator observed that "federal resources require formal requests from a governor following a natural disaster."
Formal requests that hadn't been made, months after the storm.
"As you know, Florida has opened its schools, hospitals and housing facilities to the estimated 200,000 Puerto Ricans who have arrived in the state since Hurricane Maria made landfall in September. While our state and local governments are ready and willing to assist, their resources are limited after a devastating Atlantic hurricane season," Rubio wrote.
"The federal government has the programs and resources necessary to supplement our local governments," Rubio added, "but many of these programs require formal requests from the Puerto Rico government."
Rubio urged Rosselló to ask for help via the FEMA Direct Lease program, which offers temporary housing … pending Rosselló "formally making this request."