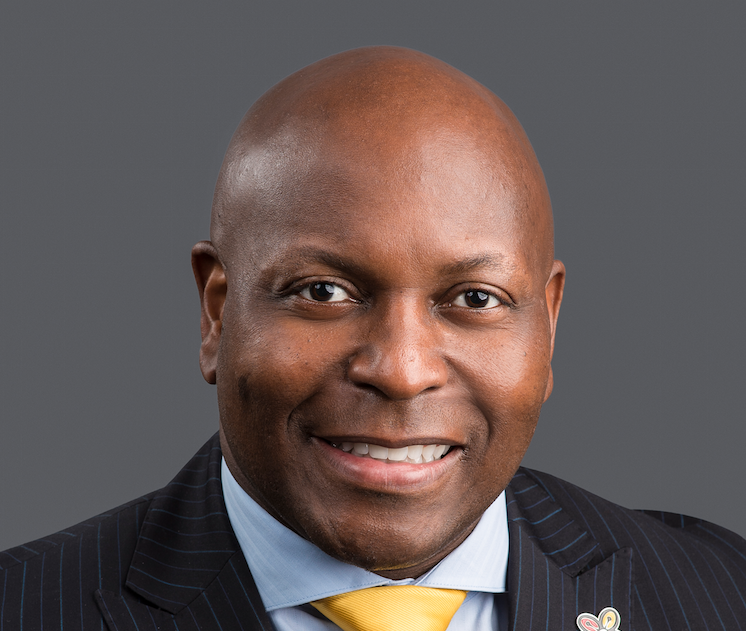 John F. Davis, most recently president of the African American Chamber of Commerce of Central Florida and a former Republican Party of Florida executive, has been hired as the new executive vice president of Orlando Inc., the Orlando Regional Chamber of Commerce.
The Orlando Economic Partnership announced the news Tuesday. Davis will manage the strategic and operational goals of the chamber beginning in February.
"John Davis has a proven track record as a leader in both the public and private sector, and he will help advance the goals of the Orlando Regional Chamber of Commerce," Tim Giuliani, president and CEO of the Orlando Economic Partnership, announced in a news release. "AACCCF has been a long-time partner of ours and Davis' leadership will continue to serve as a bridge between both organizations."
Prior to his role at AACCCF, Davis was the external affairs director for the state Department of Children and Families. He was also among the top leadership within the Republican Party of Florida and served as the state party's deputy executive director of operations. That post made him the highest-ranking African-American in the history of the RPOF. He also started his own business and served as the president of JFD Consulting Group, a political consulting agency.
Davis got a bachelor's degree in political science from Florida State University, where he was a star safety on the FSU football team in the early 1990s, helping the Seminoles win the 1990 Blockbuster Bowl with a late, goal-line interception against Penn State. He later co-founded ProStyle, a fitness company designed to give clients the experience of training like a professional athlete.
"Davis' rich background as an entrepreneur, business executive and community leader provides a solid foundation of skills critical to connecting and building our business community so that it can grow and thrive, ultimately generating jobs and boosting our region's economic potential," Angela Alban, president and CEO of Simetri, Inc. and chair of the Orlando Regional Chamber of Commerce, said in the news release.
"As the organization charged with leading the efforts to foster economic success for African American-owned businesses and the African American business community in Central Florida, we couldn't be more proud of Davis' work to further our mission and vision over the past four years," Joyce Odongo, vice president of senior community development at Wells Fargo Bank and chair of the AACCCF Broad of Directors said. "We will continue to work with John on initiatives and programs that serve to fulfill our vision for a better future."
Davis also has been involved with CareerSource Central Florida, the Commission on Community Service and Heart of Florida United Way. He also serves on the Chronic Homelessness Committee and is a member of the Kappa Alpha Psi Fraternity, the Florida State University Black Alumni Association and Southside Church of Christ.