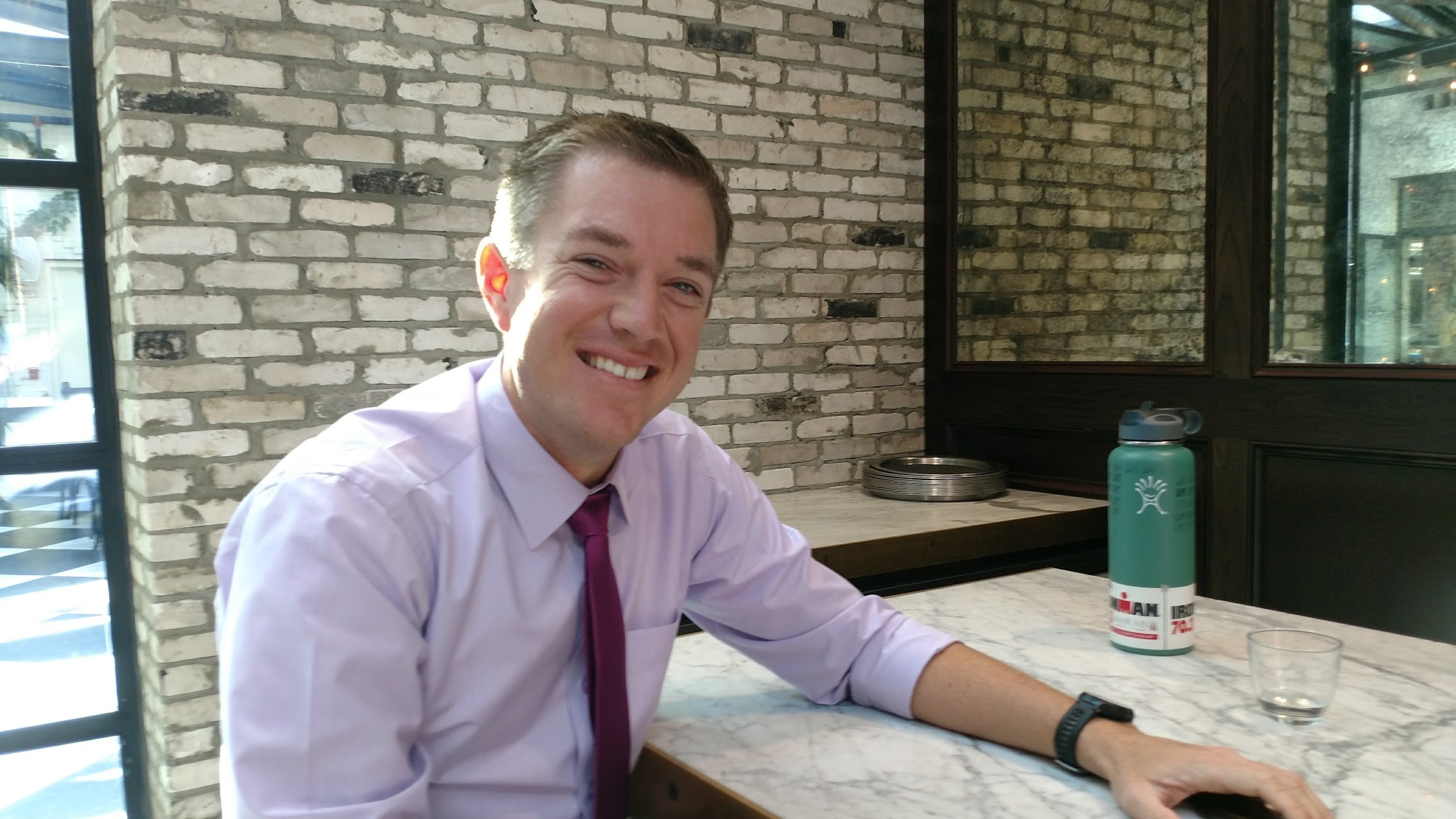 Navy veteran and Valrico-based businessman Andrew Learned is reporting he raised more than $64,000 in 2017 in his bid to win the Democratic nomination for Florida's 15th Congressional District, and currently has more than $22,000 in cash on hand.
The district is currently held by Republican Dennis Ross, who has held the seat since 2010.
Though Ross's fourth quarter totals had not registered on the Federal Election Commission's website as of 6 p.m. Wednesday, he reported having more than $269,000 cash on hand in his last fundraising report in October.
Learned is one of a handful of Democrats seeking to oppose Ross in the fall, but the has raised the most of any would-be challenger so far.
"It is heartening to see so many supporters across the district come together to stand with our shared values," said Learned campaign manager Rosalind Moffett. "Andrew's message is one that reminds people what 'service before self' looks like."
Learned stands out among the other Democrats running in that district who have reported their fourth quarter numbers.
Next up is Greg Pilkington, who reports having raised $46,374. However, that includes more than $36,000 in funds that he has lent his campaign.
Cameron Magnuson has raised a total of just $4,507, while Ray Pena Jr. has brought in just $1,712.
Fundraising numbers for Democrats Greg Williams and Jeffrey Rabinowitz were not available on the FEC's website Wednesday night.
CD 15 encompasses parts of eastern Hillsborough County, much of Polk County, and parts of Lake County.
Last updated on February 1, 2018