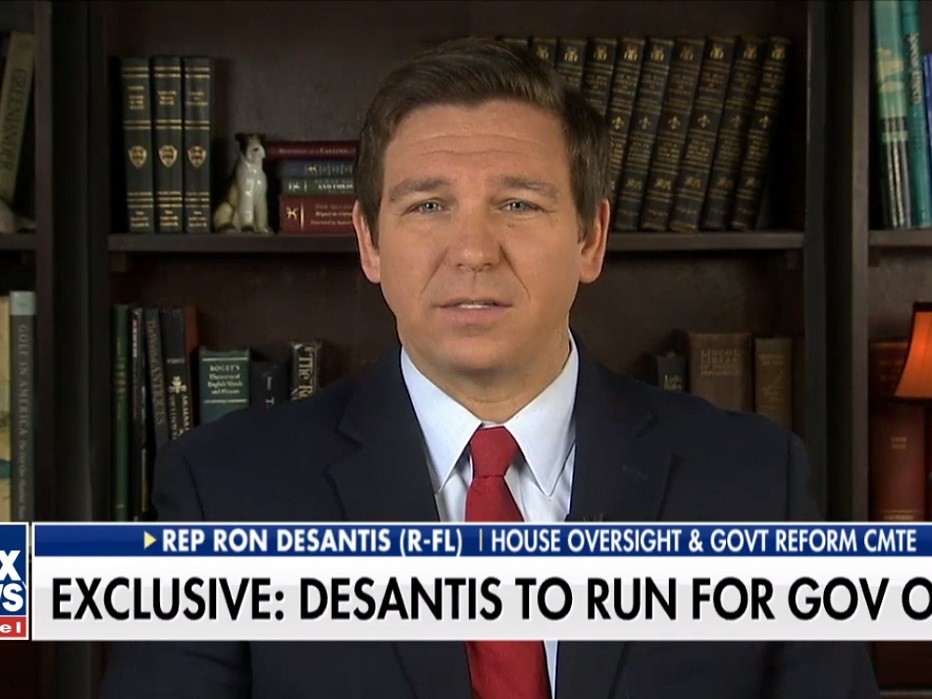 Rep. Ron DeSantis, a Republican candidate for Governor, extolled President Donald Trump's decision to release a previously classified House Intelligence Committee memo about the Trump-Russia investigation on Fox News Friday.
"It answered a lot of important questions, but it raises others," DeSantis said.
DeSantis noted the connections between Fusion GPS, the Obama administration, the Democratic Party, and the media, describing the "confluence" as one raising concerns and questions.
Among those questions: why surveillance was "re-upped" into the Trump administration.
"The interesting thing about this memo was that a lot of journalists in Washington were against releasing this," DeSantis said, an irony given that the same journalists have no issue releasing and using classified information.
"This whole Russia stuff," said DeSantis, was "wishful thinking" by anti-Trump media and FBI agents.
"The press," added DeSantis, "is so invested in this collusion narrative."
And DeSantis notes that even here in 2018, evidence of collusion between Russia and Trump has not been presented.
DeSantis wants Deputy Attorney General Rod Rosenstein to come in front of the Congress and justify extending the surveillance. Conservatives, including Ann Coulter, have called for Rosenstein's dismissal.
Rep. Matt Gaetz likewise lauded the release, urging FBI reform and legislation passed "so that this type of thing never happens again."
"The truth is out," Gaetz said.
The classified memo, which has been a point of contention for some weeks between Republicans and Democrats, alleges that there was bias and misconduct among FBI officials in the 2016 campaign in favor of defeated Democratic candidate Hillary Clinton.
The memo, prepared by House Intelligence Committee Chairman Devin Nunes, challenges the FBI's application for surveillance authority on Federal Intelligence Surveillance Act grounds.
Democrats, it is worth noting, are in opposition of the memo release.
"By releasing this memo, the President of the United States is undermining the credibility of our intelligence community and serving a huge victory to Vladimir Putin, the Russian government, and many other intelligence services," said Sen. Bill Nelson.
The Florida Democratic Party likewise had its take.
"Florida Republicans are helping to sabotage the Federal Bureau of Investigation, risk our country's security, and defy the requests of the leaders of our intelligence agencies, including the Trump Justice Department. Florida Republican Congressional members failed to protect Americans, that includes Rep. Tom Rooney and Rep. Ileana Ros-Lehtihen who sit on the House Intelligence Committee and could have prevented this memo from being released.
"Gubernatorial candidate and Congressman Ron DeSantis has also been one of the most vocal supporters of releasing the memo. Over the past week, DeSantis proudly undermined American law enforcement in a blatantly partisan effort to help Donald Trump. In the process, he has proved that he cares more about defending Donald Trump than standing with the law enforcement officers who protect this country everyday. Floridians deserve a governor who will proudly support law enforcement, whether it's the FBI or our local police officer, not a politician who will happily kowtow to the president."
The Democratic National Committee asserted that "Trump and his henchmen on Capitol Hill will do anything necessary to obstruct this investigation."