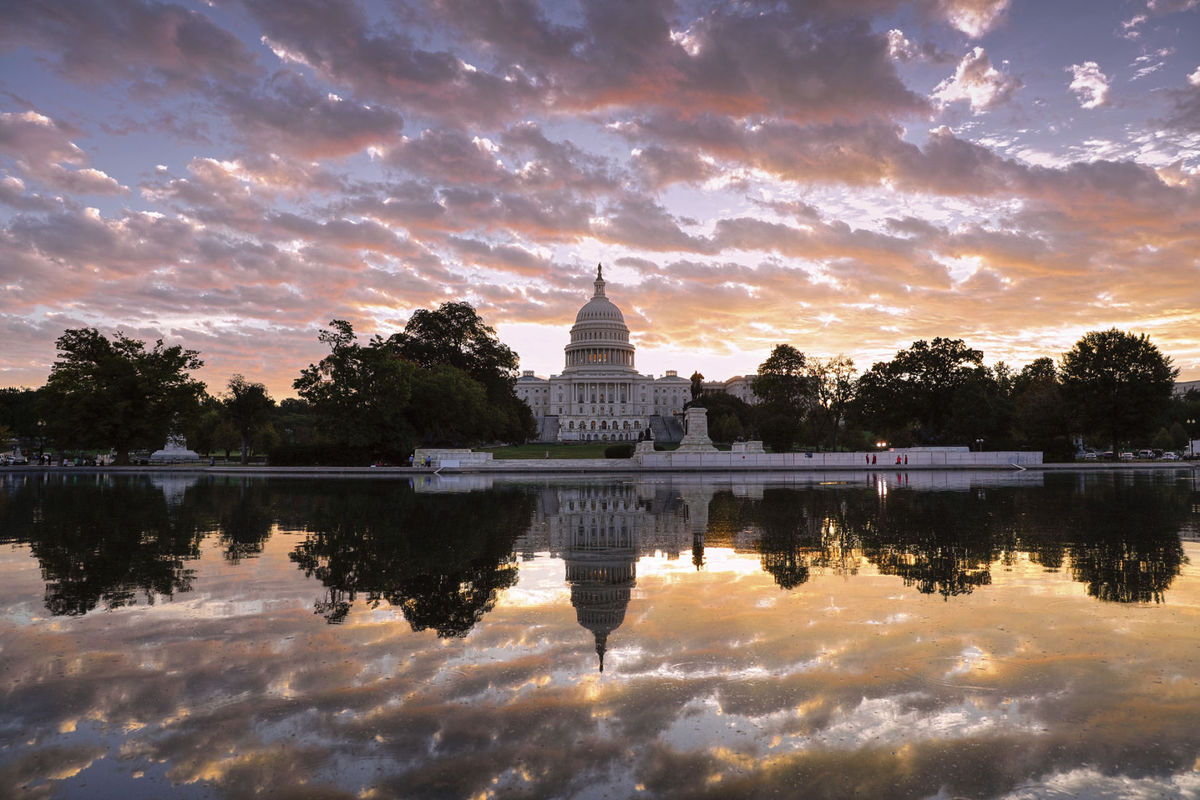 Fourth quarter shows large sums coming into competitive districts  
As the Federal Elections Commission continues to post the fourth quarter campaign finance reports steadily, the numbers may point to a couple of more interesting races in Florida than expected. Making things more interesting is the delegation looking at having two more open seats than expected this time one year ago.
A U.S. Senate seat and some potentially competitive races dot the Florida electoral map. Large sums of money are going into those races.
Democratic Sen. Bill Nelson raised $2.4 million during the last quarter bringing his total cash on hand to just over $8 million. Many expect GOP Gov. Rick Scott to announce a challenge to Nelson in the coming weeks.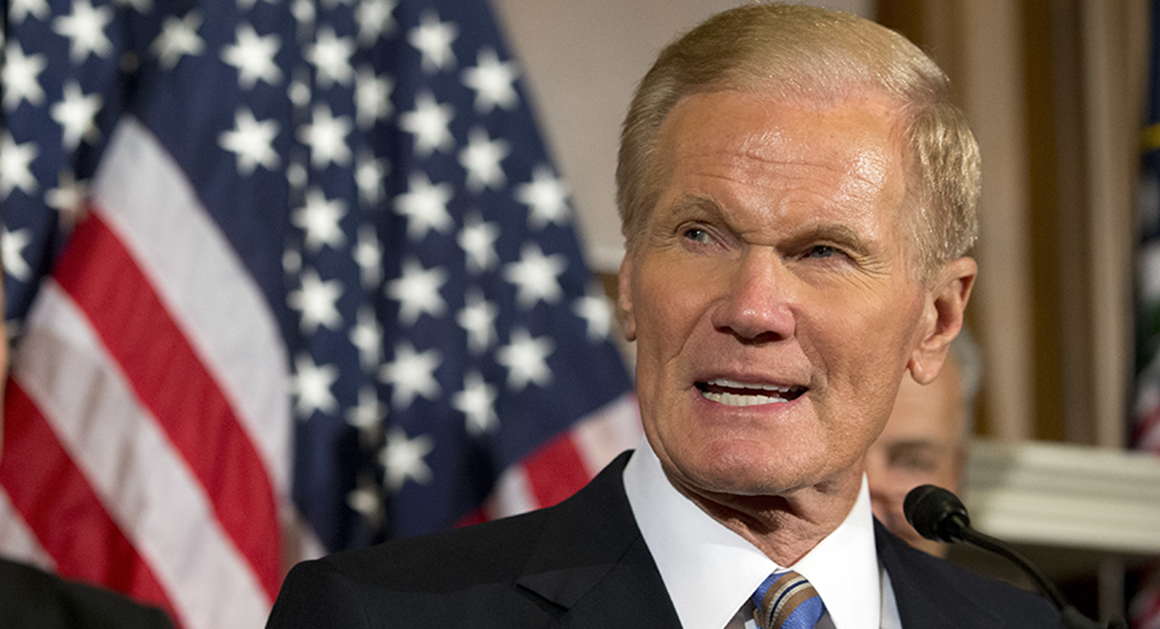 With Republicans holding a 16-11 advantage among House members, that number will almost certainly change by November. The question is "how much."
When long-time veteran Republican Ileana Ros-Lehtinen announced her retirement from Congress in 2018, the scramble among Democrats to flip that seat began. Of 7 Democratic candidates reporting as of Thursday, they had raised around $3 million combined with well over $2 million cash on hand.
Bruno Barreiro, the leading Republican, has raised $276,000 with $213,000 cash on hand. In a district that already leans Democrat, this appears to be on track for a Democratic pickup.
Marineland Republican Ron DeSantis, who is adept at raising funds, was favored to win re-election. His decision to run for governor has left Democrat Nancy Soderberg in position to make a strong run to win the now-open District 6 seat.
Soderberg raised $545,000 through December 31, with $376,000 on hand. Businessman John Ward has $644,000 cash on hand to lead Republicans, but most of his total comes from a personal loan to the campaign for $552,000. Other Republicans have recently (or are contemplating) jumping into the race.
One main target of national Democrats is District 26, where Kendall Republican Carlos Curbelo is seeking re-election. This district also gives Democrats a voter registration edge, but Curbelo is raising significant funds to keep his seat.
He has hauled in $2.25 million and has $1.7 million cash on hand. Curbelo's challenger, Debbie Mucarsel-Powell, has raised $417,000 through December 31.
District 18 is another where Democrats are pointing toward this fall. Freshman Republican Brian Mast has raised a little over $2 million and has $1 million cash on hand, while leading Democratic challenger Lauren Baer has $236,000 in the bank.
First-term Democrat Stephanie Murphy in District 7 flipped a GOP seat (John Mica) in 2016 and is raising significant funds as she seeks re-election. Murphy has raised $1 million and has $700,000 cash on hand.
Two Republican opponents have respectable amounts, but nowhere near Murphy's. State Rep. Mike Miller has $185,000 cash on hand while businessman Scott Sturgill has $177,000.
Will Republican Dan Webster coast to re-election in District 11? He only had $52,000 in the bank at the end of 2017.
Former Democratic Congressman Alan Grayson, while not announcing a run against Webster in District 11, has a campaign account open with ten times more cash on hand than Webster should he decide to do so.
Delegation co-chairman Vern Buchanan, a Longboat Key Republican, is sitting on the most significant pot with $2.2 million cash on hand. First-term Democrat Charlie Crist of St. Petersburg, who flipped a former GOP seat in 2016, has the second-highest total of $1.77 million, with Curbelo third.
Senate passes Nelson bill targeting abuse against minors and athletes
In the wake of the devastating revelations and sentencing of a sports doctor in Michigan for sexual abuse against minors, the Senate has passed a bill co-sponsored by Florida's senior Senator designed to prevent similar outrages.
The legislation is designed to ensure that aspiring U.S. Olympic athletes can report allegations of abuse to an independent entity to investigate, and to make sure that all national governing bodies follow the strictest standards to prevent and detect child abuse.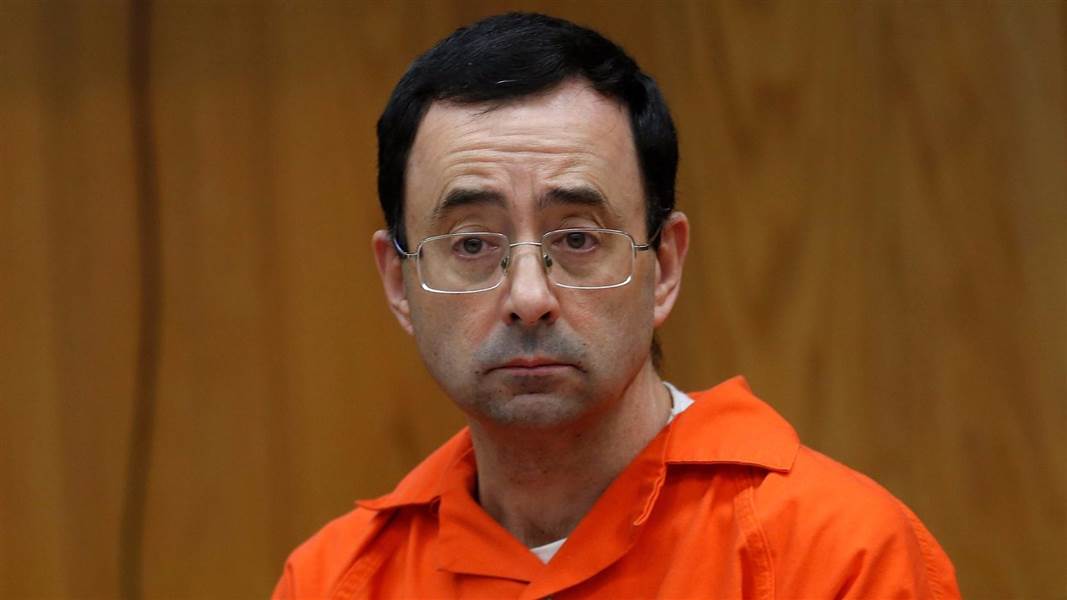 "The system failed these young women horribly," Nelson, the ranking Democrat on the Senate Commerce Committee, said in a news release. "By putting new safeguards into law to protect athletes from abuse we're sending a message that this cannot and must not happen again."
Specifically, the bill amends the Ted Stevens Amateur and Olympic Sports Act to require Olympic amateur athletic governing bodies to establish rules and policies for their respective sports. It includes restricting one-on-one interactions between adults and children so that child predators, like Larry Nassar, can no longer exploit the system.
The bill contains 29 co-sponsors including GOP Sen. Marco Rubio. The measure passed the House last week; it now heads to the president's desk for signature.
Rubio asks Tillerson to help protect Mexico from Russian election meddling
In recognition that Russia is trying to interfere with multiple elections, Florida's junior senator joined with two Democratic colleagues to ask President Donald Trump and his administration to help Mexico and other Latin American nations remain free from Russian meddling. Secretary of State Rex Tillerson travels to Mexico this week.
News reports indicate Russia is already using sophisticated technology to interfere in Mexico. Rubio joined New Jersey Democrat Bob Menendez and Virginia Democrat Tim Kaine in a letter to Tillerson expressing their concern.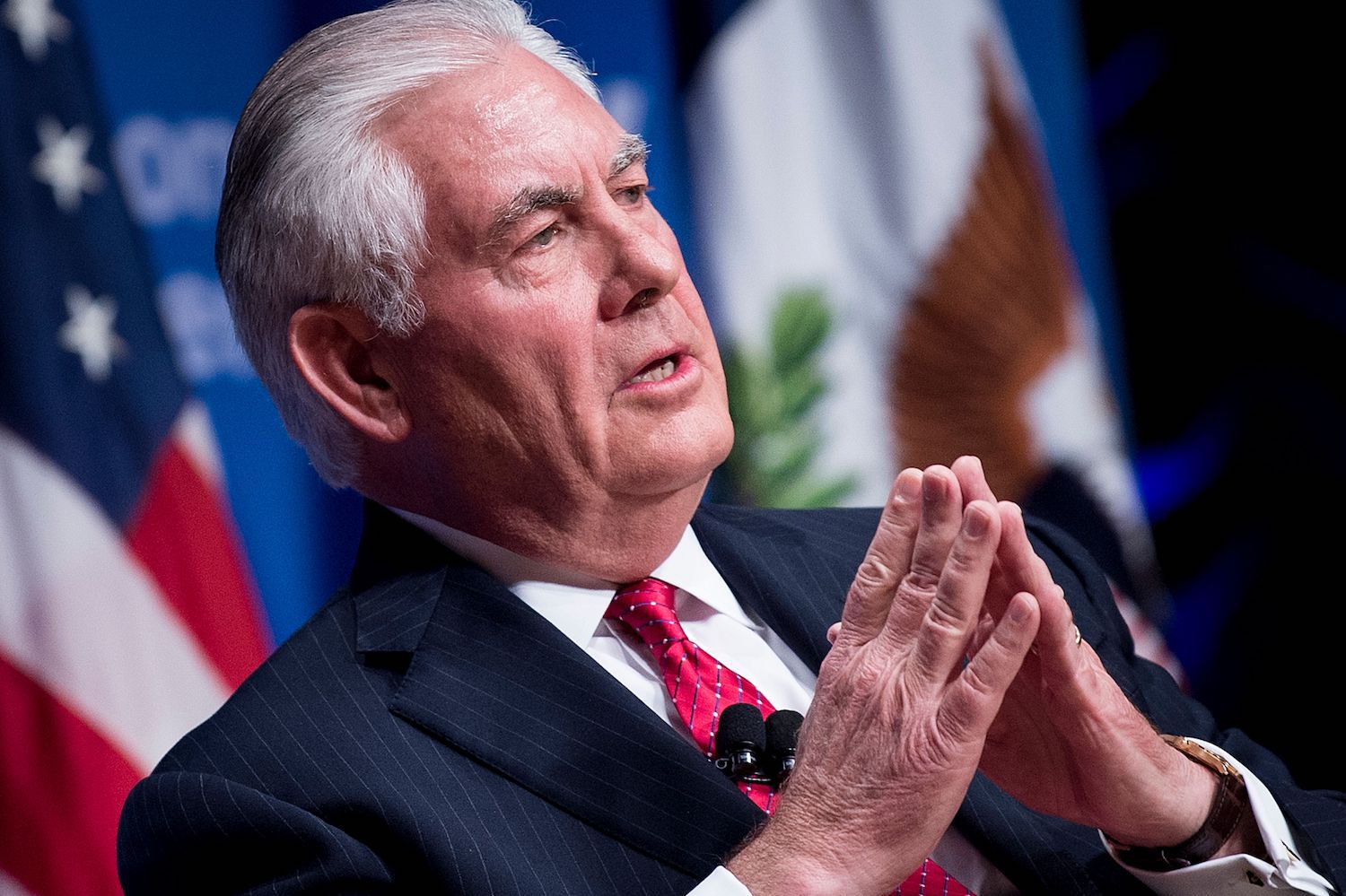 "Given Russia's history in the region, this, unfortunately, comes as no surprise," they wrote. "These recent actions are simply the latest chapter of Russia's malign influence throughout Latin America that threatens to destabilize the region."
They express the concern that the Kremlin poses a threat to rolling back the "hard-fought" advances in democracy within the region.
"As the chaos and violence following the latest Honduran election affirms, strong electoral processes and institutions are critical to the integrity of democracy," they said.
Rubio and Nelson seek oversight hearing on post-hurricane affordable housing
Both Florida senators are seeking answers on the effects two major hurricanes had on affordable housing on the U.S. and Puerto Rico. In a letter to Senate Banking Committee Chairman Mike Crapo, an Idaho Republican, and Ranking Member Sherrod Brown, an Ohio Democrat, Rubio and Nelson requested a committee oversight hearing on the effects Hurricanes Irma and Maria had on finding affordable housing for Puerto Ricans and Floridians.
Specifically, they request the committee explore the deficiency of affordable housing in Florida, the increase of foreclosures in Puerto Rico, and the federal government's effectiveness in providing housing assistance to victims of hurricanes and other disasters.
"According to recent reports, 35 percent of Puerto Ricans face foreclosure or delinquency, more than double the national rate of 14.4 percent during the peak of the housing crisis in 2010," they wrote. "With the expiration of the forbearance on foreclosures set for March 31, 2018, defaults on mortgage payments are expected to rise to unprecedented numbers.
"Making matters worse," they continued, "it has been reported that nearly 90 percent of homes on the island were completely destroyed as a result of Hurricane Maria and 80 to 90 percent of homes in the Florida Keys were destroyed or sustained damage as a result of Hurricane Irma. As displaced families move to Florida or within Florida, our state faces its own set of challenges."
The senators also pointed out that Florida is affected in two ways by the damage caused by the hurricanes.
"To effectively evaluate post-disaster housing concerns, it is essential that the Committee explore affordable housing solutions for families who live in Florida and the families who will be forced to move to Florida," they said.
Nelson, Rubio want Iran punished for hostage-taking
Florida's senators wish to impose more sanctions on Iran for hostage taking and human rights violations. Together with New Jersey Democrat Bob Menendez and Texas Republican John Cornyn, the senators introduced the Iran Human Rights and Hostage-Taking Accountability Act.
The bill comes as the 11th anniversary of the disappearance in Iran of Floridian Bob Levinson, a retired FBI agent.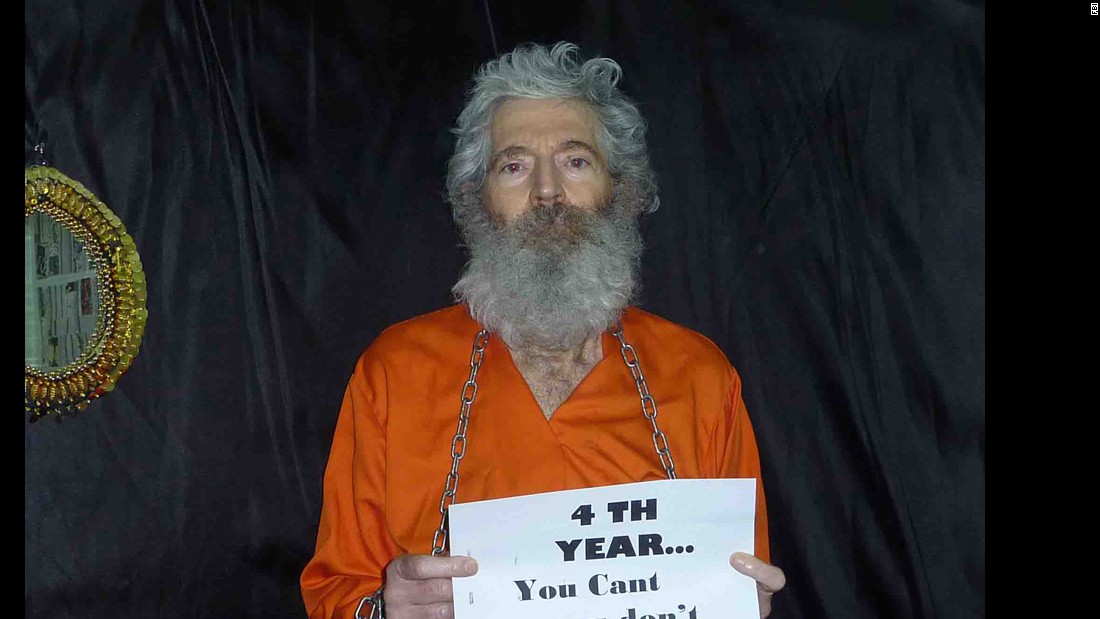 "It is unacceptable for the Iranian regime to continue denying any knowledge of Bob Levinson's whereabouts nearly 11 years after he was kidnapped on Iran's Kish Island," Rubio said in a news release. "This new bipartisan bill seeks to hold fully accountable Iranian officials involved in taking American citizens hostage and carrying out other human rights abuses."
Levinson's wife, Christine Levinson, attended Tuesday night's State of the Union Address as a guest of Democratic Rep. Ted Deutch of Boca Raton.
 "It's been more than ten years since Bob went missing off the coast of Iran, and we are more committed than ever to see that he's returned home to his family," Democratic Sen. Nelson said. "The bottom line is: Iran is responsible, and it's critical that we continue to maintain pressure on Iran until they return Bob home."
Deutch and Texas Republican Michael McCaul have filed a companion bill in the House.
 Delegation slams FEMA decision to cut Puerto Rico aid
A bipartisan group of delegation members is blasting a decision by FEMA to cut off food and water shipments to Puerto Rico. FEMA cited the progress of restoring power and basic resources.
Democratic Sen. Nelson called the decision a "travesty" and pointed out on the Senate floor that several areas of the island commonwealth remain without power since Hurricane Maria struck on September 20.
"I am absolutely shocked," Nelson said on the Senate floor. "I don't want to mince words here. We have a full-blown humanitarian crisis in Puerto Rico right now."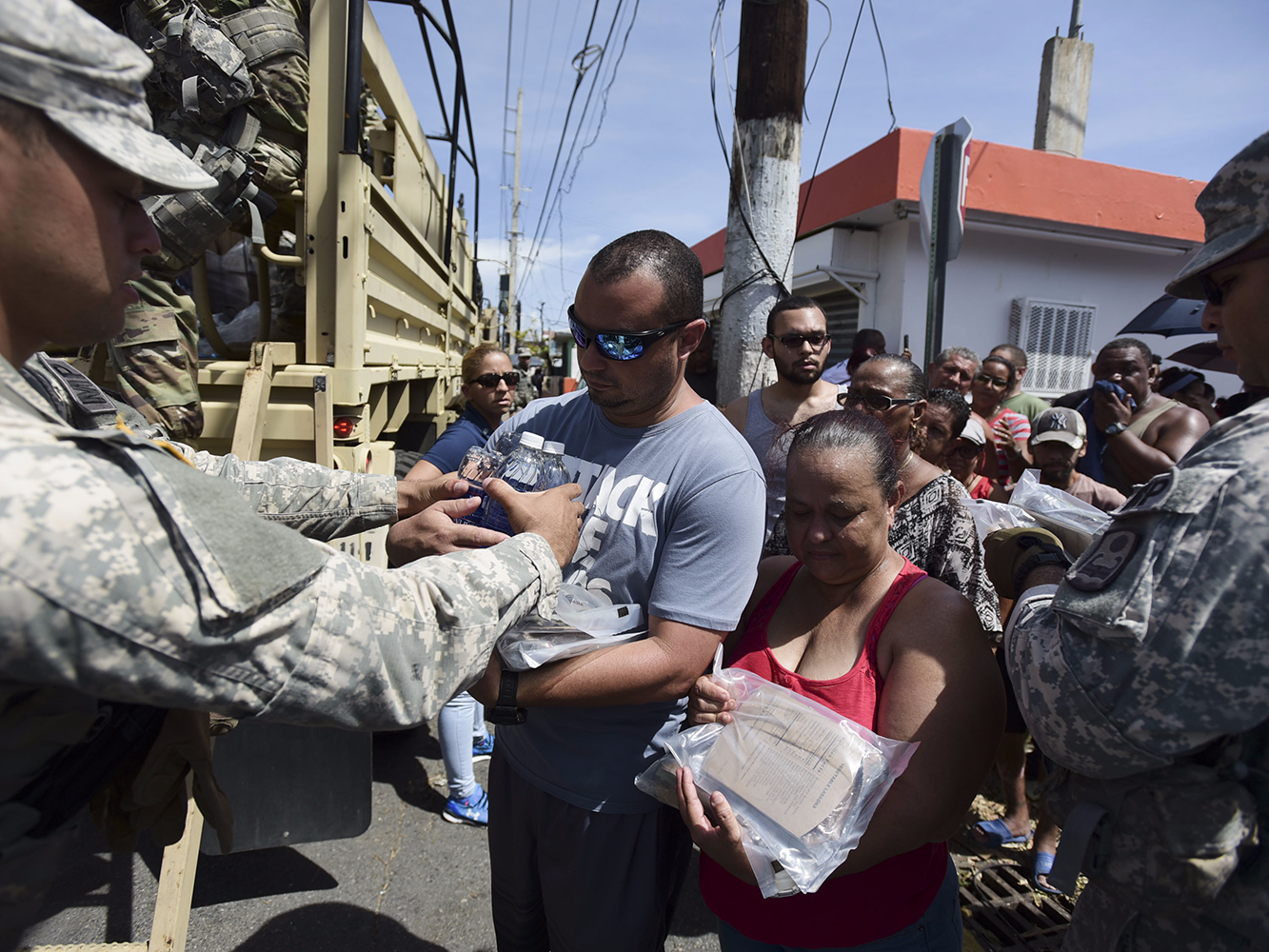 Republican Rubio pointed to a continuing misunderstanding about the status of Puerto Rico's citizens as a cause for the lack of urgency within the U.S.
"There are still a lot of people [who] wonder why are we are giving foreign aid to Puerto Rico," Rubio said. "You have to remind them, Puerto Rico is a U.S. territory, and its residents are U.S. citizens."
In a statement, FEMA defended its decision to end the shipments.
"The commercial supply chain for food and water is re-established and private suppliers are sufficiently available that FEMA-provided commodities are no longer needed for emergency operations," the statement said.
Orlando freshman Democrat Darren Soto, who has made multiple visits to Puerto Rico in the aftermath of Maria, pointed to a double standard between disaster victims from Puerto Rico and those from the mainland.
"Now is not the time to cut off this life-sustaining assistance," he said in a statement. "If Florida, or other states, were facing similar situations as the island, there would be an outrage by Members of Congress. We urge FEMA to reconsider; American lives are at stake!"
Soto joined with Puerto Rico's representative in Congress, Jenniffer Gonzalez-Colon, to send a letter to FEMA Administrator Brock Long urging the administration reconsider.
"Puerto Ricans in some parts of the island are struggling to make ends meet with limited access to food, water and other supplies," they wrote. "Many towns are still inaccessible by vehicle, making it difficult to distribute adequate supplies. We urge you to continue distributing food and water aid in Puerto Rico until the situation on the island has substantially improved."
In addition to Soto, among those signing the letter were Nelson and Rubio, along with Democrats Kathy Castor of Tampa, Alcee Hastings of Delray Beach, Al Lawson of Tallahassee, Stephanie Murphy of Winter Park, and Frederica Wilson of Miami Gardens.
Republicans joining in included Mario Diaz-Balart and Ros-Lehtinen of Miami, along with Dennis Ross of Lakeland.
Tweet of the Week
Great to see our outstanding President (@realDonaldTrump) do so well tonight! #SOTU pic.twitter.com/xYcS8cDlQy

— Rep. Matt Gaetz (@RepMattGaetz) January 31, 2018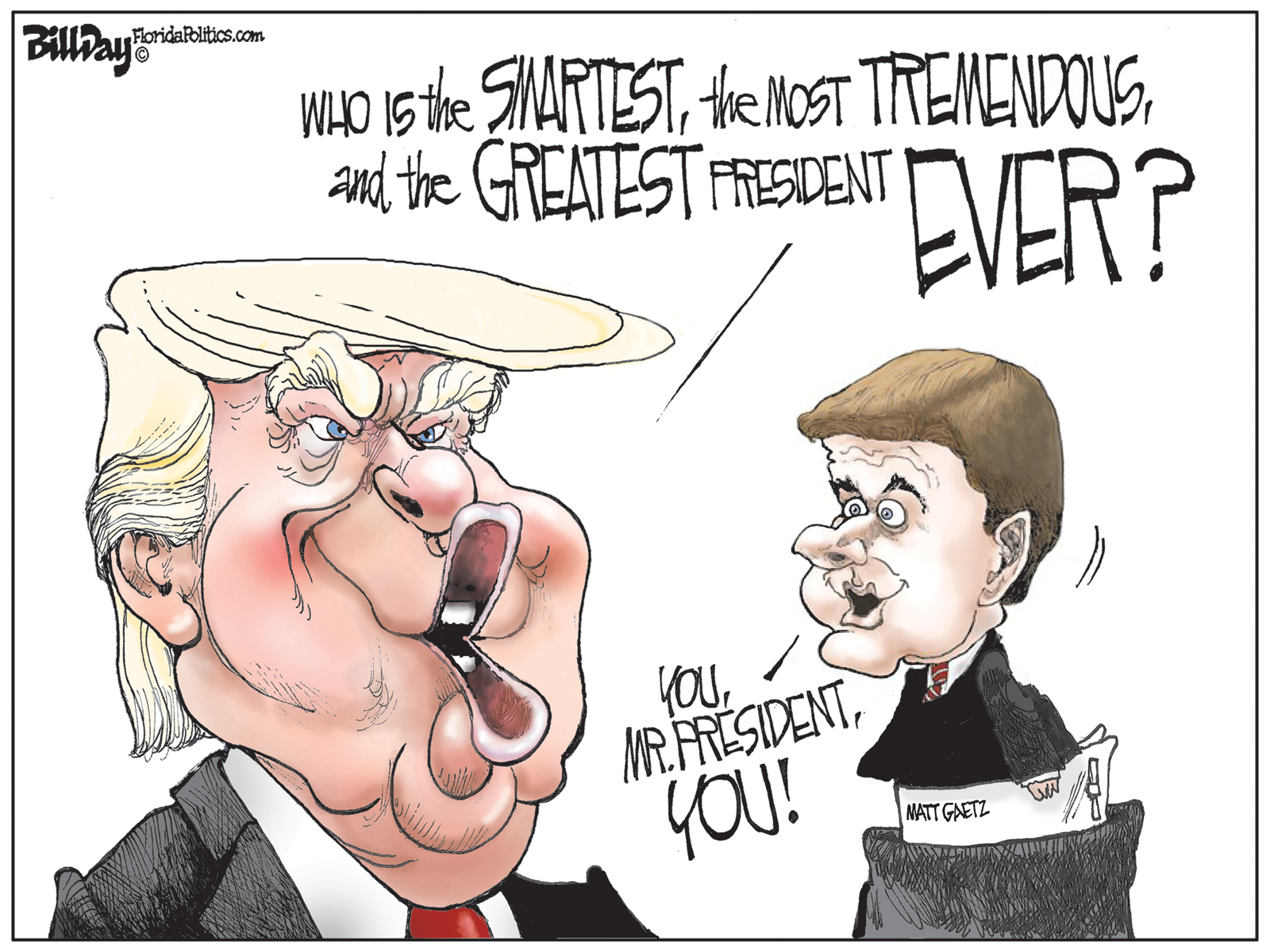 Former Jax mayor files papers to challenge Lawson
As expected, former Jacksonville Mayor Alvin Brown will be challenging the freshman Congressman from Tallahassee in the 2018 Democratic primary. On Tuesday, Brown filed the official paperwork to begin the quest.
"As mayor, I prided myself on the fact that City Hall was the 'people's office' and believe the same should apply in the U.S. Capital," Brown said. "I am committed to giving the people a real voice and representation."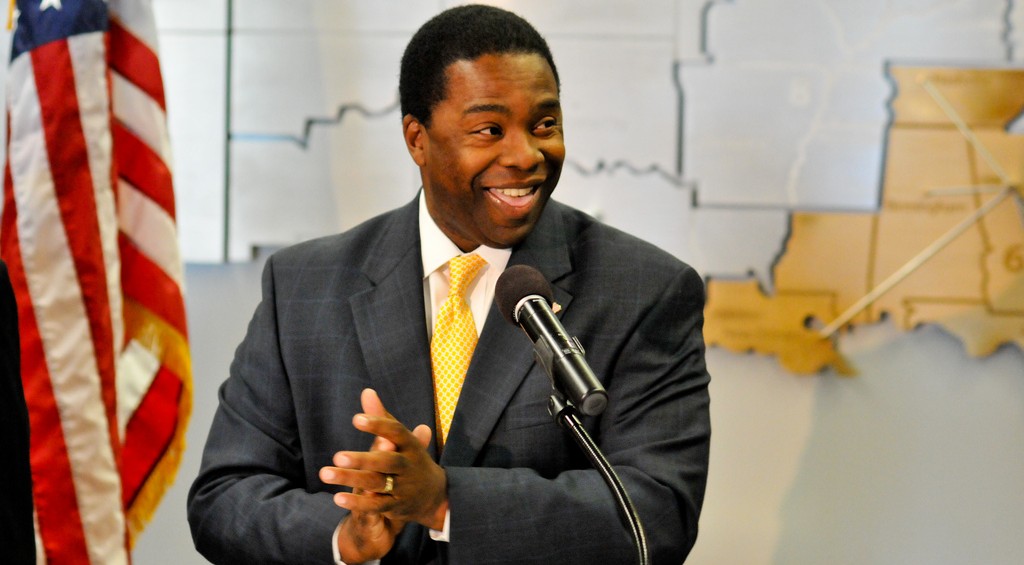 Brown was defeated for re-election as mayor in 2015 by former Republican Party of Florida Chair Lenny Curry.
Lawson is confident he will win the primary and earn a second term in Congress.
"He's been telling people for months he is going to run," Lawson said. "We welcome the challenge. Alvin failed as mayor, and a lot of people in Duval are saying he's just looking for a job."
Lawson is confident he will do quite well outside of Jacksonville, where Brown is relatively unknown. Lawson touted his relationship with Jacksonville's other Congressman, Republican John Rutherford, as well as Curry, as colleagues that work on behalf of those in the eastern part of District 5.
Brown is unimpressed.
"After Mayor Brown heard from voters in CD-5, there is a clear sense that Lawson seems generally uninterested in serving the district and has gone Washington," Brown said in a written statement. "At a time when civil rights, voting rights, immigrant rights and women's rights are under attack, Lawson seems content to live the life of a privileged Congressman who refuses to fight for the people of his district,"
Lawson responded with a comment tying Brown to the former Congresswoman from Jacksonville, now a convicted felon.
"He used to call me his mentor when I was in the Florida Legislature, but he's been hanging around with Corrine Brown all the time," Lawson said. "I guess maybe she motivated him to get into the race."
Crist event to spotlight car thefts among youth
The first-term Democrat from St. Petersburg is continuing a discussion about the crime of car theft among young people and the sometimes deadly consequences that follow. He will host a youth program on Saturday, the latest in a series of community events on the issue.
According to the Tampa Bay Times, eight teens from Crist's district have lost their lives over the past two years in incidents involving stolen cars. Police in Pinellas County arrest more juveniles for stealing cars than any other county in Florida with one crash involving a stolen car occurs once every four days.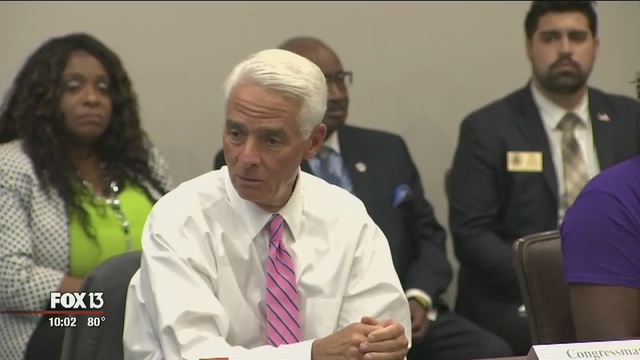 The Community Youth Programs Expo furthers his efforts with community leaders, organizations, parents, and local youth to combat the dangerous trend of car thefts in Pinellas County. The event will bring together local non-profits to share information on after-school programs available for Pinellas youth.
"It will bring together non-profits working with at-risk youth, so they can share information on what's being offered to children, their parents, and community leaders," Crist said in a news release announcing the event. "I'm hopeful it might also lead to some synergy and partnerships between the organizations participating."
The event begins at 10 a.m. at the Childs Park Recreation and Fitness Center.
Mast involved in GOP train accident; further warns against Brightline expansion
The first-term Republican from Palm City used a real-life example to illustrate his consistent opposition to expansion of train traffic into his district. Three hours after an Amtrak train carrying several GOP members of Congress and their families slammed into a garbage truck on Wednesday, Mast sent an email message to constituents and media.
He repeated his opposition to Brightline expanding to the Treasure Coast, pointing out that people have been killed in multiple accidents over a short period of time. Two were killed and three were struck by Brightline trains in South Florida over an 8-day period.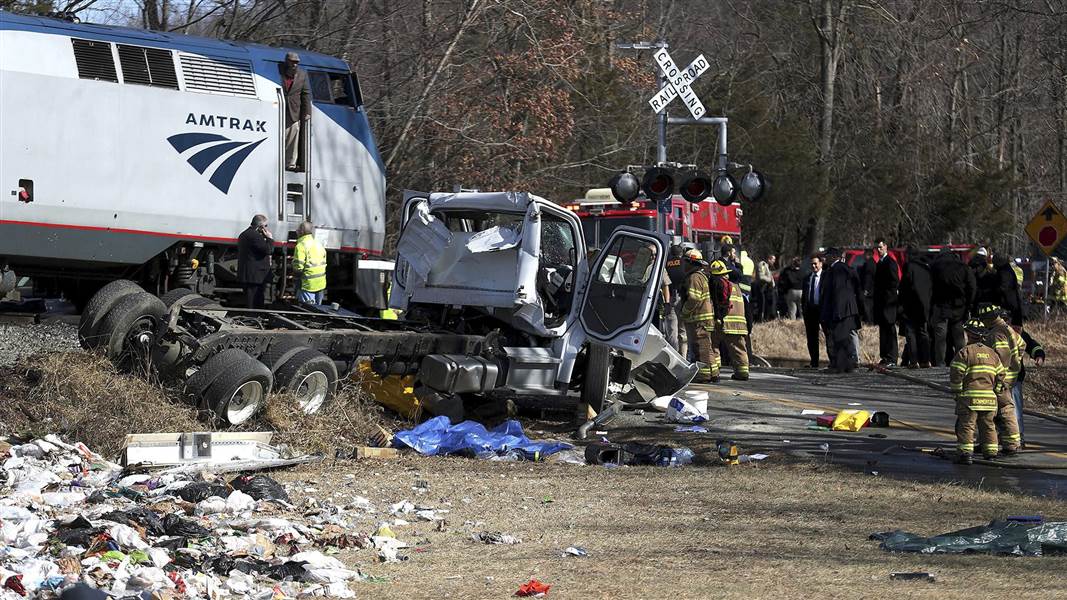 "(W)e've become all too familiar with this kind of accident in South Florida where Brightline trains have struck and killed multiple pedestrians since they began operating just a few short weeks ago," Mast said. "I've long opposed the expansion of Brightline onto the Treasure Coast, where the mix of at-grade crossings and high-speed trains creates massive safety issues."
He has called for Brightline to shut down its passenger railroad until it's "safety flaws" are fixed.
Mast and his two sons were passengers on the train that struck the garbage truck, killing the driver and injuring others. The train was headed to a GOP lawmakers retreat in West Virginia.
He added "They and their families need your prayers tonight."
Mast asked the Coast Guard to conduct a study on the impacts of increased rail traffic. The deadline to submit responses is February.
F. Rooney wants to reform procedures for asylum-seekers
The Republican Congressman from Naples is seeking to plug gaps in the current law covering those seeking asylum in the U.S. He recently introduced the Asylum Protection Act that provides "common sense" reform to separate those who make "baseless claims" for asylum from those truly needing to escape their countries of origin.
If enacted, the bill would amend the Immigration and Nationality Act by reducing the amount of time one must file for asylum. Current law calls for one year after arrival in the U.S., but Rooney's bill would make that 30 days.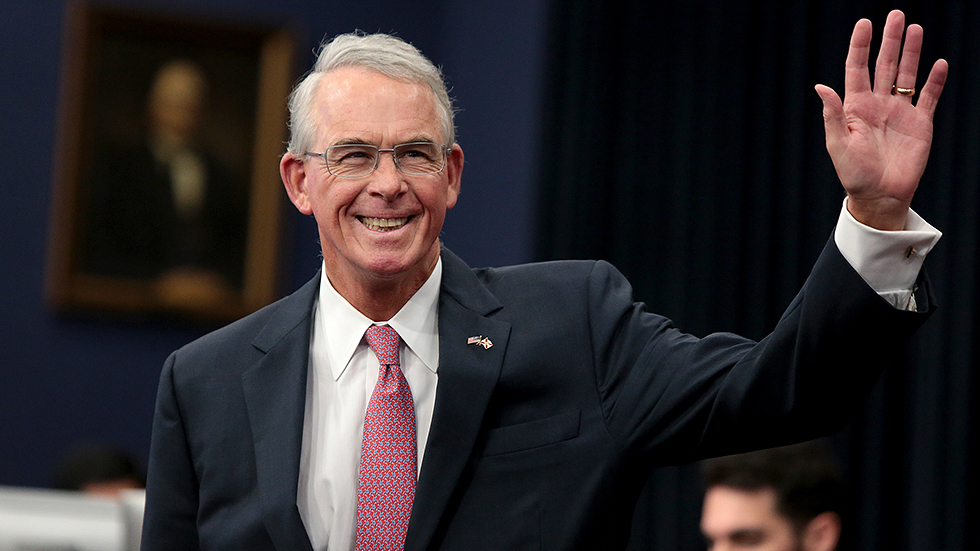 "The United States asylum application process is being abused by illegal immigrants and the people suffering most from this abuse are those who most need asylum due to legitimate fear of persecution in their home countries," Rooney said in a news release. "On the other hand, baseless asylum claims have created a huge backlog at the immigration courts and, as a result, allow illegal immigrants to stay in this country for years pending adjudication. Congress needs to end this abuse now and protect those legitimately in need."
The bill calls for those fleeing other countries and arriving at a U.S. port of entry must file an application at the time of arrival.
Curbelo blasts Huckabee for 'tasteless joke'
Don't count the GOP lawmaker from Kendall among the members of the Mike Huckabee fan club. Curbelo called out the former Arkansas governor and presidential candidate for an attempt at humor that backfired.
Huckabee tweeted a two-liner about the fact Supreme Court Justice Ruth Bader Ginsburg would not attend President Donald Trump's Sate of the Union Address Tuesday. "It's not fair that ppl are criticizing Justice Ginsberg for skipping SOTU! Security concerns wouldn't allow her to bring CPAP machine into House Chamber."
It's not fair that ppl are criticizing Justice Ginsberg for skipping SOTU! Security concerns wouldn't allow her to bring CPAP machine into House Chamber. pic.twitter.com/9GOR4NlHkr

— Gov. Mike Huckabee (@GovMikeHuckabee) January 28, 2018
Curbelo called that "despicable" and a "tasteless joke."
"Today's #PIPAward goes to @GovMikeHuckabee — so politically intoxicated that he would make this despicable, tasteless joke," Curbelo countered on Twitter. Sober up and stop embarrassing yourself and your family. #PIP = politically intoxicated person."
Today's #PIPAward goes to @GovMikeHuckabee – so politically intoxicated that he would make this despicable, tasteless joke. Sober up and stop embarrassing yourself and your family. #PIP = politically intoxicated person https://t.co/ktjqTKDyek

— Carlos Curbelo (@CLCurbelo) January 29, 2018
Ironically, the photo Huckabee included with his tweet was one of Ginsburg nodding off during former President Barack Obama's State of the Union speech in 2015. She admitted afterward to not being "100 percent sober" at the time.
Ballard to RNC: Thanks, but no thanks
With the exit of RNC finance chair Steve Wynn last week, Republicans needed a proven fundraiser with connections was needed. Eyes turned toward Ballard, who has raised substantial sums for Trump and other prominent candidates.
Ballard said they would have to look elsewhere. Not only is his share of the Florida lobbying business growing, he now-year-old DC office is thriving and moving up the influence ladder on Capitol Hill.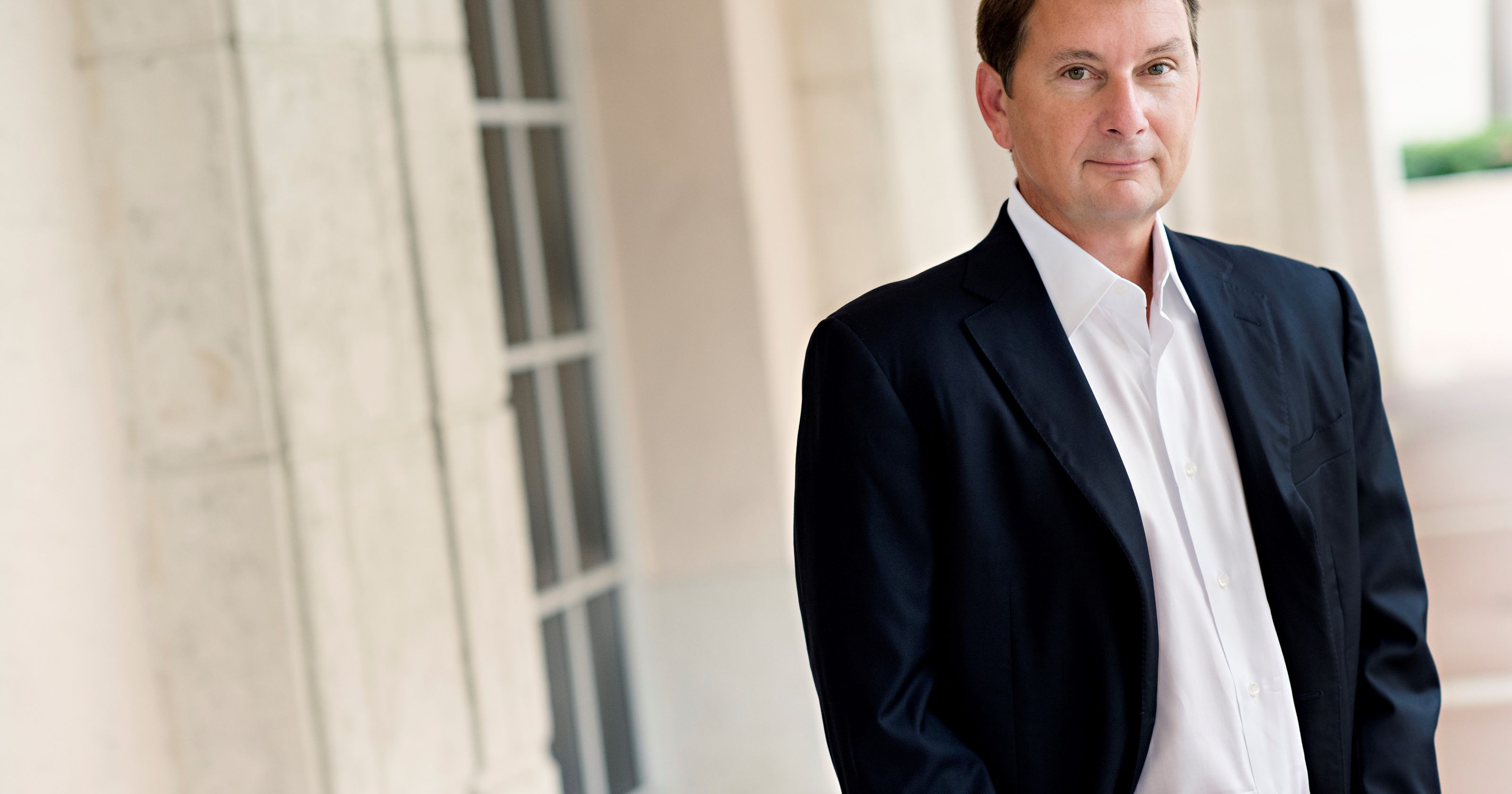 "I would basically have to go on leave from my duties at the firm," Ballard told POLITICO Influence. "I can't do that to my partners or my clients. … The party needs someone not necessarily full-time, but someone that can devote the majority of their time to this."
Not long after Ballard said no, businessman Todd Ricketts said yes. Ricketts is part of the managing ownership group, along with other family members, of the Chicago Cubs.
He also sits on the board of TD Ameritrade, the securities trading company founded by his father, Joe Ricketts. His brother, Pete, is Governor of Nebraska.
Glamming up the midterms
A new nonprofit from Funny or Die and Billy Eichner will use comedy to engage young voters ahead of the 2018 midterms.
"Glam Up the Midterms" is a new campaign to convince under-40-year-old voters that "America hasn't gone to shit and that they should vote in November."
According to the GlamUpTheMidterms.com: "Only 12 percent of young people voted during the last midterm election. Wow. That's super embarrassing, America."
A launch video includes guest stars Sarah Silverman, James Corden, Seth Meyers, Jimmy Kimmel, Conan O'Brien, John Oliver, Chelsea Handler, Robin Thede and Andy Cohen.
Watch the video on FunnyOrDie.com or click the image below:
The group told POLITICO it expects to spend $8 million, focusing on the most competitive congressional districts. The strategy is to use online mobilization tactics, data analytics program focusing on younger voters by hosting live comedy events.
On the Glam team: political strategists Lou Frillman and Tim Lim and Funny or Die's Brad Jenkins and David Litt.