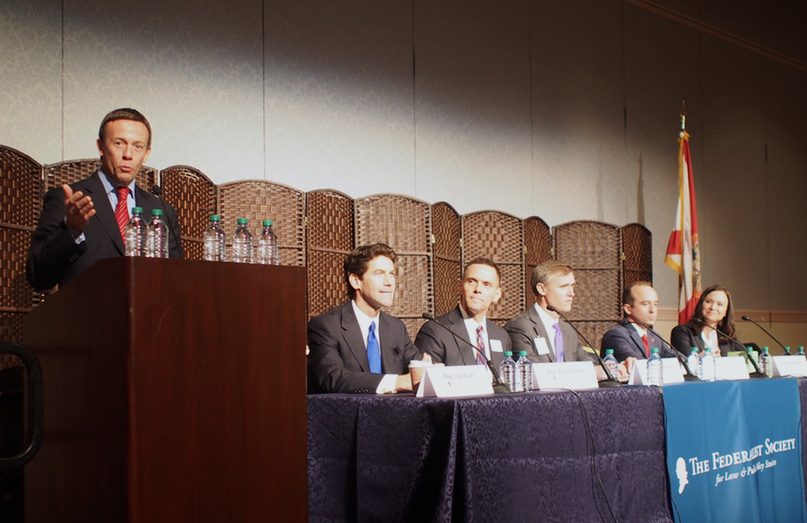 Former circuit court judge Ashley Moody and state Rep. Jay Fant went after each other hard Saturday over third-party ads charging her as "liberal," exchanging charges during an Attorney General's forum held during the Federalist Society Conference at Walt Disney World Saturday.
Moody and Fant were among four Republicans and one Democrat debating their campaigns for this year's election. And while much of the debate focused on who could stake out the most conservative positions on legal issues – the answer never was Democrat Ryan Torrens, by the way – toward the end, the discussion turned personal and heated.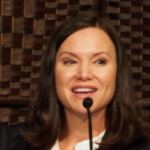 In front of about 400 lawyers and judges who are members of the conservative legal society at the Disney Yacht Club Resort, Moody questioned Fant about attacks on her in mailers and in other forms, which she said were false. His reply was to insist they weren't attacks, to challenger her to say what was false, and to tell her to get used to it.
"This is what we do in the big leagues," Fant said.
Florida Politics had reported earlier that another of the candidates, state Rep. Frank White of Pensacola, appeared to be behind the independent political committee attacks, and at one point Fant denied being behind the mailers that Moody cited. But while White and the fourth Republican, state Rep. Ross Spano of Dover, and Torrens, a private lawyer in Tampa, mostly just listened, Moody, of Tampa, laid it on Fant Saturday. And the Jacksonville representative didn't back down.
In a debate round in which the candidates were permitted to ask questions of each other, Moody started by saying that Fant had, in a House primary election campaign, pledged to not attack a fellow Republican, and she asked of him, "I have been repeatedly attacked in this race, and I was wondering how you reconcile that with your earlier pledge from your previous race?"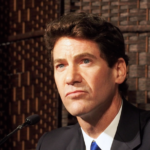 Fant, who had challenged her conservative and Republican credentials before, replied to her question by calling her a "newcomer to partisan politics," and lecturing her that, "the issues matter, and just because the issues make you feel uncomfortable doesn't mean you're being attacked.
"I might also add I'm not the only campaign that has discussed this contrast. There is more to this. So if you're going to support a Bill McBride over Jeb Bush, we're going to talk about it. If you're going to have a history of suing Donald Trump, we're going to talk about it. If you have alliances with liberals in the bar, we're going to have to talk about it."
"Misleading!" Moody interrupted.
"These are not attacks. They are contrasts," Fant continued.
"Misleading, misleading campaign fliers from multiple campaigns are attacks. Misinformation from multiple campaigns are attacks," Moody replied. "And I would just ask that all campaigns when disseminating informant, make sure that it is factually based."
"I'm talking about mailers. I'm talking about attacks in this race that are unjustified, misinformed, and misleading," she added. "I believe that we need to stick to the facts. We need to stick to what makes us conservatives. And we need to stick to keeping the debate true among Republicans, and not attacking unjustifiably in any primary."
At some point while they bickered, the moment evolved into Moody answering Fant's question. After all, he had the next turn, and his question essentially was, "What's false about any of it?"
"It is important that we all remember as voters that information and facts are important. Moody said. "I was involved in litigation with Mr. Trump years ago regarding a condominium development that never camp to fruition. That has nothing to do with me being a conservative, or me supporting our president and his conservative agenda in Washington," she said. "And to put forth information in mailers that would say otherwise, to give yourself name recognition, or a leg up in a primary, is just unworthy of the office of Attorney General," Moody said.
That answer drew applause. In fact, she drew two rounds of applause during her responses on the matter. Otherwise, during the 90-minute forum, audience reactions had been quite rare, except for a couple of occasions when people laughed at Torrens' sometimes provocatively-Democratic answers in previous rounds of questions.
After Moody drew her first applause, Fant replied, "I have compiled no mailers in my campaign. You may be referring to another campaign at this table, and you could direct this question to them. But I have yet to understand what is inaccurate about what has been represented by me. You have sued Donald Trump for fraud. I know you don't like it. But it is a fact, and it is part of a campaign."
And that's when he told her, "Ultimately, this is what we do in the big leagues."
For much of the rest of the debate, the four Republicans sought to boast their conservative credentials, while Torrens offered mostly dramatically different responses, though on a couple of occasions, notably on the inner workings of the attorney general's office and its use of outside counsel on cases, he agreed with some of the Republicans.
Among the most telling rounds of responses came when the five candidates were asked if they could imagine a scenario in which they would refuse to defend a state law.
The question raised issues of whether, as attorney general of Florida, how they would respond if they were called to enforce a law they objected to ethically or morally, when they had taken an attorney general oath to defend the laws of the state.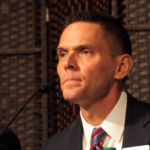 "I would frankly have to resign," Spano offered. "I'm a big believer in natural law. And so I do believe there is a fundamental connection between law and some sense or notion of morality…. However, if there were an issue like that, that would be my approach."
Fant said simply "No there's not," such a scenario in which he would not defend the state law.
White, who earlier argued that the attorney general should push back against what he called excesses of "the administrative state," or should help Trump fight against "the deep state" at the federal level, allowed that there might be situations where the "administrative state" pushes a law too far.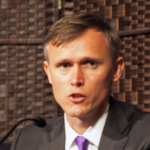 "My client as attorney general isn't the regulator. My client as attorney general is the people," White said.
Moody, the former judge, declared that "As the chief legal officer, if I take that oath and the Legislature passes that law, I will go into court and do my job that the voters gave me to do. And if there is authority, and we all know as legal officers, if there is authority that I believe works against my argument I would have the duty to present that to the court. I would do my job."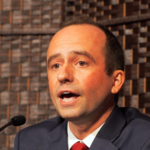 Torrens took a more activist role, saying "I could see a situation where the Legislature passes a law trampling on people's constitutional rights," particularly involving minority rights. "I feel if it is my independent determination that the law did in fact trample on people's constitutional rights then I can see a situation where I would decline to enforce it."