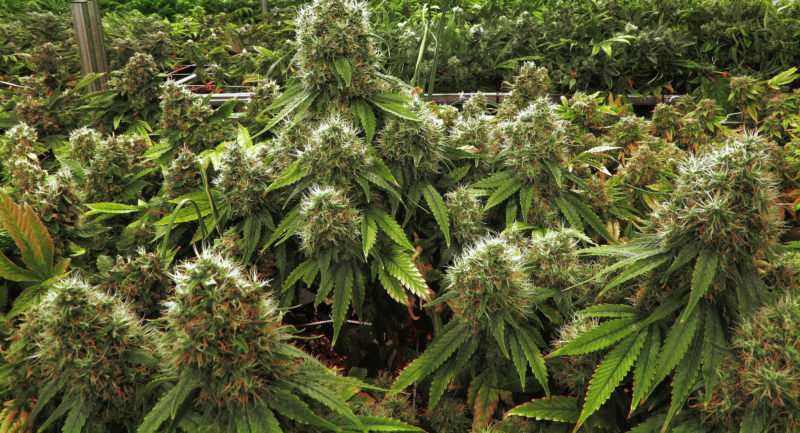 Four times, lawmakers on Monday gave the state's top medical marijuana regulator an opportunity to speak on their objections to rules and regulations on the drug.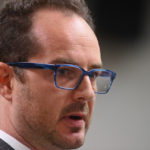 And four times, Christian Bax said nothing because it wasn't yet time to do so, he later explained.
"The department has 30 days in order to respond," Bax, director of the Health Department's Office of Medical Marijuana Use, later told reporters.
"Our responses are a collaborative process between leadership, legal and policy," he added. "We think it's appropriate to give these objections the time and consideration they're due … We'll respond in good time."
Bax did, however, give a brief presentation to members of the Joint Administrative Procedures Committee, which ensures that agencies write rules that line up with statutes passed by the Legislature and signed by the governor.
The upshot: "We now understand the Legislature disagrees with us … we hear you (and) we plan on moving aggressively," Bax told the panel.
It wasn't enough for committee chair Kevin Rader, a Democratic state senator from Delray Beach: "They've had these (objections) for four months to look at, to work on, to talk about with our staff. It's incompetence. This has never happened … in the 40 years this committee has been meeting."
Lawmakers have been upset for months mainly over what they call the department's slow-going in implementing medical marijuana under a 2016 constitutional amendment that voters passed by 71 percent. Lawmakers later approved and Gov. Rick Scott signed an implementing bill, which gives guidance and instructions to state agencies on how to enforce state law.
At Monday's meeting, the committee formally approved 17 individual objections, ranging from the department's issuing "contingent licenses" and requiring the submission of a $60,830 nonrefundable application fee, to its listing more than 40 distinct operations violations "with no standards or guidance … , thereby vesting unbridled discretion in the Department."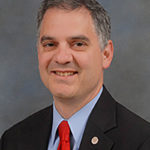 The committee sent 15 letters to the department since October giving Health officials a heads-up as to concerns—to be met with no response, Rader said.
"We asked them, how did they come up with the rules they're coming up with?" he told reporters. "Mr. Bax and his office must do something to move forward, to let the voters know, our constituents, the people in pain who want this."
But Bax did go over efforts trying to regulate advertising and signage, edible products, and addressing the use of "solvents and gases" used in marijuana processing that could be toxic to humans. And he said the department has inspected over 100 medical marijuana treatment centers, some "multiple times."
Ultimately, the committee can wag its collective finger but can't enforce sanctions against the department, an executive branch agency that answers to Gov. Rick Scott.
Rader mentioned a budget-related proposal by Rep. Jason Brodeur, a Sanford Republican, to freeze salaries and benefits for the department's brass, including Secretary and state Surgeon General Celeste Philip, until they get a move on.
Wouldn't that do more harm than good in getting Health officials to do their job, Rader was asked.
"I think that'd be a good conversation (to have) with the Governor's Office and their staff," he said. "Because there's incompetence going on."
Added Taylor Patrick Biehl of the Medical Marijuana Business Association: "The question remains: How long will this be held up? Will the process be further delayed? We can only hope that the Department will heed the continued comments and frustration by both the Legislature and sick patients."
The committee's meeting packet is here. A Twitter thread during the meeting is here.
Updated 7:30 p.m. — Health Department spokeswoman Mara Gambineri sent the following statement:
"The Florida Department of Health's priority continues to be ensuring patients have safe access to low-THC cannabis and medical marijuana, as determined by Florida voters and outlined by the Florida Legislature.
"We are proud of the progress we have made. Low-THC cannabis and medical marijuana has been and continues to be available for the more than 45,000 approved Florida patients. DOH has approved 27 dispensing locations, and delivery options from licensed MMTCs (medical marijuana treatment centers). There are also more than 1,000 qualified ordering physicians available to patients, and the processing time for identification cards continues to drop and is now down to under 30 days.
"Since July, DOH has licensed six additional MMTCs. This issue continues to be frequently litigated by special interests, but our focus will remain with Florida patients."