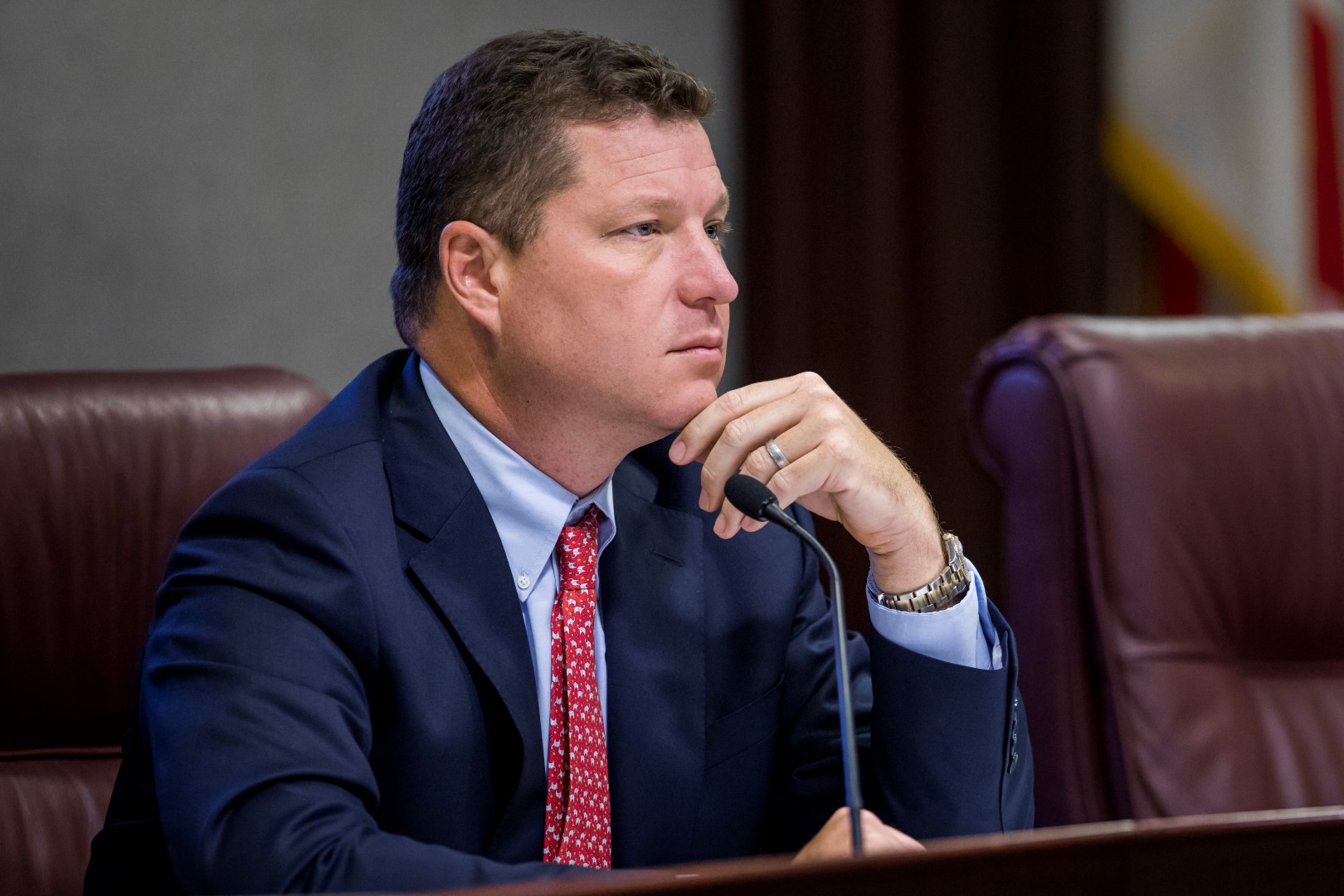 Hotel advocates are adamantly opposed to a legislative initiative this year that seeks to include public facilities projects in the list of expenditures that can be funded by the tourism development tax, also known as the bed tax.
Despite industry woes, the Senate Finance and Tax Appropriations Subcommittee unanimously cleared the proposal on Monday.
But the battle over the bill (SB 658) has drawn the ire of some very influential interests, such as the Florida Restaurant and Lodging Association and the Central Florida Hotel and Lodging Association, and is far from over.
The bed tax is levied at different rates by different municipalities across the state. It is tacked onto the price of any short-term stay at places like a hotel, timeshare or resort.
Bed tax revenues currently can be spent on local budget items that would promote tourism, public zoos, auditoriums and other entertainment venues. Revenues can also be spent on beach improvements. 
St. Petersburg Republican and SB 658 sponsor Sen. Jeff Brandes said his bill would allow bed tax revenues to be spent on projects for public facilities that are needed to increase tourism. Ahead of the vote on Monday, Brandes explained an amendment that was presumably designed to make his bill less of an industry adversary.
"The goal here is to offer flexibility," Brandes said regarding the amendment in an interview after the committee meeting. 
The amendment permitted spending bed tax revenues on estuary and lagoon nourishment. It also added language that would make SB 658 apply only to districts that collect more than $20 million in tourist-tax revenue. It also would require two-thirds approval from the county governing board to reallocate dollars towards public facilities projects.
Additionally, the amendment, adopted on Monday, would cap bed tax revenue spending on public facilities at 70 percent of the project's total cost and require an independent analysis showing the reallocation will have a positive impact on tourism in the district.
But even with the amendment adopted, the industry ultimately was still opposed.
Kevin Craig, public policy director for the CFHLA, said his organization, which represents nearly 121,000 hotel rooms in Orange, Osceola and Seminole counties, is opposed to the expanded use of tourist-tax revenues.
"Our association continues to assert that the tourist-development tax dollars continue to be utilized for developing tourists," Craig said.
"While sewers, transportation, public facilities and others are important community needs, visitors to Central Florida and Florida as a whole are already supporting these general fund expenditures through sales tax revenue," Craig said. He said tourists generate 20 percent of sales tax revenue.
Richard Turner, general counsel and vice president of government affairs for FRLA, echoed similar concerns but was appreciative of the amendment adopted by the committee.
"There are some portions of the amendment offered by the sponsor which are great steps," Turner said. He cited the two-thirds vote and independent study provisions as examples of "safeguards."
Still, Turner, on behalf of FRLA, fundamentally disagrees with Brandes' bill.
"The purpose of the tourist-development tax is to promote and advertise tourism, not to build roads or sewers," Turner said. "Our concern is whether continual, additional exceptions — regardless of how they're intentioned — will ultimately dilute the very purpose of the tourist-development tax."
Brandes later said there may be more changes to the bill that would ultimately bring the opposed parties on board.
"I think you're starting to see us coalesce around a group of ideas," Brandes said.
SB 658 will now head to Senate Appropriations. Palm Bay Republican Rep. Randy Fine is sponsoring a comparable bill (HB 585) in the House. Brandes is confident that the two bills will begin to align.