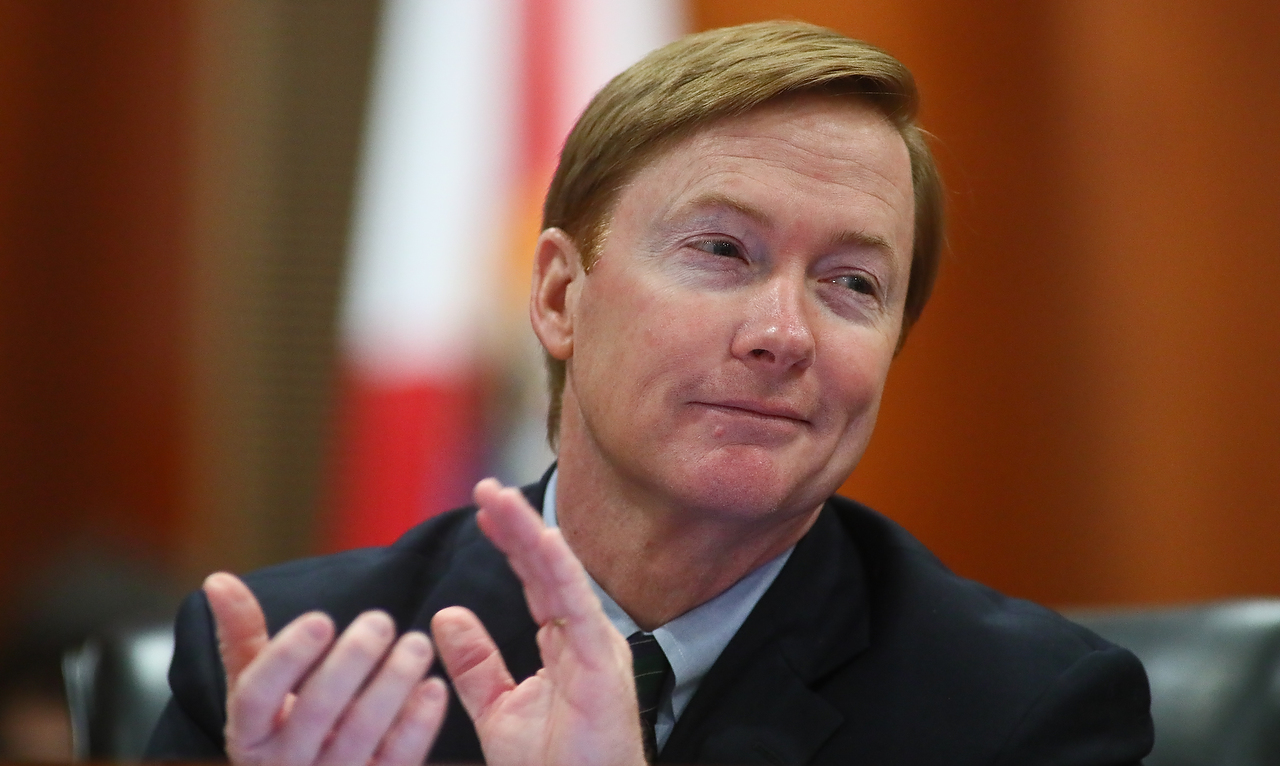 Adam Putnam may well be Florida's next Governor, that is unless voters decide his latest idea is straight out of looneyville and start asking serious questions about who he really is.
The latest ploy by this self-styled "proud NRA sellout" (his words) would be funny if it wasn't so reckless. He championed a provision in SB 740 "revising required department handling of incomplete criminal history information in relation to licensure to carry concealed firearms."
Translation: He wants an end run around those annoying safeguards in the law designed to keep someone with a criminal background from obtaining a concealed-weapons permit.
Under this proposal, if someone applies for a license the state would have 90 days to complete the criminal background check. If there are no red flags in that time, the state must issue the license — even if the search hasn't been completed.
Oh, but if something bad eventually shows up, the state would revoke the license. Don't we all feel much better about that?
I mean, what possibly could go wrong?
Tell you what, while we're at it why don't we start issuing driver's licenses to people who haven't completed all the tests. And let's approv a certificate of occupancy for new buildings even if the inspections haven't been completed. People can always move out later if inspectors find the skyscraper is held together with school paste.
These regulations exist to protect the public. No one is saying a law-abiding citizen can't get concealed weapons permit, but there is a procedure that must be followed in the name of common sense.
"Obviously, we're not trying to make an easier path for anyone who shouldn't have a concealed-weapons permit," state Sen. Kelli Stargel told the Tampa Bay Times. "Nobody wants anyone who shouldn't have one to have one."
Except, well, this bill would make it an easier path. That's kind of the whole point.
Of course, we know why Putnam is doing this. After nearly two full terms as Florida's agriculture secretary where he often came across as moderate and reasoned, Putnam has his sights set on a higher office.
To become the Republican nominee for governor, he has to first win the primary. He has two likely opponents — U.S. Rep. Ron DeSantis of Jacksonville and House Speaker Richard Corcoran. Neither one will be considered moderate.
DeSantis is running with the blessing and apparent endorsement of President Donald Trump and announced his candidacy on the "Fox & Friends" TV show. Corcoran, whose controversial (and racist) new TV ad depicting an illegal immigrant murdering a young woman, is pals with the Koch Brothers.
Where does that leave Putnam, who long has been considered the GOP front-runner in this race?
Well, for one thing, he is trying to shake off Trump's support for DeSantis by calling his campaign "Florida First" (wonder where he got that idea) and speaking the president's language with supportive tweets.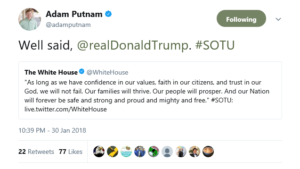 This latest maneuver could help assure Republican primary voters — often the most dedicated and conservative — that, doggone it, I'm one of you! See! I love the Second Amendment! Apparently, he does. Among other things, he is a big supporter of allowing guns to be carried on college campuses and gets an "A" rating from the NRA.
Maybe this is just politics, but primary candidate Adam Putnam is writing checks that general election candidate Adam Putnam could have to cash — starting with how to explain to a statewide electorate why he supports things like SB 740 to short-circuit measures designed to keep guns out of the wrong hands.
That gets an "A" rating too.
"A" for Awful.