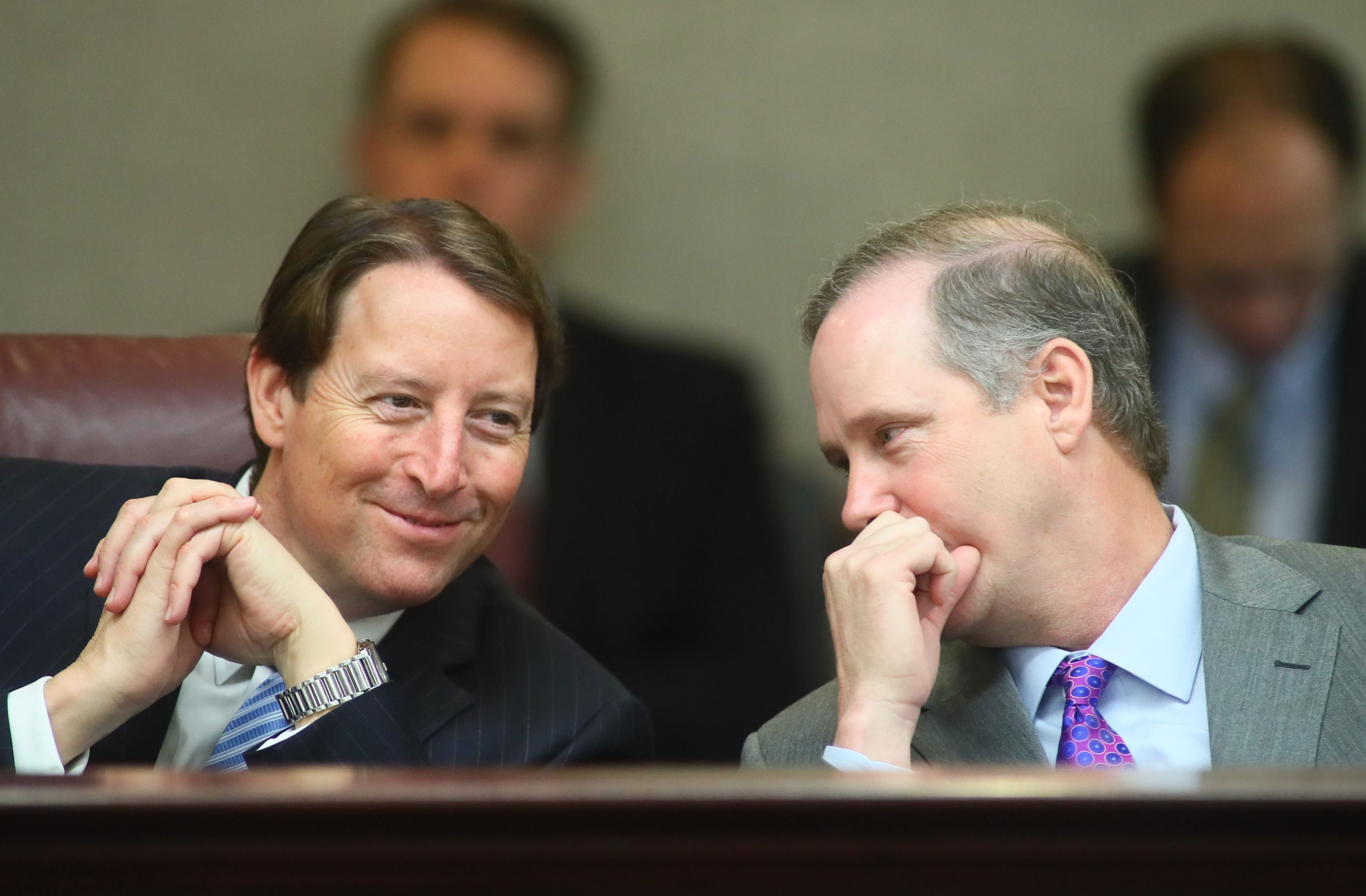 Senate President-designate Bill Galvano and Senate Majority Leader Wilton Simpson raised big money for their political committees ahead of the 2018 Legislative Session according to newly filed campaign finance reports.
Galvano continued to raise substantial funds for the Florida Republican Senatorial Campaign Committee. After a record-setting Q3 effort, the Galvano-controlled FRSCC raised $844,950 in December, putting Galvano's total effort north of a $1,060,000.
In addition to the FRSCC money, Galvano brought in $214,250 last month for his committee, Innovate Florida.
Innovate Florida also got a $40,000 check from Altria, it's largest single contribution for the month, with ICI Homes and the Lewis Bear Company chipping $25,000 each. Anheuser-Busch gave 15,000, Burt & Scheld Facultative Corp. gave $12,500 and U.S. Sugar gave $10,000 followed by a host of contributions at the $5,000 level.
January expenditures clocked in at $239,086, the committee's highest spend since August.
Topping the list were two $75,000 contributions, one a piece to the First Amendment Fund and Taxpayers in Action, followed by a $50,000 check to RPOF and a $15,000 payment to St. Petersburg-based Ground Game Solutions for fundraising consulting.
The January numbers left Galvano's committee with about $765,000 on hand at the end of the month.
Simpson, a Trilby Republican, added $547,250 through his Jobs for Florida political committee and spent nearly $200,000, leaving him with almost $3.1 million in the bank heading into February.
The top donor for the month was Florida Blue, which gave $70,000 across three checks, followed by the Florida Chamber of Commerce at $50,000, Altria at $40,000, Disney at $35,000 and ICI Homes, Publix, the Florida Hospital Association and Floridians for a Stronger Democracy at $25,000 a piece.
Spending included more than $85,000 to Tallahassee-based Capitol Finance Consulting, a $75,000 worth of contributions to Michael Millner-chaired political committee Leadership for Florida's Future, and a $25,000 donation to the Republican Party of Florida.
Last updated on February 11, 2018