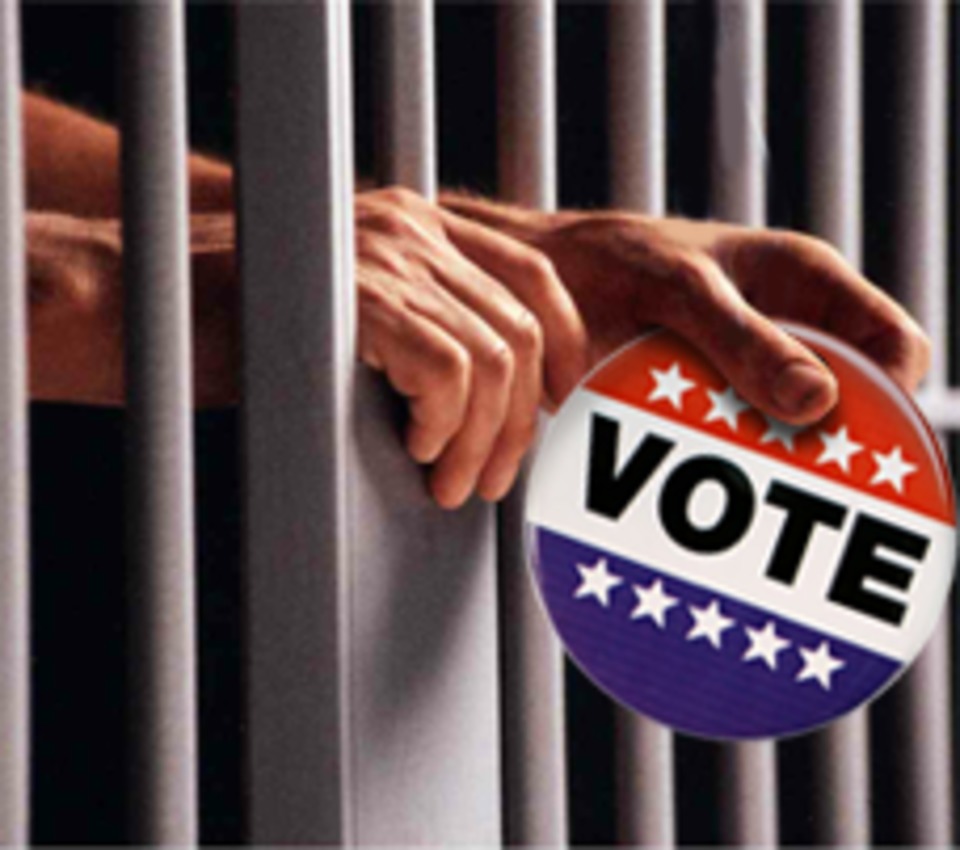 Good news in a new survey of Florida registered voters for Amendment Four, the "Voting Rights Restoration for Felons Initiative."
At least in the early going, there is broad based support for the concept that felons (sans murderers and those convicted of sexual crimes) should have their rights restored once they serve their time.
71 percent of registered voters said they'd vote "yes" and 22 percent said they'd vote no.
The amendment would require 60 percent support to pass.
There is a party split in the numbers: 87 percent of Democrats would support the measure, with a mere 52 percent of Republicans backing the amendment.
All age groups are above the 60 percent threshold, though the 65+ voters surveyed are just at 61 percent.
"Amendment 4, the voting rights restoration measure, facing voters in the fall is so widely supported, even a majority of Republicans support it. What remains to be seen is whether or not an influx of money opposing this ballot measure will knock off enough support to prevent it from reaching the 60 percent necessary to pass," UNF Public Opinion Research Lab pollster Michael Binder said.
Methodology: The University of North Florida (UNF), Florida Statewide Poll was conducted by the Public Opinion Research Lab (PORL) at UNF Monday, January 29, through Sunday, February 4, by live callers via the telephone, and calls were made from 5 p.m. to 9 p.m. Monday through Friday, 12 p.m. to 9 p.m. Saturday and 11 a.m. to 2:30 p.m. Sunday. 
The margin of sampling error for the total sample of 619 registered voters is +/- 3.9 percentage points. The breakdown of completed responses on a landline phone to a cell phone was 27 to 73 percent.