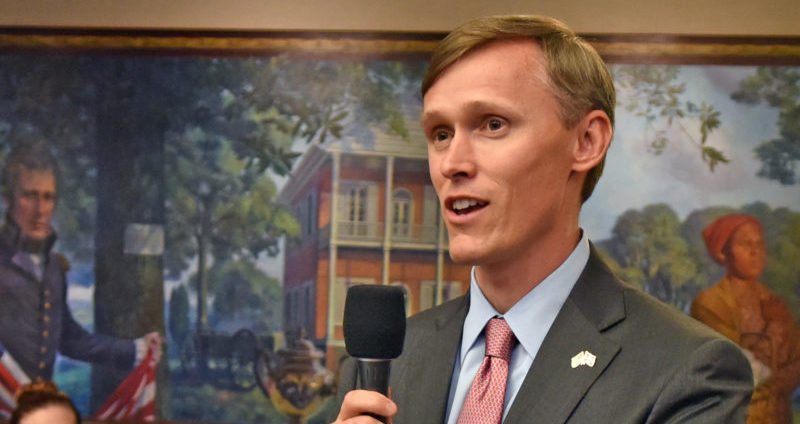 Pensacola Republican Rep. Frank White is nearing $2 million cash on hand after bringing in $109,557 between his campaign and committee accounts last month.
White added $62,500 of that cash through his political committee, United Conservatives, with another $47,000 coming in through his campaign account.
The committee money included a $50,000 contribution from Sansing Holdings, a business tied to Pensacola auto dealer Sandy Sansing. Also chipping in was pharmaceutical company Phizer, which gave $5,000, followed by the Committee of Florida Agents, Bayard Timberland and J.R. Advertising at $2,500 a piece.
The campaign cash came in across 55 contributions, including a half dozen for $3,000 the maximum contribution for statewide campaigns.
Max donors included Mark and Tetiana Pieloch, political committee 1845, fuel distribution company Sunshine Dade Investments and lobbyist Ron Book.
White spent about $53,000 in January, leaving him with $1.98 million on hand between the two accounts at the end of the month. That sum includes a $1.5 million self contribution White used to kickstart his campaign last year.
January spending mainly went toward a handful of consulting contracts, including $16,750 in payments to Acquire Digital, $10,000 to the Archmann Group, $5,000 to Erin Isaac, $3,800 to Data Targeting and $2,000 to Tricia Murray.
White is running against former circuit court judge Ashley Moody and fellow state Reps. Jay Fant and Ross Spano in the Republican primary for Attorney General. Competing for the Democratic nomination are Tampa Rep. Sean Shaw and Ryan Torrens.
Neither Fant nor Moody had reported their January numbers by Monday afternoon. Spano, the most recent GOP filer, added $28,425 last month and has about $70,000 on hand.