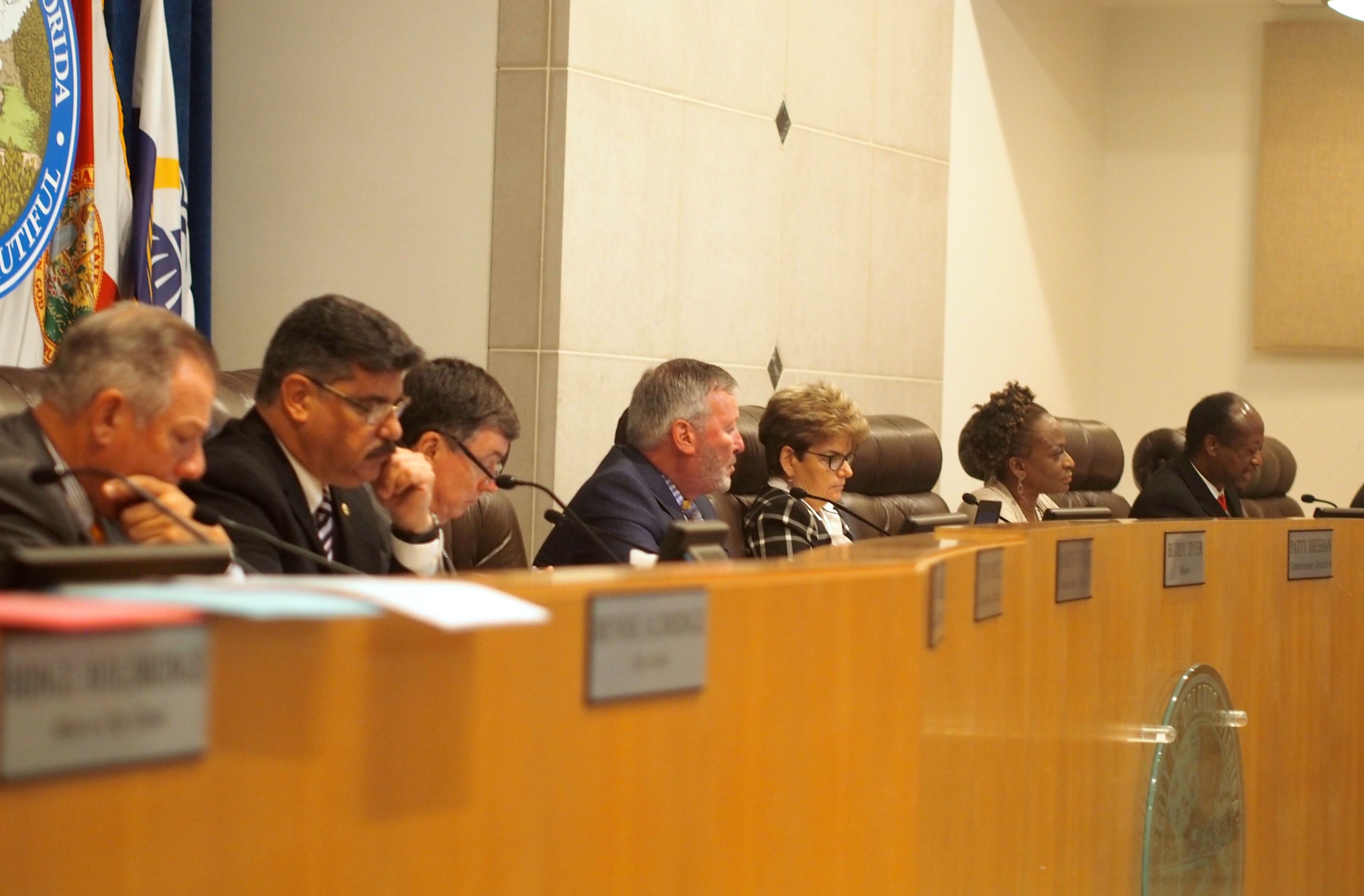 Orlando city officials took one of the biggest steps of any Florida city in recent years to ease laws that restrict vacation rentals, approving an ordinance Monday to allow owner-occupied rentals in single-family residential zones.
The move, approved 6-1, takes effect July 1, ending what has effectively been a 26-year ban on vacation rental homes that predated the rise of the Airbnb-style, online, home-sharing industry.
Orlando's law even predated the term "vacation rental," covering it in city zoning codes with the term "commercial dwelling units," a code quirk that some had suggested might make the city's law potentially vulnerable to legal challenge, though it has not been so challenged successfully.
Nonetheless, Orlando officials conceded that as many as 2,000 vacation rentals might be operating in Orlando anyway, or at least were being listed on Airbnb and other vacation rental home marketing companies such as HomeAway, as available for rent by the night, to tourists and other visitors. As the new city ordinance takes effect this summer, most of the current vacation rentals could come into compliance with Orlando codes.
Orlando is among a handful of cities and counties that had laws restricting or prohibiting vacation rentals already on the books in 2011 when the Florida Legislature began pushing to reduce such local laws and regulations. Orlando's and the other pre-2011 laws were grandfathered in.
With the Florida Legislature pushing this Legislative Session to allow more vacation rental opportunities, Orlando city officials decided to give the rapidly-growing, tourism-based industry, and the homeowners relying on it for income, more legal room in Orlando.
The city's new ordinance does not go as far as state law requires for cities and counties that did not have pre-2011 laws. Orlando's law requires the owner to occupy the house, or at least to occupy half a duplex if a duplex is involved.
Orlando also will require local registration, a mandate that a Senate bill would prohibit of cities.
Orlando left much of the accompanying regulation open, for the City Hall staff to develop before the law goes into effect July 1.
"Like a lot of public policy you are trying to balance disparate views," Orlando Mayor Buddy Dyer said afterward. "We want to help the people that would like to participate in a program like Airbnb while at the same time setting up enough rules and regulations to protect our single-family neighborhoods."
Tom Martinelli, public policy director for Airbnb applauded the ordinance's passage, calling it "a good day" for people who like to stay in vacation rental homes, and for people who host them.
"These smart, thoughtful regulations will allow Orlando residents across the entire city to share their homes for supplemental income and welcome more visitors to the City Beautiful," he stated.
Commissioner Tony Ortiz, expressing strong concerns about what vacation rental homes might do to single-family neighborhoods, voted no. He first offered an amendment that would have limited vacation rentals to multifamily residential zones rather than single-family zones, but it died.
Much of the debate Monday at Orlando City Council appeared to be over how to define "owner-occupied," particularly dealing with duplexes. Commissioner Robert Stuart argued against allowing owners of duplexes to rent out one unit while living in the other, contending that it would encourage more and more of such duplexes to be turned into rentals.
Commissioner Patty Sheehan took the opposite perspective, arguing that the vast majority of duplexes already are [long-term] rentals, and the ordinance would encourage people to buy them so that they could live in one side and make money off the other.
There also was concern about what the city can do, at any rate, with the 2,000 apparently-illicit vacation rental homes. Essentially, now, the city enforces its ban only when the code enforcement department is called up to respond to a noise or parking or some other issue.
That will remain true whether the city legalizes the use or not, Commissioner Jim Gray noted; code enforcement officers essentially would require warrants to determine who is actually sleeping in a house.