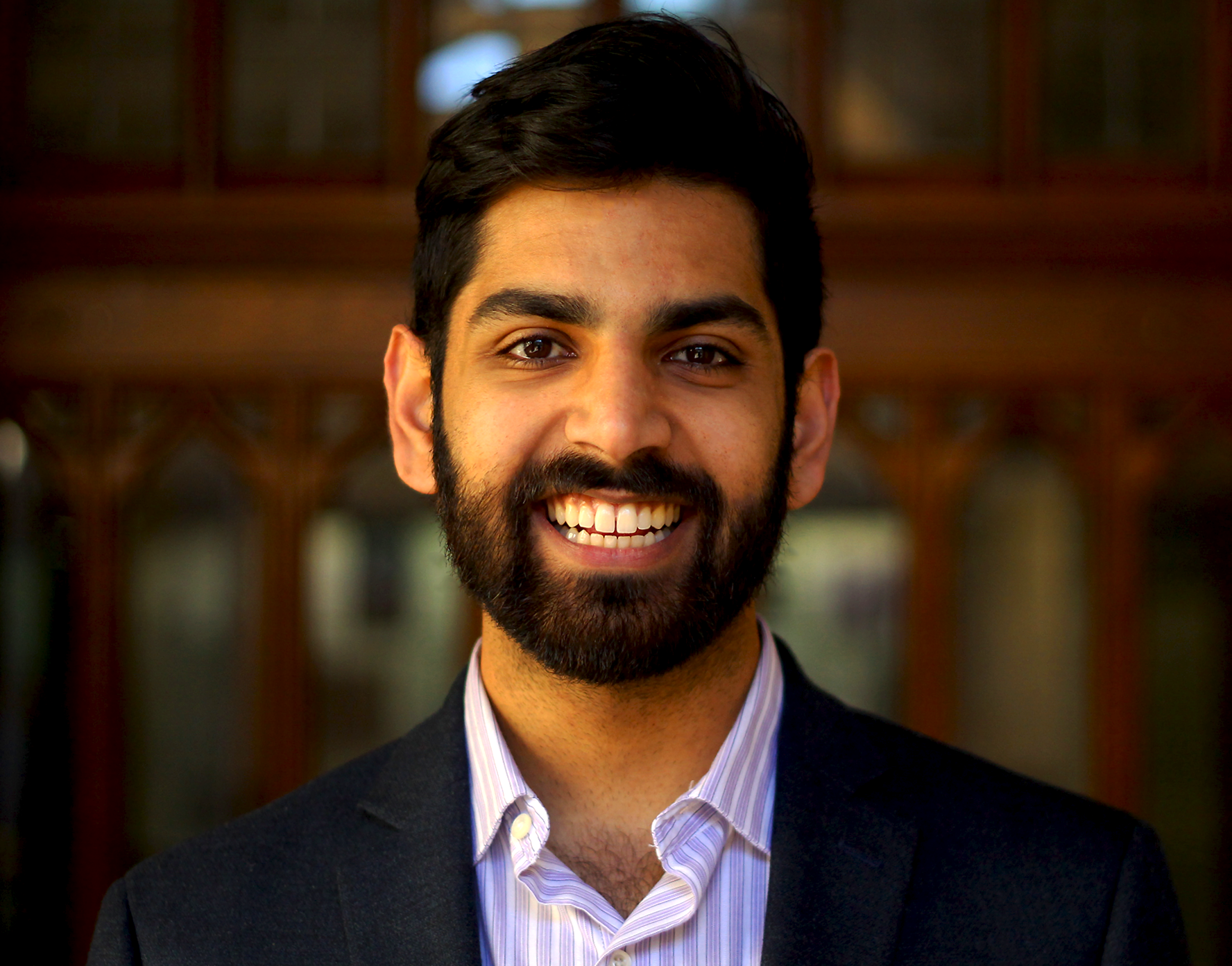 Shreyas Amol Jethwani is enrolled in undergraduate political science courses at the University of Florida, but that hasn't stopped him from taking a stab at a state House seat in the 2018 midterms.
The 21-year-old junior believes the climate is right for a paradigm shift in what defines a public servant, something he's hoping to capture in his bid for Gainesville's House District 21.
"Every 20 years or so in American politics there is a point at which we redefine what it means to be a public servant …  We're at that point," Jethwani said during an interview with Florida Politics.
A progressive Democrat, Jethwani believes it's that tipping point, and a push from the rumored 'blue wave,' that will ultimately propel him to securing HD 21, which is currently occupied by Republican Chuck Clemons.
"We just have to reignite that spark and capitalize on it and build some strong momentum for the blue wave in 2018," Jethwani said.
He said he's always been interested in politics. His parents immigrated to the U.S. from India, where his father was a journalist. Jethwani, who was born in Ocala, said his father had impressed upon him the importance of being in tune to current events.
"I've always been raised to be conscious and aware of what's going on in the world around me," Jethwani said. He also said it was an interest in the environment — fueled by the wooded areas and springs that surround his hometown — that paved a way for his political involvement.
In the fifth grade, Jethwani began working at a tiger sanctuary in Citra, later becoming involved with an environmental group in middle school. By high school, he was conducting research for Silver Springs in coordination with the Howard T. Odum Florida Springs Institute at UF. That ultimately led to a stint on the board of directors for the Silver Springs Alliance, a nonprofit advocacy group dedicated to raising awareness of the issues facing the area's springs and water systems.
But it wasn't until high school that Jethwani began to explore the contours of the Democratic Party. And once he arrived at UF, he promptly joined the College Democrats chapter as chair of the environmental caucus.
Jethwani now is the political director for the chapter and deputy political director for the Florida College Democrats state board. He's volunteered time on Democratic campaigns and has worked on communications teams for student government parties. He also was a fellow for Hillary Clinton's presidential campaign.
So, by no means is Jethwani a political novice. Still, he conceded that running his own campaign has been a learning experience.
"There's been a lot of googling involved to make sure everything we're doing is within the boundaries of what we should be doing," Jethwani said. He said his campaign has held a successful fundraising event and intends to produce robust numbers through August and, hopefully, November.
Jethwani faces primary candidate Jason Haeseler, a registered professional engineer and an associate director of utilities at UF. On Haeseler, Jethwani claims the two are distinct.
"We present two different options, two very contrasting options to the voters of Florida," Jethwani said.
While refraining from delving into his primary opponent, Jethwani did not hold back on vague criticisms of Clemons' tenure at the seat.
"My candidacy provides the option for voters to choose someone who truly wants to just fight for them," Jethwani said. "Someone who wants to represent the interests of the district and listen to the constituency," instead of "blundering forward" with "reckless policy decisions."
On the makeup of his electorate, Jethwani said one of the campaign's primary goals is to get as many people registered before the elections. He also said there is voter apathy among "a lot" of Democrats in his district and among non-party affiliates.
In 2016, Clemons defeated Democrat Marihelen Wheeler with 53.7 percent of the vote.
When asked about overcoming the Republican-friendly nature of HD 21, Jethwani was quick to point out that Clinton carried the district in 2016. He's hoping to capture a similar result if he makes it to the ballot in November. He also said the presidency of Donald Trump likely has activated more people in his district, including some who are now helping his campaign.
"In this post-Trump election world, there are a lot more people who are ready to engage and ready to go out to the polls or volunteer their time on the race," said Jethwani, who has amassed about 35 organizers for his campaign — "all of whom are millennials."
If elected, Jethwani said he's looking to tackle issues in the economy and environment, as well as problems facing education and health care. Some of his policy points are very progressive, such as wanting universal access to health care and resources like the internet, but he's also talking about more obscure issues. He said he'd like to implement policies that ensure graduate retention in the state, invest in Florida's infrastructure and revamp early childhood education.
Filing in late January, Jethwani had a little over a week to formally fundraise ahead of his first finance report. In that period he brought in a little more than $2,000, with more than $900 of that coming from a loan. He's optimistic his campaign's net worth will strengthen in the coming months. On Thursday, the camp will host a fundraising event at First Magnitude Brewing Company in Gainesville.