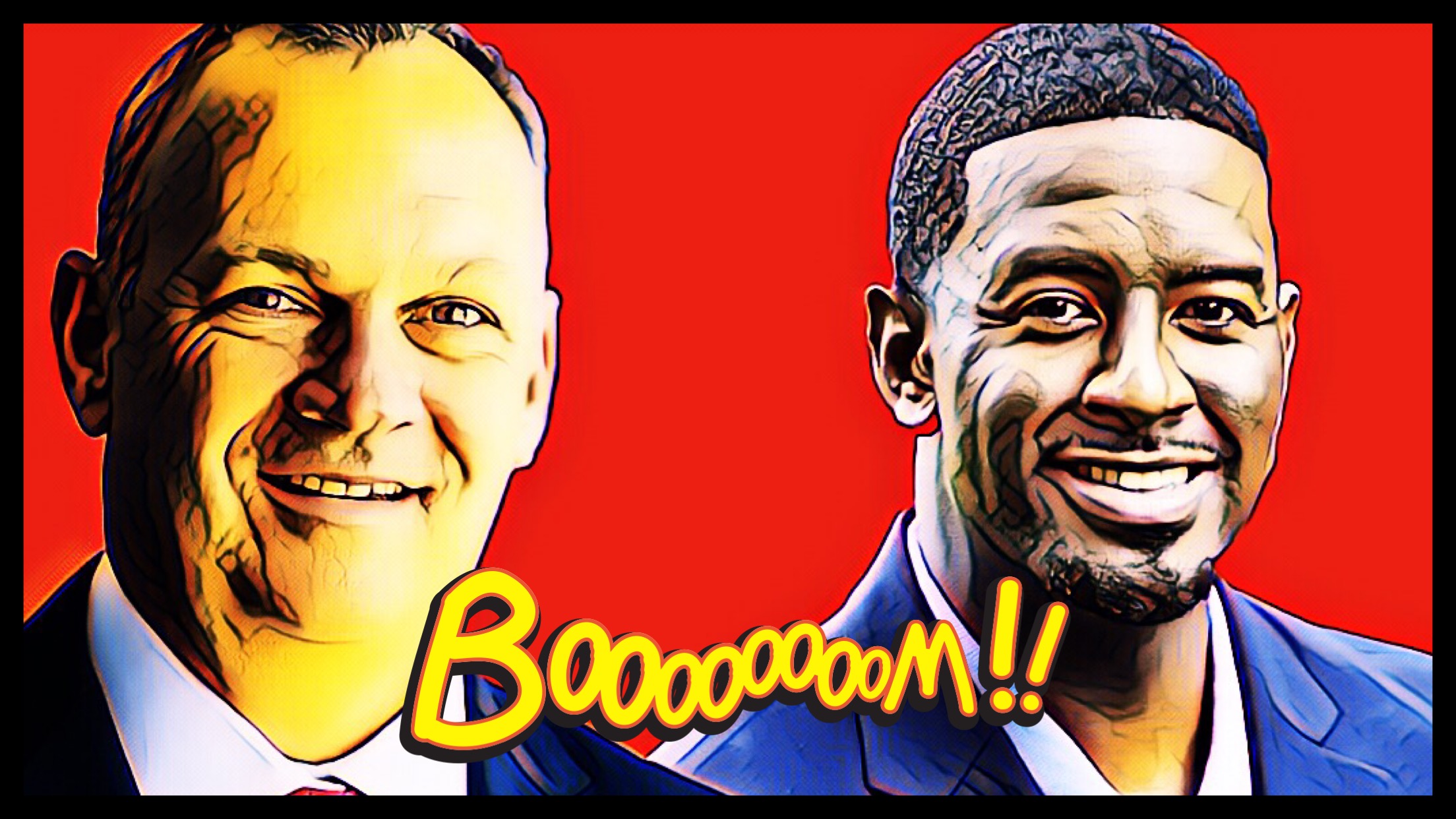 After weeks of tweeting back and forth on the issue of immigration, Democratic gubernatorial candidate Andrew Gillum and House Speaker Richard Corcoran debated face-to-face on Tuesday and clashed sharply on the topic — as predicted.
The 45-minute debate largely focused on two things: HB 9, a bill that seeks to punish local officials who do not fully comply with federal immigration authorities, and a controversial television ad ran by Corcoran that depicts immigrants who are in the country illegally as a danger to Floridians.
The debate often times got stuck on one thing: diction. Gillum defended his use of "undocumented immigrants," arguing an immigrant is illegal aims to "dehumanize" a person. The Land O'Lakes Republican, however, viewed it differently.
"You keep saying undocumented immigrants," Corcoran said, "but there is nothing undocumented about them — they are illegal."
At one point, Gillum put Corcoran's nationality in question, pointing out that he was born in Canada.
"I'm a natural-born American citizen," Corcoran said. "To say I'm an immigrant is you playing politics and using perjoratives in the worst possible way."
"It's good to say you are an immigrant," Gillum responded.
The splintering over the issue highlighted their polar opposite stances on immigration that feed their base supporters and on Tuesday gave politicians what they need the most: attention. A recent poll shows the vast majority of voters do not recognize their names.
Also discussed during the debate was the 30-second video by Corcoran's political committee, titled "Preventable," which opens by alluding to the high-profile 2015 killing of Kathryn Steinle along Pier 14 in the Embarcadero district of San Francisco. The video depicts a bearded man in a hoodie pointing and firing a handgun directly at a woman walking the sidewalk of a suburban community.
A voice-over by Corcoran states: "A young woman, gunned down by an illegal immigrant who should've been deported but was protected by a sanctuary city."
The video then fades to Corcoran, who is in his final House term and has said he's waiting until after the Legislative session to make an announcement regarding his political future, who makes Steinle's story personal.
When he heard of Steinle's death, "I thought about my own daughter Kate," Corcoran, a father of six, says in the video.
"Incredibly, some Tallahassee politicians want to make Florida a sanctuary state," Corcoran, shown with his arm draped around Kate's shoulders, says. "On my watch, Florida will never be a sanctuary state."
Gillum on Tuesday took offense at the depiction of the killer in Corcoran's video, highlighting the significance of the dark-skinned, hoodie-wearing villain.
As moderator Gary Fineout pointed out, a jury found Jose Ines Garcia Zanate not guilty of second-degree murder charges in Steinle's death. Garcia Zanate said he found the gun on the pier and that it accidentally went off. Authorities confirmed the bullet ricocheted off the ground before striking Steinle.
"The truth is, this ad is a gross misrepresentation of what took place," Gillum said.
The use of the gray hoodie was particularly offensive, Gillum said, "as if that point would be lost on any of us in the same state where Trayvon Martin was killed, for wearing a hoodie."
After the debate, Corcoran told reporters his teenage son's garb was the inspiration for the hoodie.
Gillum asked Corcoran, who referred to the mayor as "Gillum," to apologize for the video and take it down.
Corcoran showed no contrition.
Corcoran has not yet announced his run for governor, but if $1.4 million media buys, meetings with Roger Stone and debates with a Democrat running for governor are any indication, he is more than likely in the race by the time the 2018 Legislative Session ends.
"The Speaker clearly has an intent of appealing to a very small slice of the Republican primary voter for a race that he has yet to determine that he wants to enter," Gillum said.
During his closing remarks, Corcoran repeated a common theme, calling his position "a common-sense, right-minded policy."
"If you remember one single thing from this debate, here's what I would ask you to remember," Corcoran said, knocking three times on the podium. "Nobody, nobody in this state should ever have a law enforcement officer knock on their door and tell them their son or their daughter has been killed by an illegal immigrant who had sanctuary status in the city, a completely and utterly needless and unnecessary death. … I will fight and continue to fight in this legislative session, or in any capacity I can, to ensure that no parent has to have that knock on the door. Whatever it is, I have to do to do that, I will do it."
—
Material from the News Service of Florida was used in this post.